Why choose our trips?
We have been fulfilling travel dreams of single travelers since 1995. Our experience means you save money and have the most fun.
Eighty percent of our clients are repeat clients. They love the way we treat them, love our itineraries and love our prices.
Our trips are limited to fun group sizes. Our average group size is between 15 and 30 people, so our passengers truly make friendships with each other and with their trip leader and you never feel lost in a crowd.
Our trips are not designed as a dating or "hook up" source. (Relationships can develop and we have had four marriages result from our trips), but our primary goal is to provide a source for singles to travel the world safely, meet new single friends, sharing memorable travel experiences and saving money, by traveling in a group, without a forced single supplement.
Our cruises offer customized private group excursions in each port. Our land tours have professional local guides showing you the best of their country.
We give you the chance to communicate with everyone going on your trip 30-45 days before your trip even starts, so by the time it does start, you feel like you are already friends!
So whether you are looking for singles cruises or singles tours by land, you will find that when you take one of our singles trips, you too will be back again as a repeat client on another of our singles cruises and tours.

2023/2024 Trips

SOLO TRAVELERS ONLY

YACHT CRUISE OF CROATIA AND HER ISLANDS

August 19-26, 2023

A LUXURY YACHT FOR ONLY 19 PASSENGERS – ALL SOLO TRAVELERS

ALL IN SINGLE OCCUPANCY
SOLD OUT



Korcula town on the island of the same name

Imagine yourself reclining under a deep azure sky, as the polished teak deck moves almost imperceptibly with the rhythm of the sea and a refreshing evening breeze glides in the air.

In the small, picturesque ports on the Dalmatian coast, surrounded by low cliffs, where the 'mega-cruise liners", boasting their ever-larger passenger numbers, are conspicuous by their absence here, you are cruising along Croatia's breathtaking Dalmatian coast aboard your very own yacht-cruiser.

Normally the preserve of the wealthy, you can now experience a magnificent vessel carrying less than 20 guests. Smaller numbers means a more personal service, but even more importantly our yacht will visit stunningly attractive out of the way ports like Split, Korcula Island, Hvar Island, and at Mljet National Park on secluded Mljet Island. At each stop, you will enjoy an included guided tour, provided by a member of the cruise team. Each of these tours offers a much more intimate onshore experience, because each tour is private for just the 19 people aboard this exclusive Solo Travelers Only Yacht Cruise of Croatia.
With so few fellow travelers, a 'select' atmosphere soon prevails as you gather in the convivial surroundings of the bar or up on the sun deck with your new solo traveler friends. The friendly, attentive yet unobtrusive staff attends to your every need as if you owned the vessel yourself – that's how relaxed it is on this unique type of cruise.
Enjoy spectacular coastal views while reclining on a sun lounger or hammock or soaking in the hot tub on the ample Sun Deck.
Below you will find the Salon Deck with the elegant restaurant and bar, beautifully furnished and fully air conditioned for your comfort. Each day begins with an excellent breakfast on board with a selection of hot and cold options, before we enjoy an included daily guided tour in each of the stunning ports we will visit each glorious sun filled day.
And with that sunshine, comes plenty of opportunities for swimming in clear blue waters and for enjoying stunning secluded beaches.
A delicious lunch is provided onboard in five of our sun kissed ports.

At dinner time, enjoy a mix of gourmet dinners onboard, including the Welcome Dinner on night one, the Captain's dinner on our last night, plus two more gourmet dinners onboard. You will also have an opportunity in three of our ports, to sample the local cuisine in your choice of the numerous seaside cafes and restaurants with a view and wonderful ambience with an opportunity to then take a stroll and explore the island atmosphere and vibe at night, as our yacht remains each night in our port of call, so you can take an after dinner stroll, or just enjoy each island's nighttime atmosphere and fun, at your leisure and at your own pace, exploring these fascinating unspoiled ports after the sun has gone down.

After just a few days of this extraordinary experience you will be on first-name terms with the ship's crew and your fellow Solo Traveler Only cruise guests. There is very little formality – shorts and t-shirts are the order of the day. This is exactly how vacations should be!

11-DAY CRUISE ON NORWEGIAN PRIMA
Fjords, Waterfalls and Mountainscapes of Norway and Iceland
Plus Chocolates of Belgium, Canals of Amsterdam
& Northern Lights Viewing in Reykjavik Iceland
Cruise from London (Southampton), England
ON THE BRAND NEW NCL SHIP PRIMA

Viewing The Northern lights on a nighttime excursion in iceland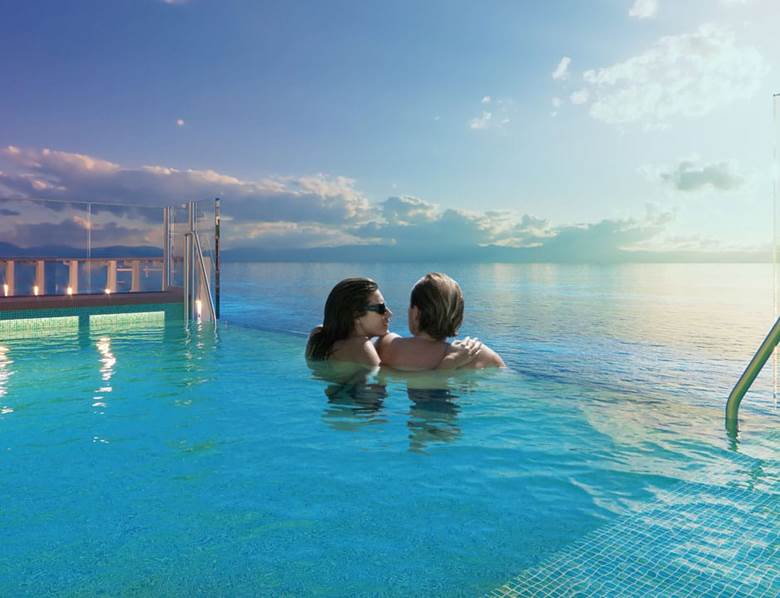 Stare into the ocean's horizon while soaking in the Infinity Pool onboard the brand new ship Prima from NCL
Create magical CRUISE AND SIGHTSEEING memories on a journey of mythological lore, fascinating history and extraordinary beauty with Norwegian Prima — the first in a new class of ships designed to elevate every expectation. Launched in 2022, this BRAND NEW SHIP is the most amazing ship you have ever sailed aboard.
Capture a breathtaking photo as you walk over water across Ocean walk, our first glass bridge over the ocean. Stroll through The Concourse, a seaside sculpture garden, and explore interactive art installations that incorporate technology for stunning effects. Or swim up to the horizon on Infinity Beach, a first at sea Infinity Pool, allowing you to swim and relax with a stunning view of the sea and the infinite horizon.
Enjoy drinks at our unique Indulge Outdoor Lounge, with more stunning ocean views, along with plush ocean view chairs, couches and sun loungers


Iceland, Greenland, Nova Scotia and the Bay of Fundy
Grand Cruise Journey of Arctic Geysers, Calving Glaciers, and Fiery Lands of Ice
STARTING IN REKJAVIK ICELAND AND ENDING IN NEW YORK CITY
ON THE BRAND NEW LUXURY SHIP EXPLORA I FROM MSC'S NEW ULTRA LUXURY EXPEDITION BRAND EXPLORA JOURNEYS
CRUISE DATES SEPTEMBER 9-25, 2023
SOLD OUT



The panoramic vistas of sea and mountains over Nuuk Greenland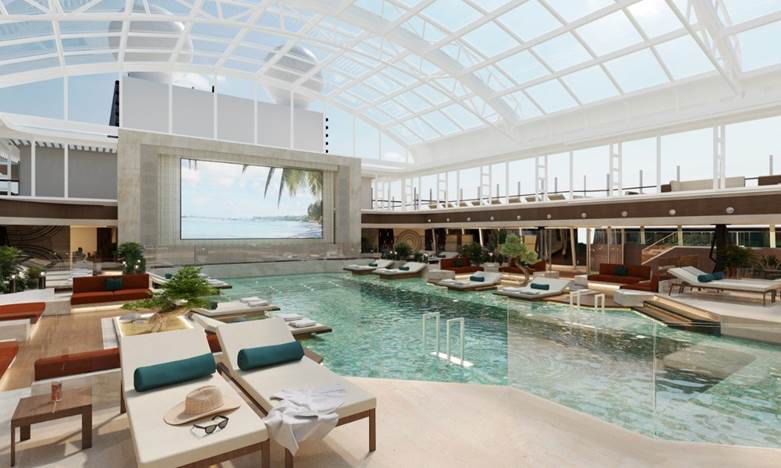 The exotic and lavish indoor pool with retractable roof on the brand new Explora I
WITH OPTIONAL 2 NIGHT PRE CRUISE IN REYKJAVIK featuring a visit to the Blue Lagoon Hot Springs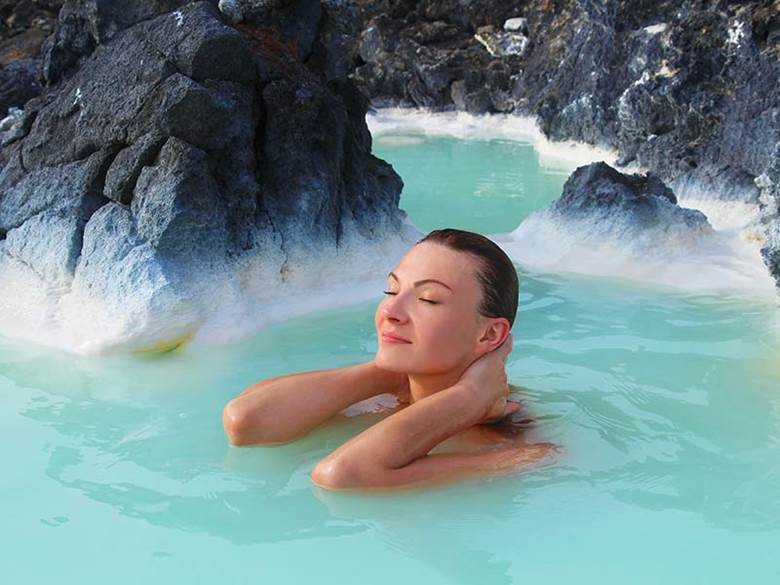 Relaxing in the thermal waters of the Blue lagoon Hot Springs in iceland
Join us for a cruise on another brand new luxury cruise ship, cruising to more exotic locations.
The Explora I from Explora Journeys (the new luxury brand cruise line from MSC Cruise Line)
Explora Journeys ships are upscale luxury similar to the luxury found on the former Crystal cruise line. (So if you loved cruising on Crystal, you will love cruising on Explora !!!)
The cabins on Explora I are all over 300 feet in size (which is 2 to 3 times the size of mainstream cruise lines.) They are truly suites rather than just cabins !
And…

They all have a private terrace - similar to but much larger than a traditional cruise balcony, the private terraces on the Explora I have not just a table and 2 chairs, but actually the private terraces in each cabin on Explora I have a table, 2 chairs AND A DAY BED TO RELAX IN THE SUNSHINE ON YOUR OWN LUXURIOUS TERRACE OF YOUR OWN SUITE ON EXPLORA I !!!
The ship's maiden voyage will be on May 31 of 2023, so our voyage September 9 of 2023 will be an exciting time to sail on this amazing new ship.

HALLOWEEN AT DRACULA'S CASTLE IN TRANSYLVANIA (ROMANIA)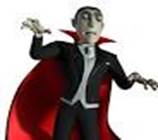 FALL COLORS DANUBE RIVER CRUISE OF 5 COUNTRIES
HUNGARY, CROATIA, SERBIA, BULGARIA AND ROMANIA
OCTOBER 23-30,2023
WITH OPTIONAL FREE* FOUR NIGHT POST CRUISE LAND PACKAGE
IN TRANSYLVANIA ROMANIA
VISITING DRACULA'S CASTLE AND HIS CHILDHOOD HOME
OCT. 30-NOV.3,2023
SOLD OUT
PLUS AN OPPORTUNITY TO CELEBRATE IN STYLE WITH A HALLOWEEEN NIGHT COSTUME PARTY
AT DRACULA'S CASTLE ITSELF !!!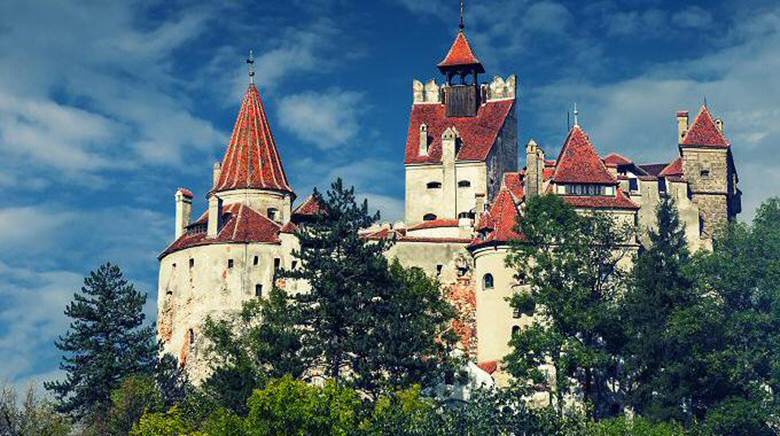 Bran Castle (AKA – DRACULA'S CASTLE in TransvLVania Romania)
*Book your cruise space in any cabin category in double occupancy (either with your own roommate, or with our free roommate matching service) with only a $400 deposit by Black Friday Nov. 25th and
RECEIVE THE 4 NT. POST CRUISE DRACULA'S CASTLE HALLOWEEN PACKAGE FREE (A $1200 PER PERSON VALUE…ABSOLUTELY FREE!!
*Or book the cruise in single occupancy in any balcony category cabin and get $1000 off the cruise!
* Or book the cruise in single occupancy in a river view cabin and get a reduced single supplement of only 25% !
*with $400 deposit by Black Friday Nov. 25th
Also, add an optional 2 night Pre cruise in Vienna, if you wish

FALL COLORS CRUISE ON THE RHINE, MOSSELLE AND NECKAR RIVERS
With HALLOWEEN PARTY ON THE FIRST NIGHT OF YOUR CRUISE
No Single Supplement for Anyone on this
Singles Only Cruise

SOLD OUT

STUNNING FALL COLORS AND CASTLES ALONG THE RIVER
Cruise Overview

A spectacularly scenic cruise of wonderful contrasts, from refined and historic Heidelberg to delightfully quaint Boppard and the old world charm of medieval Strasbourg plus the enduring allure of the glorious Rhine Gorge. Stepping aboard you will appreciate the superb surroundings of your floating luxury hotel for the next seven nights with spacious and well-appointed cabins or suites, private bathrooms and meticulously prepared fine cuisine.
From Cologne, we slip our moorings and head on our journey south to Koblenz spending a morning exploring this historic town sitting at the confluence of the Rhine and Moselle rivers then continuing to the beautiful old town of Boppard for the evening. Continuing our journey we navigate through the outstanding natural beauty of the world-famous Rhine Gorge onto Mainz famous for the 'Gutenberg' Bibles. Next we enjoy a guided tour of stunning Heidelberg, on the route of Europe's 'Grand Tour', nestling by the picturesque River Neckar.
By day five, we arrive in Strasbourg, a delightful city with its center largely unchanged since the 14th century, a mosaic of winding alleys and lanes lined with quirkily crooked, half-timbered houses. During periods of its history Strasbourg has been both German and French, and today you can see this influence in its language, cuisine and appearance, creating a truly individual city. Then to Colmar, almost embarrassingly perfect - a typically quaint medieval Alsatian town.
The following day we return journey downstream, stopping in Rudesheim one of the liveliest towns on the river, before continuing through the Rhine Gorge to Cologne. Here we enjoy a guided walking tour of the city with time to explore the stunning cathedral, an excellent finale to this most wonderful cruise.
We are cruising on the same river boat, the Oscar Wilde, that everyone loved on our July of 2022 Rhine River cruise. The boat has a capacity of only 160 passengers, but on this special SOLO TRAVELERS ONLY CRUISE, ALL CABINS WILL BE SINGLE OCCUPANCY AND THAT MEANS ONLY 80 TOTAL PASSENGERS ONBOARD AND MUCH MORE SPACE FOR EVERYONE TO ENJOY ON THE OUTSIDE DECKS TO SEE THE BEAUTIFUL FALL COLORS AND IN THE LOUNGES AND DINING ROOMS.
ENJOY BEAUTIFUL FALL COLORS ALONG THE BANKS OF THE RHINE, MOSSELLE AND NECKLAR RIVERS, AS WELL AS IN THE PORT TOWNS AND VILLAGES WE WILL VISIT ON OUR DAILY INCLUDED SHORE EXCURSIONS.

SILVERSEA ALL INCLUSIVE CRUISE OF THE EXOTIC MIDDLE EAST
FROM DUBAI TO THE SEYCHELLES ISLANDS
Visiting the countries of Qatar, Bahrain, Oman, Saudi Arabia
Plus 3 days in India, 1 day in Abu Dhabi
2 days in the stunning Seychelles Islands
And 1 Pre cruise day & night in Dubai!

Trip dates: Nov. 23-Dec. 13, 2023
OK CRUISERS – YOU SAY YOU HAVE BEEN ALMOST EVERYWHERE AND YOU WANT A CRUISE THAT VISITS HARD TO REACH PLACES THAT YOU HAVE NOT BEEN TO ?...
WELL, HERE IS JUST THAT CRUISE FOR YOU !
Enjoy visits to Five countries in the Middle East, plus 3 days in India, one day in Abu Dhabi and a pre cruise day in spectacular Dubai and end your cruise with visits to two islands in the magical stunning Seychelles islands over this 18 day cruise on Silversea Cruises, the six star cruise line, always rated at the top of all cruise lines for luxury and service. Silversea only takes less than 1000 passengers on each voyage and always with an All Inclusive program!
Departing Dubai's skyscraper studded skyline, sail first to Abu Dhabi, then on to Doha, the sparkling capital of Qatar, which played host to the world in the 2022 World Cup of Soccer tournament.
Next, we will visit the sites of the kingdom of Bahrain and then we will be amongst the first tourists to cruise into the Kingdom of Saudi Arabia, as Silversea is the first cruise line given the rights to visit this once secluded nation, now just opening its sightseeing treasures to the world of tourism.
After a glorious day at sea, we will also visit Muscat, the magnificent capital of Oman, prior to two more relaxing sea days. Then it's "Namaste" – on to India for a chance to visit the fast paced city of Mumbai, as our ship enjoys a 2 day visit there, as well as a day visiting the little known city of Cochin India.
Lastly, after a few sparklingly beautiful days at sea to enjoy Silversea's all-inclusive six star luxuries, we will end our cruise with ports visits of two gorgeous islands in the stunning Seychelles islands.
Silversea CRUISE LINE includes everything!
AIR FROM YOUR CITY TO DUBAI AND HOME FROM MAHE IN THE SEYCHELLES ISLANDS
ONE NIGHT PRE CRUISE HOTEL TO ENJOY THE EXTRAVAGENCE OF DUBAI
ALL MEALS IN SIX RESTAURANTS ONBOARD THE SHIP
ALL DRINKS, ALL WIFI, ALL GRATUITIES ONBOARD THE SHIP
YOUR CHOICE OF INCLUDED SHORE EXCURSIONS IN EACH PORT
ALL TRANSFERS – FROM THE AIRPORT IN DUABI TO THE HOTEL; FROM THE HOTEL TO THE SHIP; AND FROM THE SHIP TO THE AIRPORT IN THE SEYCHELLES ISLANDS
LIMO PICK UP SERVICE FROM YOUR HOUSE TO THE AIRPORT IN YOUR HOME CITY AND LIMO PICKUP AT YOUR HOME AIRPORT BRINGING YOU BACK TO YOUR HOUSE AFTER YOUR RETURN FLIGHT
ALL CABINS ON SILVERSEA CRUISES ARE SUITES OF AT LEAST 335 SQ. FEET OF LUXURY, ALL ARE EITHER OCEAN VIEW OR BALCONY SUITES AND All have butler service

SILVERSEA CRUISE OF SOUTH AFRICA, THE SEYCHELLES ISLANDS, ZANZIBAR AND MADAGASCAR
WITH OPTIONAL FOUR NIGHT POST CRUISE NEW YEAR'S EVE CELEBRATION IN CAPE TOWN SOUTH AFRICA
(Rated 1 of the top 7 places in the world to celebrate New year's Eve…See below for the other 6)
ENJOY TWO DAYS IN RICHARD'S BAY SOUTH AFRICA FOR
A SPECTACULAR INCLUDED SAFARI EXCURSION EACH DAY
A SAFARI EXCURSION TO SEE THE BIG FIVE WILDLIFE
Lion, Leopard, Rhino, Elephant and African Buffalo.

SEE THE BIG FIVE ON AN INCLUDED SHORE EXCURSION
&
A HIPPO AND CROCODILE WILDLIFE EXCURSION
ALSO ENJOY ON OUR CRUISE
A NATIVE LEMUR WILDLIFE EXCURSION IN MADGASCAR
A BEACH DAY IN THE STUNNING SEYCHELLES ISLANDS
SPICE PLANTATIONS AND RARE RED COLOBUS MONKEYS on ZANZIBAR
PLUS A CABLE CAR RIDE TO THE TOP OF TABLE MOUNTAIN
IN CAPE TOWN SOUTH AFRICA
AND SO MUCH MORE FUN IN THE SUN!
Join us on a holiday cruise of epic sightseeing experiences. We will cruise on the Silver Spirit of high end luxury Silversea cruise line. The ship only holds 600 people so you will never feel in a crowd.
EVERYTHING IS INCLUDED ON SILVERSEA CRUISES
AIRFARE IS INCLUDED FROM YOUR HOME CITY ROUND TRIP
ONE NIGHT PRE CRUISE HOTEL ARRANGED BY SILVERSEA IS INCLUDED
ALL AIRPORT TRANSFERS - TRANSPORT FROM YOUR HOME TO THE AIRPORT, THEN FROM THE ARRIVAL AIRPORT TO THE PRE-CRUISE HOTEL, FROM THE HOTEL TO THE SHIP; FROM THE SHIP TO THE AIRPORT AT CRUISE END AND FROM YOUR HOME AIRPORT BACK TO YOUR HOME
ONBOARD – ITS ALL INCLUDED TOO !
Butler service in every suite
Unlimited Free Wifi
Personalized service – nearly one crew member for every guest
Multiple restaurants, diverse cuisine, open-seating dining
Beverages in-suite and throughout the ship, including champagne, beer, select wines & spirits
24-hour dining service
Onboard entertainment
Complimentary transportation into town in most ports
Onboard gratuities
AND a shore excursion is included in each port. (The list of excursions you can choose form in each port, is listed under each port of call so just scroll down this page to view each port of call and its included shore excursion choices.
All cabins are suites and all are a minimum of 335 square feet for ocean view cabins or a minimum of 375 square feet for ocean view with private balcony cabins.
The weather is perfect in December in the Seychelles island and the other ports on our Southern Hemisphere Summer itinerary with average highs in the mid 80s and warm sunny days to go along with the soothingly cool ocean breezes..

Cruise of Thailand, Vietnam, the Philippines, Brunei, Taiwan & Malaysia
Including the Incredible Island of Borneo
CRUISE DATES: FEBRUARY 18-29 (Leap Day) 2024
With Optional one or two night pre cruise stay in Bangkok Thailand
And Deeply Discounted airfare from Norwegian Cruise Line
(with or without adding the optional pre-cruise program)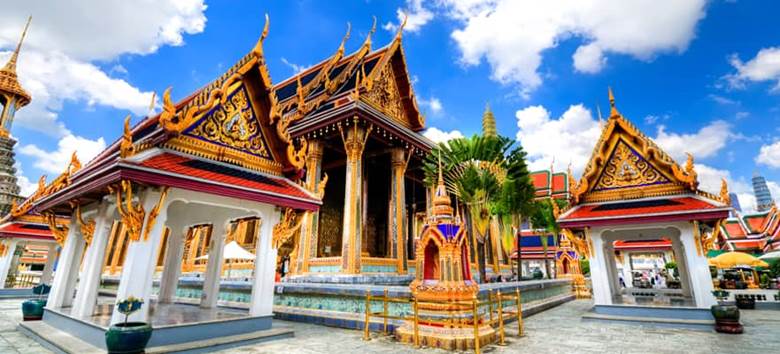 Take an unforgettable 11-day cruise through Thailand, Vietnam, the Philippines, Malaysia (including the incredible island of Borneo), the Kingdom of Brunei and ending in Taiwan on Norwegian Jewel from Norwegian Cruise Line.
Enjoy a rickshaw ride through the vibrant markets of Ho Chi Minh City (Phu My). Leave the city behind and check out the intricate cave system at Subterranean River National Park in Puerto Princesa in the Philippines. Enjoy the number rated beach in the world on our day in Boracay Phillipines, visit the "Water Village" built on stilts and the scenic canals plus the extravagant world of the Sultan in Brunei, experience "tribal life" in a jungle village or enjoy a wildlife cruise to see the rare wild Proboscis monkeys found only on the island of Borneo and watch a rousing drum performance in a unique park setting in Taiwan.


CRUISE THE TREASURES AND CULTURAL WONDERS
OF JAPAN AND TAIWAN

February 29th (Leap Day) – March 11, 2024

WITH DEEPLY DISCOUNTED AIR THROUGH NCL.

(ASK US FOR AIR RATES TO SAVE YOU $$$)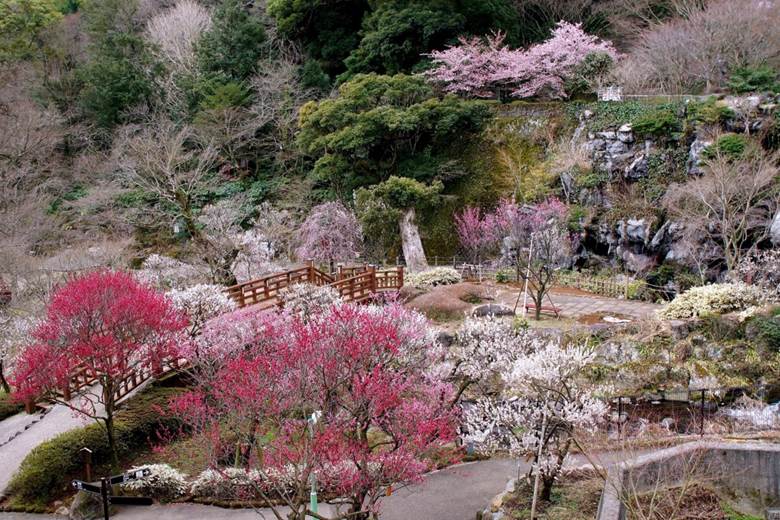 Join us on an immersive Asian cultural cruise of Japan and Taiwan. Start your time in Japan by visiting our first port of call on the remote island of Ishigaki, surrounded by lush mountains, beautiful beaches and coral reefs. Try something new and delicious during your two days in Osaka as you tour historical sites, amazing temples and tranquil gardens. Then pick up the pace a little and enjoy the hustle and bustle of Nagoya, where you can explore the bustling entertainment district, museums and a castle. With 9 stops in Japan, you'll get an in-depth experience of the country, its culture, history and incredible site-seeing experiences, from coastal towns to big cities and with two cities in Taiwan, you will also get a nice taste of this culturally diverse island nation.
The plum is associated with the start of spring, because plum blossoms are some of the first blossoms to open during the year. In most areas of Japan, including Tokyo, they typically flower in February and March. The five-petaled plum blossom is the national flower of the Republic of China in Taiwan. The blooming of the Plum Blossoms in both countries is a beautiful experience to behold.
Plum blossoms (Ume in Japanese) start to bloom earlier than their related and very similar looking cousin flowers the cherry blossoms ( sakura) do. The plum blossom season in Japan is generally from mid-February until the end of March but can differ from region to region. Because they blossom earlier than sakura, for many people this is the mark of the arrival of spring and warmer weather
Unlike the Cherry Blossoms which generally do not have much of an aroma, The Plum Blossoms have a very sweet and very vibrant aroma.

Our cruise will visit these two nations at the peak of the Plum Blossom flowers blooming.
Vacationing during the plum season is a great way to avoid the big crowds and offers a great opportunity to enjoy the early part of the spring season in Japan in a unique way.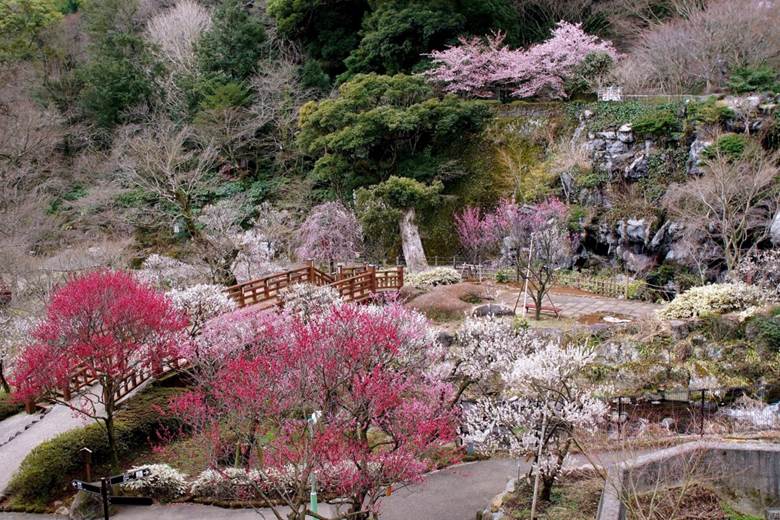 SILVERSEA CRUISE DUBAI TO ATHENS
MARCH 13-29,2024
Featuring visits to the wonders of Petra, The Valley of the Kings (with King Tut's Tomb & lunch along the Nile River) , The Great Pyramids, the Monasteries of the Red Sea, the Fjords of Oman, plus the Greek island of Crete
And a cruising transit of the Suez Canal
BOOK SINGLE OCCUPANCY AT ONLY 25% SINGLE SUPP.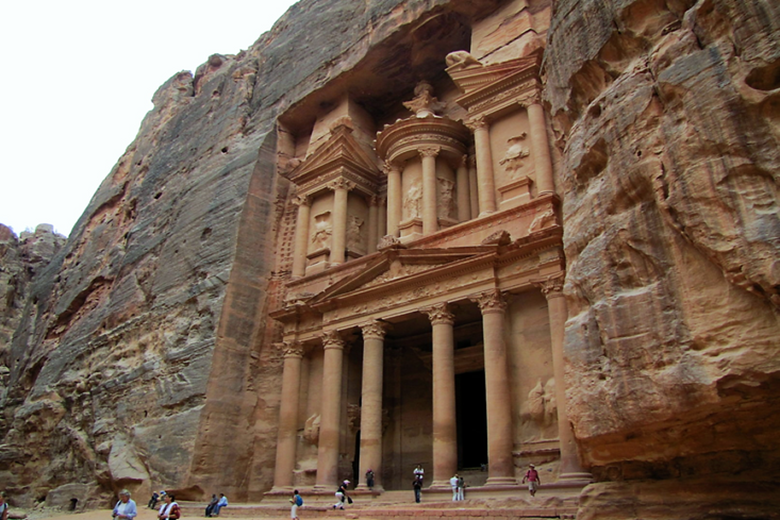 THE SPECTACULAR SIGHT OF THE TREASURY BUILDING AT PETRA
Visit 9 ports in 5 countries
Cruise on the #1 cruise line for luxury and enjoy Silversea's ALL INCLUSIVE style
ALL DRINKS ONBOARD… INCLUDED
ALL MEALS ONBOARD… INCLUDED
ALL WIFI ONBOARD… INCLUDED
ALL GRATUITIES ONBOARD… INCLUDED
DAILY SHORE EXCURSIONS… INCLUDED
AIRFARE FROM YOUR HOME CITY… INLCUDED
AND ONE NIGHT PRE CRUISE HOTEL IN DUBAI IS INCLUDED
ALL AIRPORT TRANSPORT IS ALSO INCLUDED FROM AIRPORT TO HOTEL/HOTEL TO SHIP AND SHIP TO AIRPORT
PLUS ENJOY INCLUDED LIMO SERVICE TO PICK YOU UP AT YOUR HOME AND BRING YOU TO YOUR AIRPORT AND BACK TO YOUR HOME
AND ALL PASSENGERS IN OUR GROUP WILL RECEIVE $100 PER PERSON SPENDING MONEY OR $200 PER PERSON IF BOOKING SINGLE OCCUPANCY. –
ALL PASSENGERS BOOKING SINGLE OCCUPANCY WILL RECEIVE A REDUCED SINGLE SUPPLEMENT OF ONLY 25% TO SAVE YOU A LOT OF GREEN !!!
Escape the winter cold of March weather at home and enjoy the sunshine and ideal March temperatures in Dubai, Egypt and more., with average March highs in the mid 80's and a dry very low humidity climate.
AND ENJOY A LIVELY PARTY ONBOARD CELEBRATING ST. PATTY'S DAY WITH ALL THE FREE DRINKS (DON'T FORGET TO PACK A GREEN OUFIT FOR THE PARTY!!!)
ENJOY 2 DAYS IN LUXOR EGYPT TO ENJOY SHORE EXCURSIONS OF:
EGYPT'S VALLEY OF THE KINGS FEATURING KING TUT'S TOMB

WITH lunch along the Nile River
AND AN EXCURSION THE NEXT DAY TO SEEE SOME OF THE BEST AQUATIC WILDLIFE IN THE WORLD, VIEWED EITHER ON A SNORKELING OR A SUBMARINE TOUR IN THE INCREDIBLE RED SEA
PLUS FULL DAY PORT VISITS WITH SHORE EXCURSIONS TO ENJOY
THE GREAT PYRAMIDS OF GIZA
THE STUNNING MONASTERIES ALONG THE FABLED RED SEA
THE WONDERS OF PETRA, AN ARCHEOLOGICAL WONDER BUILT INTO A MOUNTAIN FACE
A LOCAL DHOW BOAT RIDE THROUGH THE SPECTACULAR FJORDS AND CLIFFS OF KHASAB, CALLED THE "NORWAY OF OMAN"
A SIGHTSEEING TOUR OF THE GRAND MOSQUE IN SALALAH OMAN, ALONG WITH SEEING THE GRAND PALACE OF THE SULTAN OF OMAN AND GREAT BARGAINS AT THE LOCAL SOUQ, TO PICK UP LOCAL SOUVINIRS
THE MYTHOGICAL PALACE OF KNOSSES ON THE GREEK ISLAND OF CRETE
PLUS A FULL DAY TRANSIT OF THE SUEZ CANAL – AN ENGINEERING MASTERPIECE TO WATCH FROM THE COMFORT OF OUR CRUISE SHIP OR EVEN FROM THE COMFORT OF YOUR OWN CABIN , AS WE SAIL THROUGH THE CANAL & PAST LOCAL VILLAGES ALONG THE CANAL
PLUS AN INCLUDED ONE NIGHT PRE CRUISE STAY IN DUBAI WITH AN OPPORTUNITY TO VISIT THE OBSERVATION DECK OF THE WORLD'S TALLEST BUILDING, WORLD'S TALLEST FERRIS WHEEL, WORLD'S ONLY INDOOR SKI RESORT, WORLD'S LARGEST SHOPPING MALL AND THE BEAUTIFUL FOUNTAIN & LIGHT SHOWS IN FRONT OF THE MALL

OCEANIA CRUISE OF AUSTRALIA, BALI, INDONESIA, SINGAPORE AND PAPUA NEW GUINEA
FEATURING 2 FULL DAYS & 1 NIGHT ON THE BREATHTAKING ISLAND OF BALI, 2 DAYS VISITING THE AMAZING SITES ON THE ISLAND NATION OF PAPUA NEW GUINEA, A FULL DAY AND OVERNIGHT IN SCINTILLATING SINGAPORE, A DAY AT THE FAMOUS GREAT BARRIER REEF IN AUSTRALIA, A DAY AT LEGENDARY KOMODO ISLAND – THE ONLY PLACE IN THE WORLD WHERE YOU CAN SEE THE FAMOUS KOMODO DRAGONS, PLUS 3 MORE PORTS IN AUSTRALIA & 1 MORE PORT ON THE ISLAND OF JAVA INDONESIA WHERE YOU CAN VISIT THE LARGEST BUDDHIST TEMPLE IN THE WORLD AND THE BIRTHPLACE OF COFFEE (WHERE THE COFFEE TERM "JAVA" COMES FROM )
Cruise dates Fri. March 22-Thurs April 11th.

Plus an optional 4 night Pre cruise land package in Sydney Australia, with accommodations along its iconic Darling Harbor
Mon. Mar. 18-Fri. Mar. 22nd
Join us for a one of a kind luxury cruise visiting the "Land Down Under" – Australia, plus so much more!

Our cruise begins in Sydney, with an optional 4 night Pre cruise land package in this amazing capital of Australia March 18-22. Sydney hosts a multi-day St. Patty's Day Festival which runs through March 19th, so our passengers choosing to take our optional four nights Pre cruise package will enjoy the festivities of this celebration's final day and see the unique site of the famous Sydney Opera House illuminated in bright green spotlights.
Passengers choosing to join us for our four nights in Sydney will enjoy a full day tour featuring the stunning sites at Blue Mountains National Park, as well as stops at Wentworth Falls and at the famed Seven Sister Rock Formations and a visit to Featherdale Wildlife Park, SYDNEY'S HANDS ON WILDLIFE PARK , to see their most famous residents, the kangaroos and koalas, where you can choose to feed the kangaroos if you wish and see or hold if you wish, the native koalas, as well as experiencing walking in the enclosures with other local native wildlife such as wallabies, wombats and even the dingos (made popular by the true story of a local legend…and later made into a popular movie) .
Our 4 night Pre cruise package also includes a beautiful sightseeing cruise from Darling Harbor, taking you to see many of the sites along Sydney's famed harbors and lastly, our four night Pre cruise program includes a guided tour inside the world famous Sydney Opera House with lunch included at its Opera Bar restaurant providing panoramic views of the harbor front and of the magnificent Sydney harbor Bridge.
Our accommodations for the four nights will be at the fabulous Novotel Sydney on iconic Darling Harbor, with its fabulous boardwalk along the waterfront's many eclectic dining, shopping and entertainment opportunities.
Following our optional four night Sydney program, we will be taken to our Oceania Cruise ship embarking in Sydney, which will take us on our epic 20 day cruise from which we will enjoy a day in Cairns, where you may wish to take a shore excursion to snorkel or scuba dive at the most famous of such spots in the world – The Great Barrier Reef. Or you may choose instead to take a shore excursion to visit Cairns' other famed site, the Kuranda Rainforest. Our cruise will also visit three other ports in Australia.
Next, our cruise visits 2 ports on the independent island nation of Papua New Guinea, where a world of amazing sites and scenery await you.
Then it's on to the many splendors of Indonesia, with its highlights being a full two days and one night the ship will visit the breathtaking island of Bali, as well as a day on the unique Komodo island, which is the only place in the world where you can see the unique creatures for which the island was named – The Komodo Dragons and a day on the island of Java, famous for being the home of Borobudur, a UNESCO World Heritage Site that is the world's largest Buddhist temple, and was built amazingly, around 800 A.D.
Lastly, our cruise will visit the scintillating city/nation of Singapore for a final full day and overnight to enjoy so many sites and sounds, such as the unique views from the top of the Marina Bay Sands and the always lively nightly laser lights show, and to top it off, enjoy sipping on a Singapore Sling, at the bar where the famed drink was invented.
OUR CRUISE INCLUDES
AIR FARE FROM ANY OF 27 US AND CANADIAN CITIES (OR CHOOSE A $1700 DISCOUNT IF YOU PROVIDE YOUR OWN FLIGHTS)
AIRPORT TRANSFERS FROM THE SYDNEY AIRPORT TO THE CRUISE SHIP (FOR PASSENGERS NOT TAKING OUR OPTIONAL 4 NIGHT PRE CRUISE PACKAGE)
AIRPORT TRANSFERS FROM THE SHIP TO THE AIRPORT WHEN THE CRUISE ENDS IN SINGAPORE ON APRIL 11TH.
AND INCLUDED ONBOARD SERVICES:
WINE, BEER & CHAMPAGNE WITH EACH LUNCH AND DINNER ONBOARD OUR SHIP AND FREE SOFT DRINKS AT ALL TIMES
FREE WIFI AT ALL TIMES ON OUR SHIP SO YOU CAN ENJOY THE FREEDOM AND FLEXIBILITY TO COMMUNICATE WITH FRIENDS AND COLLEAGUES BACK HOME VIA EMAIL OR YOUR SOCIAL MEDIA OF CHOICE
FREE GRATUITIIES ON BOARD
FREE SPECIALTY DINING ON BOARD OUR SHIP, FEATURING ITS ITALIAN RESTAURANT, ITS FABULOUS STEAK AND SEAFOOD RESTAURANT AND ITS ALWAYS ELEGANT GRAND DINING ROOM. EVERY RESTAURANT ONBOARD THE NAUTICA IS FREE!
PLUS ALL OF OUR GUESTS WILL RECEIVE $600 PER PERSON IN SHIPBOARD CREDIT AND A BONUS $50 PER PERSON SPENDING CREDIT ONBOARD.
AUSTRALIA AND THE SOUTHERN HEMISPHERE IS ENJOYING THE SUNSHINE OF SUMMER DURING THE MONTH OF MARCH AND THEN EARLY APRIL BRINGS THE SWEET SMELLS AND SITES OF AUTUMN.

TULIPS OF HOLLAND AND CHOLATES OF BELGIUM
CRUISE OF THE RHINE RIVER
2 SAILING DATES
March 18-25 PLUS Free 2 night PRE CRUISE IN AMSTERDAM (Book by June 30th)
March 31-April 7, 2024 PLUS optional 2 night pre cruise in Amsterdam
($500 OFF Per Cabin IF BOOKING THIS SAILING DATE BY JUNE 30TH)
AMSTERDAM TO AMSTERDAM

INCLUDING A VISIT TO THE FAMED KEUKENHOF TULIP FESTIVAL

Click here for details

Cruise of the Duoro, Porto and Salamenca River
of Portugal and Spain
Whole ship singles
No single occupancy supplement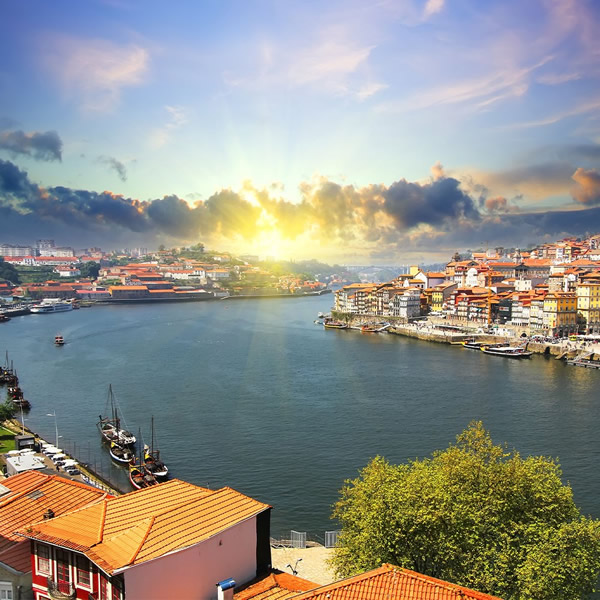 The charming town of Porto along the scenic Duoro River in Portugal
Join us for another special river cruise sailing, on which the entire ship is solo travelers and everyone gets their own cabin on the ship with
NO SINGLE SUPPLEMENT!
After our popular solo traveler only cruises in 2022 and in 2023, this one will surely be popular too, so book early to get your space.
Cruise Overview
Commencing in the Roman city of Porto, the home of Port wine, Portugal's once wild river Douro has been tamed by locks into resembling a series of finger lakes, adding greatly to the valley's ambience. Leaving behind the Atlantic influenced greenery of the coast you are soon immersed in a Mediterranean land of olives, vines, and picturesque, medieval hilltop villages. Our destination is the higher reaches of the valley from where we visit Salamanca - home of one of Europe's oldest universities, two of its finest cathedrals, Spain's finest city square and even the Inquisition! You will adore the away-from-it-all experience and visit some of Iberia's most beautiful medieval towns, monasteries and vineyards, and feel you have been away for months!

Silversea CRUISE LINE LUXURY Expedition Cruise
Featuring the magnificent Maldives islands,
And the luscious Lakswadeep Islands,
plus a wildlife safari day
and a tea plantation, fortress and beach lunch party day in sri lanka

and
a safari of orangutans and other primates on the scintillating island of sumatra

WITH ONE INCLUDED PRE CRUISE HOTEL NIGHT ON ONE OF THE MAGNIFIECENT MALDIVES ISLANDS

THE AMAZING OVER WATER BUNGALOWS YOU CAN SEE WHICH ARE THE SIGNATURE SIGHT OF MALI ISLAND
IN THE MAGNIFICENT MALDIVES ISLAND CHAIN.

ORANGATANS AND 8 OTHER PRIMATE SPECIES CAN BE SEEN ON OUR INCLUDED SAFARI DAY
AT ONE NATIONAL PARK ON THE ISLAND OF SUMATRA

Wild elephants that you can see on an included safari excursion offered by Silversea in two national parks in Sri Lanka
12 PORTS IN 5 COUNTRIES
The magnificent Maldives islands, India, Sri Lanka and Indonesia have long been heralded as some of the most idyllic destinations on Earth. But this voyage is far more than a sun seeker's paradise. Wander off the beaten track in three islands each of the Maldives and Lakswadeep island chains with included shore excursions in each island, exploring the stunning scenery, native cultures and local native wildlife of the region.
Then immerse yourself in the array of colors and sounds and cultures of Cochin India and Galle Sri Lanka, featuring a visit to a unique fortress, a tea plantation and a beach party lunch in Galle
Plus, enjoy an included wildlife safari day visiting your choice of two incredible national parks on a second say in Sri Lanka.
Then…Relax during two all-inclusive luxurious sea days before arriving in Belawan on the island of Sumatra, Indonesia, where we will enjoy a visit to the famous Gunung Leuser National Park – one of the richest tropical rainforests in Southeast Asia and one of the few places where Orangutans still live in the wild.
Here we will enjoy an included safari to witness these rare orangutans plus 8 other rare native primate species in their own natural wild habitat.

CRUISE TOUR OF ALASKA AND HER NATIONAL PARKS
TRIP DATES MAY 22-JUNE 3, 2024
A 7 NIGHT CRUISE VISITING THREE PORTS PLUS GLACIER BAY NATIONAL PARK AND THE COLLEGE FJORDS, FOLLOWED BY AN INCLUDED 5 NIGHT LAND TOUR VISITING 2 MORE NATIONAL PARKS – DENALI NATIONAL PARK AND KENAI FJORDS NATIONAL PARK PLUS A SCENIC AFTERNOON RIVERBOAT CRUISE FROM FAIRBANKS ALASKA.
AND IF YOU WISH, ADD AN OPTIONAL 2 NIGHT PRE CRUISE STAY IN VANCOUVER WITH INCLUDED SIGHTSEEING OF THE AMAZING CAPILLANO SUSPENSION BRIDGES AND MORE.
JOIN US FOR A CRUISE TOUR OF ALASKA TO SEE THE BEAUTY OF HER GLACIERS, THREE OF HER NATIONAL PARKS AND THE MAJESTY OF HER WILDLIFE.
OUR TRIP COMBINES THE BEST OF ALASKA BY SEA AND LAND.
NO OTHER CRUISE/TOUR OFFERS THIS UNIQUE OPPORTUNITY TO SEE NOT ONE, NOT TWO BUT THREE NATIONAL PARKS IN ALASKA,
GLACIER BAY NATIONAL PARK, DENALI NATIONAL PARK AND KENAI FJORDS NATIONAL PARK !!!


11-Day Summer Arctic Expedition Cruise
To see the POLAR BEARS, WALRUSES, WHALES, PUFFINS AND OTHER WILDLIFE OF ARCTIC NORWAY

Onboard the
SEABOURN VENTURE
Join us for an EXPEDITION CRUISE THAT SHOULD BE ON EVERYONE'S TRAVEL WISH LIST – SEEING THE POLAR BEARS, WALRUSES, WHALES AND PUFFINS OF THE NORWEGIAN ARTIC!!!
We will be cruising on SEABOURN CRUISE LINE – THE LEADER IN EXPEDITION CRUISING TO THE ARCTIC AND ANTARCTIC, AS WELL AS ONE OF THE LEADERS IN LUXURY CRUISING ANYWHERE IN THE WORLD.
SEABOURN IS IN THE SAME BREATH FOR TOP LUXURY CRUISE LINES, AS SILVERSEA AND REGENT. THE LUXURIOUS AMENITIES ON SEABOURN ARE NUMEROUS AND EACH MOMENT YOU ARE ABOARD YOU WILL KNOWN WHY.
AND WHILE MANY LUXURY ARCTIC AND ANTARCTIC EXPEDITION CRUISES ON THE OTHER TOP LINES COST FIFTEEN OR EVEN TWENTY THOUSAND, THIS LUXURY ARCTIC EXPEDITION CRUISE OF THE ARCTIC ON SEABOURN IS YOURS FOR ONLY $9999…
AND THAT IS IN A BALCONY CABIN TOO!!!
AND THAT INCLUDES EVERYTHING
AN AMAZING 11 DAY CRUISE
DAILY EXPEDITION SHORE EXCURSIONS TO SEE INCREDIBLE NATIVE WILDLIFE ON OUR FIRST SIX DAYS IN THE ARCTIC AND DAILY SHORE EXCURSIONS IN FOUR ADDITIONAL PORTS IN NORWAY TO SEE ITS CULTURE, SCENIC GEMS AND MORE
ALL MEALS
ALL DRINKS
ALL WIFI
ALL GRATUITIES
ONE NIGHT PRE CRUISE HOTEL IN OSLO
FLIGHT FROM OSLO TO THE CRUISE EMBARK POINT.

RHINE RIVER CRUISE
with
AN ENTIRE SHIP OF JUST SOLO TRAVELERS

ALL WITH A FREE SINGLE SUPPLEMENT


CRUISE DATES July 24-31, 2024


Join us for a one of a kind cruise. A cruise where the entire ship is only solo travelers and every passengers gets his/her own cabin & all receive a
FREE SINGLE SUPPLEMENT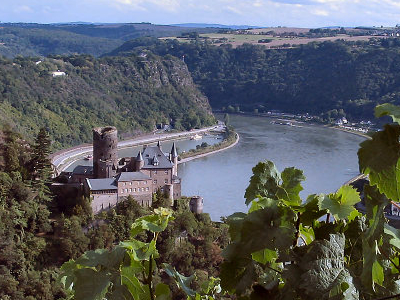 THE STUNNING RHINE GORGE WHICH WE WILL SAIL THROUGH FOR INCREDIBLE PHOTO OPPS AND MEMORIES OF A LIFETIME

Following our Sold Out July 2022 Rhine River Cruise for Only Solo Travelers with a Free Single Supplement, we are offering a repeat of the same sailing in July of 2023.

We are cruising the beautiful Rhine River. We will start are cruise in gorgeous Basel Switzerland.

Next we will visit Lucerne, the most beautiful and most popular city in Switzerland for admiring the stunning Swiss Alps in all their summer glory.

Next we head to the Bernese Oberland where we will enjoy an included train shore excursion to admire more incredible Swiss Alps vistas, only accessible by train.


Our cruise also visits ports in France and Germany, with included shore excursions, as well as a morning cruising through the stunning Rhine Gorge, with its dramatic cliffs, steep vineyards and other scenic wonders. The temperatures in our cruise ports along the Rhine River in late July average a perfect 78 degrees.

Cruise of the French, Italian and Spanish Riviera Coastal Villages
AUGUST 5-15, 2024
WITH OPTIONAL 2 NIGHT PRE CRUISE SIGHTSEEING PACKAGE
IN BARCELONA, SPAIN
Join us for a stunning panorama of chic villages and vistas of these three legendary Riviera coastlines along the French Riviera, featuring St. Tropez/Cannes, the Italian Riviera, featuring Portofino and the famed villages of the Cinque Terre and the Spanish Riviera, featuring Malaga, Granada and the scenic Andalusia coast.
We will also enjoy a day visiting the Rock of Gibraltar and a day visiting the Leaning Tower of Pisa and timeless Florence Italy, before our cruise ends in Rome.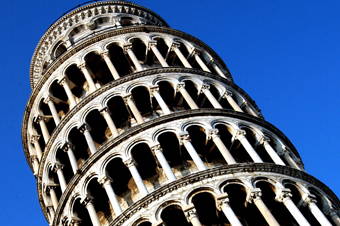 The incomparable Leaning Tower of Pisa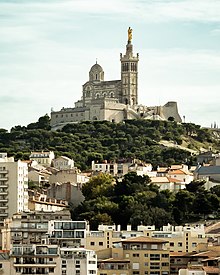 The awe inspiring hilltop basilica of Notre Dame De La Garde
OPTIONAL 2 NIGHT PRE CRUISE IN BARCELONA

Burgundy, the River Rhône & Provence River of France
Whole Ship Solo Travelers Cruise
ON THIS CRUISE, EVERY PERSON ON THE WHOLE SHIP IS TRAVELING SOLO AND EVERY PERSON GETS THEIR OWN SINGLE OCCUPANCY CABIN
– WITH NO SINGLE SUPPLEMENT!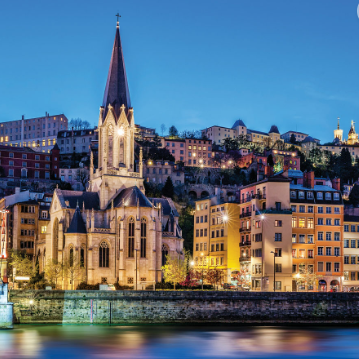 Lyon France, one of our ports visited on this enchanting Rhone River Cruise
Overview
From the lush slopes of the scenic wine lands to the sun-baked hills of Provence and the wild beauty of the Ardèche Gorges to the medieval splendor of Avignon, enjoy a fascinating cruise to one of the most picturesque corners of France.
We start in France's gastronomic capital and explore the beautiful Saone and Rhône rivers, the preferred route of traders and invaders alike since the dawn of recorded history. Everywhere there are reminders of the Romans and the greatest empire of the ancient world.
You will be staggered by the engineering genius of the staggering amphitheater at Arles and the huge aqueduct at the Pont du Gard. Avignon was the seat of the Papacy during medieval times, heralding a century of greatness crowned by the absorbing Papal Palace and its stunning renaissance art collection. Van Gogh created arguably his greatest works in Provence and all this is set in some of France's most stunning natural beauty – all waiting to be discovered on this wonderful cruise
ON THIS CRUISE, EVERY PERSON ON THE WHOLE SHIP IS TRAVELING SOLO AND EVERY PERSON GETS THEIR OWN SINGLE OCCUPANCY CABIN –
WITH NO SINGLE SUPPLEMENT!

CRUISE OF THE GREEK ISLANDS
PLUS ISTANBUL AND EPHESSUS TURKEY
SICILY, FLOREANCE ROME AND THE AMALFI COAST OF ITALY
AND MONACO/MONTE CARLO/FRENCH RIVIERA

Aug 31-SEPT. 10, 2024
WITH OPTIONAL 3 NIGHT PRE CRUISE IN ATHENS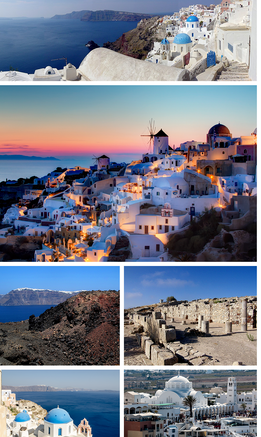 Views of Santorini, the island considered by many to offer the most
Beautiful views of any island in the world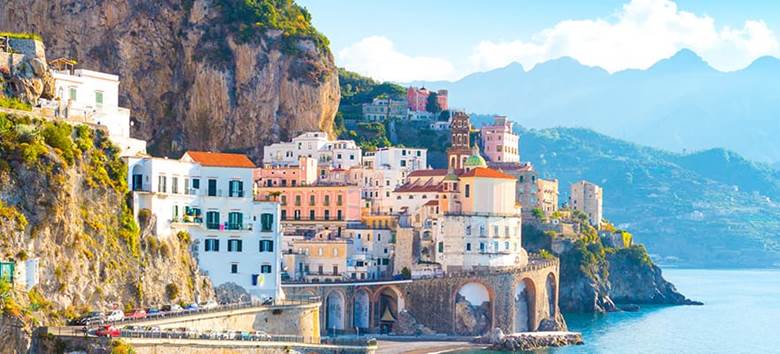 The stunning views along italy's amalfi coast
Get ready to live it up in the Mediterranean aboard NCL's brand new and most innovative ship, Norwegian Viva.

Discover Istanbul's colorful Topkapi Palace, & shopping at its bustling Grand Bazaar. Then stroll among Santorini's famed blue-domed roofs and before savoring some delicious local Greek cuisine while overlooking Santorini's famed caldera views. We will also go to the nearby Greek island of Mykonos and the nearby Turkish port of Kusadasi to visit the famed ancient civilization of Ephesus.

Next we will visit the stunning culture on the Italian island of Sicily, followed by a day to tour the amazing sites and stunning views of Italy's Amalfi Coast.
Nestled on the west coast of Tuscany, charming Livorno offers the opportunity to visit the timeless treasures of Florence with its chic boutiques, museums and its ample cafes awaiting your discovery as well as the awe inspiring Leaning Tower of Pisa.
Next we will enjoy a day on the French Riviera to see Palace that Princess Grace once called home in Monaco, as well as the famed casino of Monte Carlo, and the site of the annual film festival in Cannes.
Lastly, our cruise will end in the eternal city of Rome.
Our cruise will be on the brand new Norwegian Viva! The Viva has amazing new features including Infinity Pools overlooking the sea where you feel like you are gazing into the horizon.

PORTUGAL'S COASTAL ALGARVE
BEACH AND COASTAL WALKING TOUR
The beaches and coastline of Portugal's Algarve region on the west coast of the country are some of the most beautiful in the world and have become one of the most sought after destinations for anyone seeking to witness breathtaking and dramatic coastal scenery.
Go beyond the Algarve and explore the most pristine coastal trails in Portugal on this guided tour of coastal and beach walks, providing the most stunning vistas along Portugal's Algarve coastline.
Passing wild beaches, whitewashed villages and towering cliffs, the Rota Vicentina is one of the great coastal walking/hiking routes in Europe. Our tour operator has handpicked the very best walks from this extensive network of coastal trails, which span the tranquil Alentejo region and along the few remaining undeveloped shores of Portugal's stunningly beautiful Algarve.

Starting from the picturesque town of Vila Nova de Milfontes, we walk on quiet coastal trails admiring dramatic cliffs. We will access the beaches and best spots on the Algarve coastline and we will end in the town of Sagres, on the western edge of the dramatic Algarve.
We stay overnight in three different villages, each chosen to provide easy access to the stunning vistas along these walking trails. The refreshing coastal breeze and inviting landscape make walking in this remote corner of Europe truly reinvigorating.
Each day's walks are along coastal trails with little to no ascent (at most between 250 and 675 feet total daily ascent on any of our daily coastal walks), thus anyone in reasonable fitness shape can enjoy these guided walks and the stunning scenery that each walk will provide you.
September is a good time of year to visit the Algarve region for reliably dry, sunny weather, warm sea temperatures and pleasant ocean breezes, (minus the uncomfortable heat that characterize the earlier months of June-August.)
The average high temps. in this region in September are between 72-78 degrees, making it ideal for coastal walks, with those pleasant coastal breezes. September is also part of the dry season in this region (The wet season being Nov-Mar), so the walking conditions are reliably ideal in September.

Visiting Quito, Guayaquil and a cruise around the
Galapagos Islands aboard the M/V LEGEND
Trip dates October 12-19, 2024

Join us for a visit to one of the most amazing collection of islands in the world
THE GALAPAGOS ISLANDS are home to some of the most diverse and abundant wildlife in the world!
On these famed islands where Charles Darwin famously studied its incredible wildlife species, you will witness
Sea lions
Penguins
Reef tipped Sharks
Blue Footed Boobies (yes they really are called that) courting rituals
Red Footed boobies
Frigate birds courting each other in a unique manner
Swallow tailed gulls
Giant Tortoises
And an abundance of wild iguanas on the beaches and rock formations
Plus much more species of birds and other unique wildlife
You will also see breathtaking scenery!
AND YOU WILL EXPERIENCE THE MESMERIZING EFFECT OF STANDING ON THE EQUATOR – WITH A DEMONSTRATION OF THE EARTH'S UNIQUE GRAVITATIONAL PULL SHOWING HOW WATER TRULY DOES FLOW IN OPPOSITE DIRECTIONS ON OPPOSITE SIDES OF THE EQUATOR – SEE IT LIVE IN FRONT OF YOUR OWN EYES!!
Join us for a most unique cruise and touring combination trip.

EASTER ISLAND AND MAIN LAND CHILE - OCT 19 - 29, 2024
VISIT ONE OF THE MOST UNIQUE ISLANDS IN THE WORLD
PLUS THE SCINTILLATING SITES OF SANTIAGO
AND THE AMAZING ATACAMA REGION OF CHILE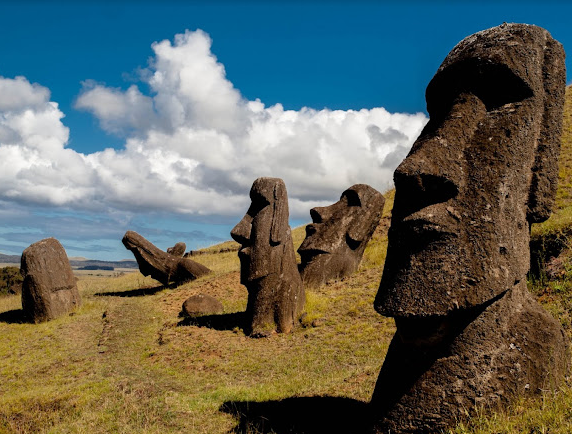 The Mysterious Moai Statues on Easter Island
Join us for a very unique tour.
Easter Island is home to some of the most rare and unique sites in the world. It is not visited by any cruise ship and is only reached by a flight from Santiago on the mainland of Chile.
Easter Island is home to over 1000 enormous stone statues called Moais. Some of the statues stand along the beaches, some are found lying or leaning, along hillsides while others are in a quarry and still more are found in other spots around the island. The statues are as large as 71 feet in height.
Moai statues are massive megaliths at Easter Island, and these are what this island is famous for. The moais were built in approximately 1400 - 1650 A.D. by the natives of this island who were also known as the Rapa Nui civilization
We will witness these statues and learn of their mysterious origins, as well as enjoy a tour of this scenic island and enjoy other fun activities including a beach picnic BBQ, a stargazing in one of the most star filled dark skies in the world, and a most compelling sunrise over the island
After our visit to Easter Island we will return to the mainland of Chile and be taken to another very unique destination, the Atacama region, home to one of the most unusual deserts in the world, as well as a salt water lake that has such a high salt concentration, you can actually float in it (It is often referred to as the "Dead Sea of the Western Hemisphere).
We will also visit Termas de Puritama.a unique hot springs consisting of seven natural pools, containing natural healing properties, said to provide calming effects to the body.
We also enjoy the sites of Santiago, one of the most beautiful cites in South America..

Cruise of Egypt (Pyramids & Valley of Kings/Luxor)

Jordan (Petra/Wadi Rum)
Israel, Oman, Dubai and Abu Dhabi
November 17th- December 4th, 2024
With Optional Two night Pre Cruise in Tel Aviv Israel

including a most unique opportunity to Float in the Dead Sea
And take the cable car to the top of Mt. Masada

The Great Pyramids The Temple of Karnak in the Valley of the Kings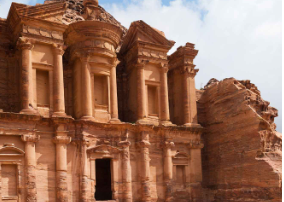 The awe inspiring Treasury Building of Petra built into the rocks
Join us for a most unique cruise and pre cruise opportunity.
We will enjoy two nights in Tel Aviv Israel with a full day excursion taking us to enjoy the one of a kind experience of floating in the Dead Sea, followed by a cable car ride to the top of Mount Masada.
Our cruise then begins in Haifa, just outside of Tel Aviv. Our cruise will visit the amazing sites of
THE HOLY CITY OF JERUSALEM
PETRA, in Jordan (With its amazing Treasury Building Carved into the mountains and also Made Famous by the climactic scene of the movie Indiana Jones and the Last Crusade
WADI RUM – The amazing desert in Jordan, with its towering sand dunes, cliffs and other-wordly landscapes, featured in several movies including most famously the film Lawrence of Arabia
Luxor and Karnak Temples in the spectacular Valley of the Kings of Egypt (from the port of Safaga Egypt)
The Great Pyramids of Egypt (from Port Said, Egypt)
A morning in the marvel that is the Suez Canal
A day and night to explore the city of excesses and riches - DUBAI
A day to explore its sister city – ABU DHABI

CHRISTMAS AND NEW YEAR'S CELEBRATION CRUISE
CHARMS OF THE MEKONG RIVER OF VIETNAM AND CAMBODIA
DEC. 23-30, 2024

WITH OPTIONAL 6 NIGHTS POST CRUISE PACKAGE VISITING
THE STUNNING BEAUTY OF HALONG BAY VIETNAM
THE INCREDIBLE TEMPLES OF ANKUR WAT Cambodia
AND A FESTIVE NEW YEAR'S EVE CELEBRATION IN SIEM REAP CAMBODIA
FEATURING BOTH A DINNER/LOCAL DANCE SHOW
FOLLOWED BY AN OUTDOOR PARTY CELEBRATION WITH DJ MUSIC AND MASSIVE MIDNIGHT BALLOONs DROP
AND OPTIONAL 2 NIGHT PRE CRUISE IN HO CHI MINH CITY VIETNAM
RECEIVE $1100 OFF the Pre/Post cruise combo, while promotion lasts- IN ANY CATEGORY in a DOUBLE OCCUPANCY CABIN (Either with your own friend or let us assign you a roommate of the same gender)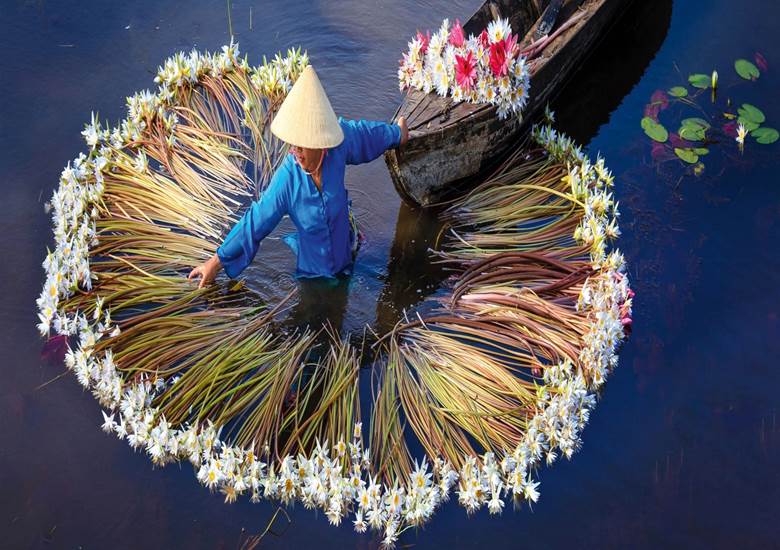 A local fisherman in native attire with his personal canoe
Two lively cities, Ho Chi Minh City and Hanoi, provide the perfect start and end to your incredible journey. Cruise along the Mekong, visiting rural villages, historic pagodas, local markets and a Buddhist monastery where you'll witness a special blessing by monks.

Indulge your inner adventurer in Siem Reap, exploring the grand temples of the UNESCO-designated Angkor Archeological Park, including Banteay Srei, Angkor Thom, the Terrace of the Elephants, the pyramid temple of Bayon, Ta Prohm—the vine-covered "jungle temple"—AND THE HIGHLIGHT OF THE COMPLEX, THE INCREDIBLE Angkor Wat,
THEN Conclude your journey in THE HISTORIC CITY OF Hanoi, along with an overnight sojourn on board an elegantly appointed ship in the UNESCO-designated Ha Long Ba, VIEWING ITS STUNNING SCENERY OF LIMESTOME ROCK FORMATIONS, MAJESTIC CLIFFS AND CAVES.


ALL TRIPS CRUISES LAND TOURS WEEKEND TRIPS RESERVATIONS
PAYMENTS eMAILING LIST REFERENCES GALLERY CONTACT US