CRUISE THE TREASURES AND CULTURAL WONDERS
OF JAPAN AND TAIWAN

February 29th (Leap Day) – March 11, 2024

WITH DEEPLY DISCOUNTED AIR THROUGH NCL.

(ASK US FOR AIR RATES TO SAVE YOU $$$)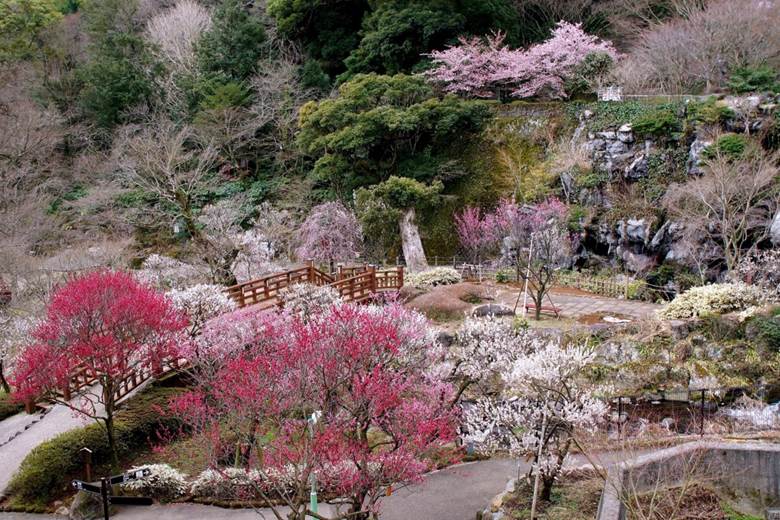 Join us on an immersive Asian cultural cruise of Japan and Taiwan. Start your time in Japan by visiting our first port of call on the remote island of Ishigaki, surrounded by lush mountains, beautiful beaches and coral reefs. Try something new and delicious during your two days in Osaka as you tour historical sites, amazing temples and tranquil gardens. Then pick up the pace a little and enjoy the hustle and bustle of Nagoya, where you can explore the bustling entertainment district, museums and a castle. With 9 stops in Japan, you'll get an in-depth experience of the country, its culture, history and incredible site-seeing experiences, from coastal towns to big cities and with two cities in Taiwan, you will also get a nice taste of this culturally diverse island nation.
The plum is associated with the start of spring, because plum blossoms are some of the first blossoms to open during the year. In most areas of Japan, including Tokyo, they typically flower in February and March. The five-petaled plum blossom is the national flower of the Republic of China in Taiwan. The blooming of the Plum Blossoms in both countries is a beautiful experience to behold.
Plum blossoms (Ume in Japanese) start to bloom earlier than their related and very similar looking cousin flowers the cherry blossoms ( sakura) do. The plum blossom season in Japan is generally from mid-February until the end of March but can differ from region to region. Because they blossom earlier than sakura, for many people this is the mark of the arrival of spring and warmer weather
Unlike the Cherry Blossoms which generally do not have much of an aroma, The Plum Blossoms have a very sweet and very vibrant aroma.

Our cruise will visit these two nations at the peak of the Plum Blossom flowers blooming.
Vacationing during the plum season is a great way to avoid the big crowds and offers a great opportunity to enjoy the early part of the spring season in Japan in a unique way.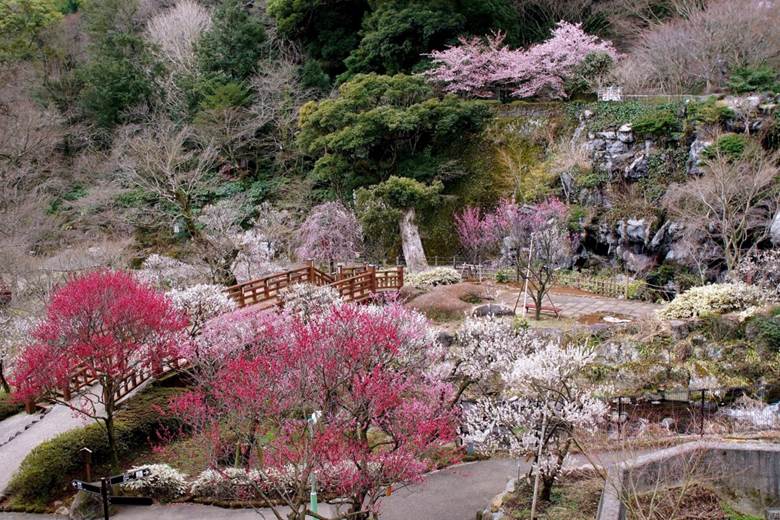 CRUISE ITINERARY

FEB. 29TH 2024 - ARRIVE IN TAIPAI TAIWAN.

ASK US FOR AIR RATES FROM NORWEGIAN CRUISE LINE TO SAVE YOU $$$). AND IF YOU WISH TO ADD ONE OR TWO NIGHTS PRE CRUISE IN THE EMBARKATION PORT OF TAIPEI THROUGH NCL WITH INCLUDED TRANSPORT FROM THEIR HOTEL TO THE SHIP, ASK US ABOUT THIS OPPORTUNITY.
The capital of this fascinating island, once known as Formosa ("beautiful island" in Portuguese), has a rich aboriginal, colonial and political history. Snap a selfie at the ornate, dragon-adorned Mengjia Longshang Temple or photograph the changing of the guard at Chiang Kai-Shek Memorial Hall, a must-see site. Experience 360-degree views of the city from the 91st floor observation deck of Taipei 101. Selfies and panoramic pics done, head off to shop for Taiwanese lacquerware, silk and fine art.
We will have a group orientation onboard this evening and then the first of our nightly group dinners.
March 1st - Hualien, Taiwan 7am -5pm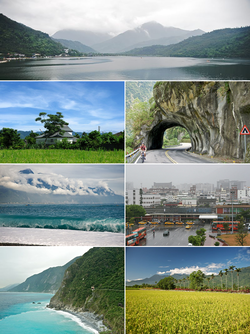 The gateway to the east coast of Taiwan, Hualien is a bustling city full of good food, majestic architecture and beautiful green spaces. Tour temples both old and new, stroll through the city center, or get a taste of Taiwan at one of many restaurants or markets. If you're looking for natural beauty, you'll find it just up the coast. Visit Taroko National Park, where the Liwu River carved a scenic gorge with hills rising up on either side.
Some of the excursions available in this port:
ABORIGINAL HOMELANDS
Interact with the Amis aboriginal people at a school that teaches their traditional ways and at a freshwater wetlands where they have long dwelled. You will become immersed in the Amis culture at the Hunter School, where you can learn to make an indigenous dish of rice stuffed into a bamboo stalk, shoot handmade arrows from an Amis-style bow and watch a method of sustainable fishing known as Palakaw that the aboriginals invented.
AMAZING TAROKO NATIONAL PARK
Hike two trails that wind through the mountainous Taroko National Park, an experience that will reveal the natural beauty in all its glory. The scenery couldn't be more spectacular as roaring cascades, deep gorges and sheer rocky cliffs are abundant. The views will be awe-inspiring while driving through the park and even more memorable up-close during the hikes
HIGHLIGHT TAROKO GORGE
Explore the natural wonders in the Taroko National Park, which is named for the deep and precipitous Taroko Gorge that the Liwu River has carved over eons through a white marble mountain. After entering the park through a colorful arched gate, you can't help but be in awe of the dramatic canyons, thundering waterfalls, winding tunnels and near-vertical cliffs.
GLIMPSE OF HUALIEN
Visit two traditional Buddhist temples and several unexpected attractions that reveal much about Hualien's modern culture. Gang Tian is the city's largest temple and is dedicated to Matsu, the benevolent goddess of the sea.
March 2nd - Ishigaki, Japan 8am-5pm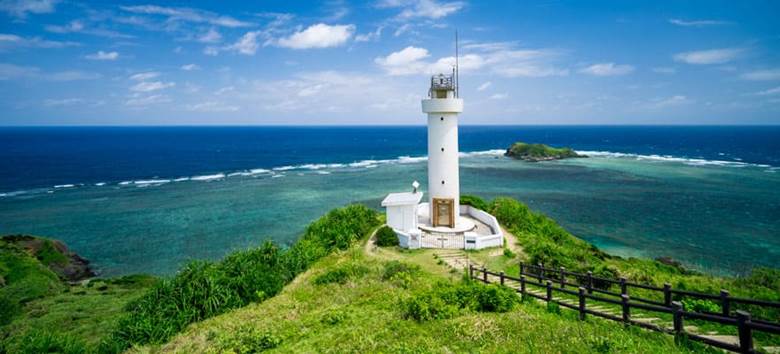 Discover this remote and picturesque island's lush mountains, beautiful beaches and magnificent coral reef from island viewpoints. See the native palm forest and the lavishly decorated Chinese tomb. Journey to isolated Irimote to trek through the island's dense jungles and mangroves or enjoy fantastic snorkeling amid beautiful coral reefs. Back in Ishigaki, search for local textiles, pottery, crafts and black pearls, and enjoy local meat-centered specialties in the town's restaurants.

Some of the excursions available in this port:

Highlights of Ishigaki
Enjoy an introductory tour of the island that reveals some of the most captivating attractions underwater, underground and in a re-created village of traditional houses
Panoramic Ishigaki
Discover the acclaimed natural beauty of Ishigaki at two of its most panoramic destinations: hilltop Tamatorizaki and pristine Kabira Bay.
Scenic Drive & Leisure
Admire the natural beauty of Ishigaki at picture-perfect Kabira Bay and then enjoy free time at a popular shopping mall in town, for an entirely different perspective of the island.
March 3rd - Naha, Okinawa, Japan 7am-5:30pm
Enjoy the scenic countryside, WWII memorials, magnificent limestone caves and a reconstructed Ryukyu village where the island's heritage and crafts are on display. Take home exquisite Bingata fabric, handmade paper, colorful tsuboya-yaki pottery and other craft items. You'll also find foods to suit any palate, but traditional Okinawan cuisine blends influences from Chinese and Southeast Asian cuisines.

Some of the excursions available in this port
Naha & Ryukyu Folk Village
Discover the sights of Naha, modern and traditional; and Ryuku Folk Village, for some insight into life in times past.
Naha Highlights & Leisure
Explore the city of Naha, the capital and largest city of Okinawa Prefecture, and former capital of the Ryukyu kings.
Battle of Okinawa

Visit Okinawa's historic battlefield sites and monuments dedicated to the Battle of Okinawa in this touching and historical tour.

March 4th - Naze (Oshima Island), Japan 7am-3pm
The largest in the Satsunan Islands, Amami Oshima is known for its numerous white-sand beaches, pristine warm waters and its celebrated Oshima Tsumugi silk, which has been used for centuries to make Japan's famous kimonos. Discover local culture and traditions while exploring Amami City (also called Naze) and sample delicious cuisine. Then venture outside of town and recline beachside for some relaxation. From enjoying water sports like fishing, snorkeling and surfing to heading inland to explore the dense jungle, there's an outdoor activity for everyone to enjoy.

Some of the excursions available in this port

Amami Oshima Highlights
Settle in for a panoramic driving tour around the island, stopping along the way at attractions that highlight Amami's extraordinary natural beauty.
Southern Amami Island
Marvel at Amami's natural beauty from vantage points that offer unique perspectives of the landscape and seascape. Coral reefs teeming with marine life surround much of the island, and you will observe the underwater wonders from the comfort of a semi-submersible vessel with a glass bottom.
March 5th - Kochi, Japan 12pm-8pm
Engage with locals and indulge in local flavors in this welcoming city, known for its famed dish Katsuo no tataki (a type of tuna Tataki). The city center was initially settled in 1601 as a town surrounding Kochi Castle, which is now one of the region's principal attractions. Delve into times gone by as you stroll along the famed, red Harimaya-bashi – the basis for an old local folklore song. Discover the lovely Katsurahama beach area, where the Sakamoto Ryoma Memorial overlooks the sea and honors this legendary Japanese peace negotiator.
Some of the Shore Excursions offered in this port
Beautiful Temple & Gardens

A short drive takes you to the city, across the Shimoda River and up to Mt.Godaisan, where you'll visit two of Kochi's beautiful landmarks overlooking the city.
Japanese Paper Making Experience
Washi paper was first made in Japan and is used in many traditional arts due to its beauty and durability. Today, you'll discover the art of Washi paper making at a craft village surrounded by the rich natural setting of the Niyodo River.
Ryugado Caves
Discover nature's creative ability to carve into limestone during your visit to Ryugado Caves
March 6th - Himeji, Japan 10am-5:30pm
Himeji was founded as a castle town in the 14th century. Through the centuries the castle went through several major renovations and expansions under different rulers. Today, Himeji Castle still sits upon the hillside and is the main attraction for visitors to the area. With approximately half a million residents, the city offers a wide range of dining and shopping opportunities to enjoy as you explore the castle, shrines and temples.
Some of the shore excursions available in this port
Himeji Castle & Kokoen Garden

Browse two vastly different Himeji icons; one a centuries-old castle, the other a magnificent garden planted just a few decades ago. Himeji developed as a castle town when a fortress was built there in the 14th century
Highlights of Himeji
Visit attractions that best represent the character of Himeji and come away with an excellent understanding of the culture.
Architecture & Sake Museum of Kobe
Gain an appreciation for the craftsmanship behind some of Kobe's finest architecture and for the production of sake by browsing two unusual museums
Mar. 7 & 8 - Kyoto /Osaka, Japan 7AM Thurs. until 6pm Fri.
Cradled by rolling hills on three sides, Kyoto is considered the historical and cultural epicenter of the country. The city was Japan's capital for more than 1,000 years (794 – 1868) and approximately 1,600 Buddhist temples and more than 400 Shintō shrines are peppered throughout the city. From numerous historic sites and tranquil gardens to delicious local cuisine and boutique shopping, Kyoto offers you a window into the heart of Japan's traditions and culture.
Some of the shore excursions available in this port

We are in this port for two full days, so you can enjoy an excursion on both days. You may wish to enjoy the first day taking an excursion to see Kyoto and then enjoy the other day on an excursion to see Osaka.
Traditional Kyoto
Discover the gracious spirit of Old Japan on this full-day tour to three of Kyoto's most alluring sites.
Nara & Osaka Discovery
Enjoy the unrivaled charm of Nara and Osaka, two of Japan's most historic cities, on this full-day tour.
Highlights of Kyoto
Explore two of Kyoto's marquee attractions: the impressive Golden Pavilion and formidable Nijo Castle, a quintessential example of Momoyama architecture, which flourished 400 years ago.
Sumiyoshi Taisha Shrine
Explore the most important Shinto Shrine in Osaka on this scenic and memorable visit to the Sumiyoshi Taisha Shrine.
Highlights of Osaka

Osaka's glorious past is yours to discover during this tour of some of the ancient city's most historic and beautiful sites.

March 9 - Nagoya, Japan 9am-5pm
Japan's fourth largest city by population, Nagoya, is a center of modern commerce, with Toyota, Noritake china and a Legoland theme park calling this capital home. Tour the Toyota Exhibit Hall, experience Noritake Gardens and sit amongst the stars in the planetarium at the Science Museum. Nagoya Castle, deemed a National Treasure, is a must-see, as is exploring their entertainment district, Sakae. This busy hub is where you'll find Nagoya TV Tower, the city's symbol, and Oasis 21, a multi-level public park with a futuristic water theme.
Some of the shore excursions offered in this port
Best of Nagoya
Gain a cultural and historical understanding of Nagoya by visiting attractions that reveal how the area has changed over the centuries.

Nagoya Castle & Osu Kannon Temple
Visit Nagoya's iconic namesake castle and an ornate temple dedicated to Kannon, the goddess of mercy
Tokugawa Art Museum & Garden
Explore a Shinto shrine that became a great spiritual center and an art museum where nearly three centuries of treasures are beautifully displayed.
March 10 - Mount Fuji (Shimizu), Japan 7am-5pm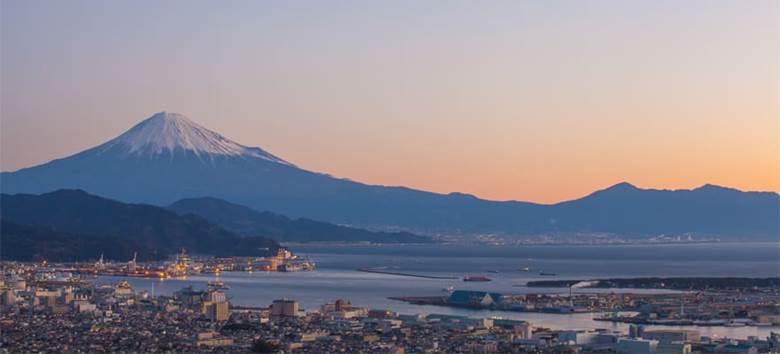 In the shadow of Mount Fuji, Shimizu is one of the most beautiful ports in Japan. Walk through the pine groves of Miho, home to a 650-year-old Japanese black pine, or enjoy spectacular views of Mount Fuji from the lush, forested hill of Nihondaira. Take in the seascapes on a bay cruise, or learn of undersea delights at Japan's first sushi museum, and get a glimpse at feudal life in Japan in 200 BC at the archaeological site of Toro. Shop for traditional Japanese wooden handcrafts and fabrics unique to the region, and sample some yokan, a sweet jellied confection.
Some of the shore excursions offered in this port
Mt. Fuji Views, Tea Ceremony & Art Museum
Delve into Japanese culture by visiting an art museum, enjoying a ritualistic tea ceremony and admiring one of the most spectacular views of sacred Mount Fuji.
Castle Park, Shrine, & Mt. Fuji Views
Explore a park built around a nearly 400-year-old castle, an unusual shrine complex and a coastal pine grove that offers a stunning view of Mount Fuji
Kunozan Toshogu Shrine & Mt. Fuji Views
Explore a park built around a nearly 400-year-old castle, an unusual shrine complex and a coastal pine grove that offers a stunning view of Mount Fuji
March 11th, 2024 - Tokyo, Japan - - Disembark
Once a sleepy fishing village, Tokyo is now one of Japan's largest ports. Ancient traditions and historic sites blend into modern culture, crafting a city unlike anywhere else. Walk among both neon-glowing skyscrapers and regal temples. Browse stores showcasing the latest advances in technology or retreat to one of the tranquil gardens surrounding the Imperial Palace.. This cosmopolitan hub offers a vast selection of attractions and activities and a wealth of culturally and historic sites. Whether this is your first or fifth visit to the city, Tokyo will captivate your imagination.
For passengers with late afternoon or evening flights, NCL offers half and full day tours of Tokyo, which end at either of Tokyo's two international airports for your flight home. They even take care of your luggage while you are on the tour of Tokyo and they give your bags to you, upon your arrival at the airport.
CRUISE PRICING:
Ocean view cabin - in double occupancy with either a roommate of the same gender assigned by our agency or with you bringing your own friend as your roommate: $1999 plus tax of $248 per person

Ocean view with Balcony cabin : Add only $750 per person to the double occupancy ocean view cabin price, making the balcony cabin only $2749 plus tax of $248 per person with either a roommate of the same gender assigned or with your own friend as your roommate.
OPTIONAL SINGLE OCCUPANCY SUPPLEMENT:

If you do not wish to be assigned a roommate of the same gender and you do not have a friend to travel with, you can book single occupancy and have the privacy of your own cabin for the following single cabin supplement:
Ocean view cabin: Add $1888 single supplement to the $1999, making it $3887 plus tax of $249
Balcony cabin: Add $2678 single supplement to the $2749, making it $5427 plus tax of $249
All passengers in all cabin categories will receive a bonus of $25 per person per port off their booking all NCL shore excursions ($50 per person per port discount for single occupancy passengers)

All passengers in all cabin categories will also receive 150 free WiFi minutes (300 free minutes in single occupancy)
All passengers will also get a choice of two additional perks:
Perks package A

NCL's Classic drinks package which allows you unlimited drinks of beer, wine, and liquor of $15 or less for the entire cruise for the discount drinks package price of $232.
And
NCL's Specialty Restaurant package which gives you 2 specialty restaurant visits for only $18
OR
PERKS PACKAGE B
$100 SHIPBOARD CREDIT TO USE TOWARD ANYTHING YOU BUY ON THE SHIP
And
10 Free photos of you taken by the ship's professional photographers
ASK US ABOUT NCL'S DEEPLY DISCOUNTED AIR RATES TO SAVE YOU BIG $$$
DEPOSITS AND BALANCE PAYMENTS
NCL ONLY REQUIRES A DEPOSIT OF $125 PER PERSON TO BOOK YOUR SPACE ON THIS CRUISE
THE BALANCE PAYMENT IS NOT DUE UNTIL Oct 12th, 2023.
Note: if you ask us to assign you a roommate, a 2nd deposit of $850 will be due on JULY 20TH (This will be waived for anyone who has travelled with our groups 3 or more times)
CANCEL POLICY FOR THIS GROUP TRIP
Anyone canceling by FRIDAY JULY 28TH will receive a full refund of their deposit. Anyone cancelling after FRIDAY JULY 28TH will lose their deposit (s) unless replaced by either our office or REPLACED by your own actions.