CRUISE OF THE GREEK ISLANDS
PLUS ISTANBUL AND EPHESSUS TURKEY
SICILY, FLOREANCE ROME AND THE AMALFI COAST OF ITALY
AND MONACO/MONTE CARLO/FRENCH RIVIERA

Aug 31-SEPT. 10, 2024
WITH OPTIONAL 3 NIGHT PRE CRUISE IN ATHENS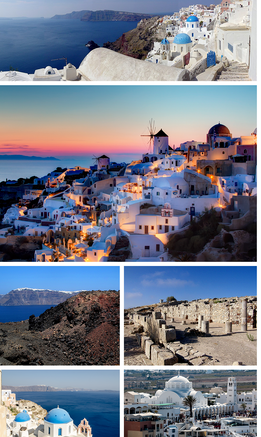 Views of Santorini, the island considered by many to offer the most
Beautiful views of any island in the world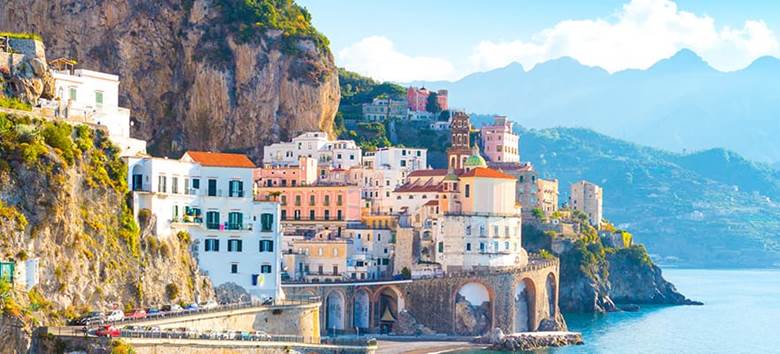 The stunning views along italy's amalfi coast
Get ready to live it up in the Mediterranean aboard NCL's brand new and most innovative ship, Norwegian Viva.

Discover Istanbul's colorful Topkapi Palace, & shopping at its bustling Grand Bazaar. Then stroll among Santorini's famed blue-domed roofs and before savoring some delicious local Greek cuisine while overlooking Santorini's famed caldera views. We will also go to the nearby Greek island of Mykonos and the nearby Turkish port of Kusadasi to visit the famed ancient civilization of Ephesus.

Next we will visit the stunning culture on the Italian island of Sicily, followed by a day to tour the amazing sites and stunning views of Italy's Amalfi Coast.
Nestled on the west coast of Tuscany, charming Livorno offers the opportunity to visit the timeless treasures of Florence with its chic boutiques, museums and its ample cafes awaiting your discovery as well as the awe inspiring Leaning Tower of Pisa.
Next we will enjoy a day on the French Riviera to see Palace that Princess Grace once called home in Monaco, as well as the famed casino of Monte Carlo, and the site of the annual film festival in Cannes.
Lastly, our cruise will end in the eternal city of Rome.
Our cruise will be on the brand new Norwegian Viva! The Viva has amazing new features including Infinity Pools overlooking the sea where you feel like you are gazing into the horizon.
DAILY ITINERARY
OPTIONAL 3 NIGHT PRE CRUISE IN ATHENS

Wed. AUG 28TH

Arrive in Athens Greece on your own flight arrangement and transfer to our hotel the Athens Utopia Hotel. Our hotel is located in the most ideal spot in Athens, a short walk from the Plaka district with its lively nightlife and Greek restaurants, as well as a short walk from Syntagma Square with its chic shops and daily Changing of the Guard.

The rest of the day is at leisure to relax. This evening we will have a group orientation at our hotel.
Thurs. AUG 29th
This morning we will enjoy a city tour of Athens featuring a visit to its famed Parthenon, situated atop the Acropolis hilltop.
This afternoon/evening is at your leisure. You may wish to take our optional afternoon tour to see the sunset over the Temple of Poseidon, or you may wish to take the afternoon to enjoy the chic shops which are a short walk from our hotel, or maybe visit the new Museum of the Parthenon.
Athens (Piraeus), Greece
This is the cradle of civilization, the oldest city in Europe. Not only is this city home to the Acropolis and some of the most important architectural structures and archaeological finds in the Western world, It is also a very modern city, an urban amalgam of extraordinary art, culture, cuisine and shopping.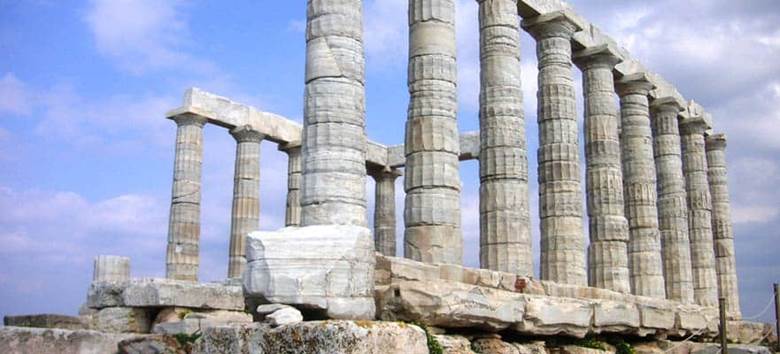 Friday AUG 30th

Today we will enjoy a full day site-seeing cruise visiting three islands close to Athens.
Sat. Aug. 31, 2024
For those on the three night pre cruise program, we will be picked up at our hotel and taken to our cruise ship.
For those who chose to skip the three night pre cruise stay in Athens, you will arrive today on your own flight arrangement. NCL offers continuous shuttle busses from the airport to their cruise ship today for a small cost (around $40 per person for the approx. 45 minute transport from airport to ship)
Our ship sails at 5pm this evening and all passengers must be onboard no later than 4pm, so you should plan your flight to arrive by noon today.
This evening we will have a group orientation onboard our ship.
Group dinners – we will have group dinners each night in one of the two main dining rooms on the ship. This is your chance to socialize each evening with everyone in our group.
Our ship
THE BRAND NEW NORWEGIAN VIVA
Welcome aboard the all-new Norwegian Viva, the next stunning ship in the brand-new Prima Class, designed for you to live life to the fullest.
Explore the greater wide open aboard the most spacious new cruise ship at sea with the most outdoor deck space so you can get up close and personal with the ocean.
Experiences Beyond Expectation
Dip into the horizon in the infinity pools, zoom around our three-story race track and discover new and exciting experiences for everyone from bow to stern.
Never have to wait a second for that second round – or anything else. With the highest staff-to-guest levels of any new ship, you'll always feel prioritized and pampered.

A glass walkway offers views of the ocean beneath your feet, as well as panoramic ocean vistas all around you.

Gaze into the horizon while relaxing in the Infinity pools along Infinity Beach aboard the brand new Norwegian Viva!

Socialize with new friends over drinks at Indulge outdoor lounge onboard the brand new Norwegian Viva

Enjoy night time drinks and views with the glow of a soft fire at the Indulge Fire pit.
Sun. Sept. 1st
Kusadasi, Turkey 6:30am-12:30pm
Take a journey into the past in richly historic Ephesus. Once an ancient Greek city, Kusadasi was known for the famed Temple of Artemis, one of the Seven Wonders of the Ancient World. Built, destroyed, and rebuilt again through several notably historical periods, Ephesus boasts abounding ruins and archaeological excavation sites. View what remains of the Roman Library of Celsus, the Gate of Augustus, the Tomb of John the Apostle, and the Basilica of St. John, among several other ancient remnants.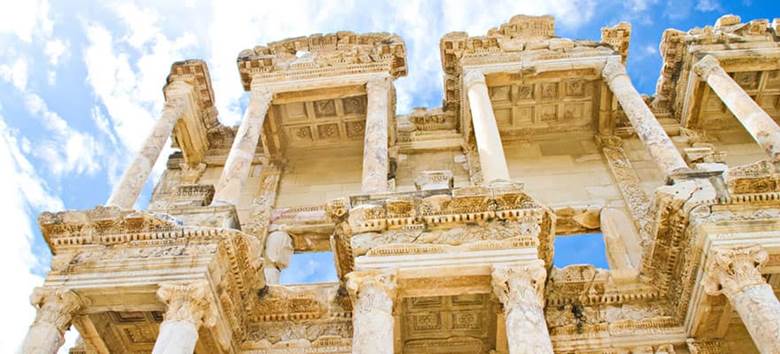 Ruins at the famed ancient civilization of Ephesus which you can visit today on a shore excursion offered by our cruise ship.
Mon. Sept. 2nd
Istanbul, Turkey 9am-6pm
There's a new aura of excitement in Istanbul these days, as this center of the Ottoman empire has become one the world's focal points for art, fashion, haute cuisine and nightlife. Of course there's always an abundance of ancient monuments and grand mosques with stunning frescoes to see here, like the Hagia Sophia and Blue Mosque. Head to any park and you'll see why tulips have long been the symbol of this city.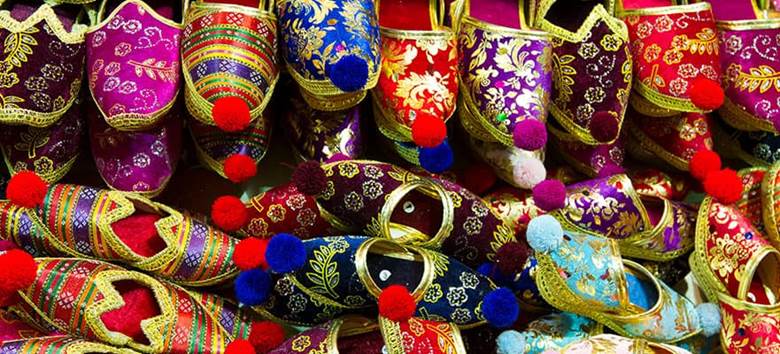 The Grand Bazaar in Istanbul offers a myriad of shopping opportunities for every kind of souvenir item
featuring hundreds of vendors in a series of connecting outdoor walkways.
Tuesday Sept. 3rd
Mykonos, Greece 1:30pm -10pm
Mykonos is a classic Greek Island with whitewashed houses, blue-domed churches and windmills. Add a reputation for beautiful beaches and you'll understand why Mykonos is the most popular island in the Cyclades. Explore the island in a 4 x 4 or take a ferry to the tiny island of Delos.!


The famed blue and white windmills on the Greek island of Mykonos
Wed. Sept. 4th
Santorini, Greece 8AM-10PM
Whitewashed villages clinging to the sides of the sea cliffs have made the volcanic island of Santorini one of the most widely photographed places in the world.

The island's charm and subtle mystery have even made it a target of speculation as the location of the lost city of Atlantis.
Here you can stroll through the village of Thira, have a drink or a bite at cafes with breathtaking views of the cliffs and the sea below. You can also shop for clothes and other souvenirs in colorful walkways, many themselves also having stunning views.

Of course, shore excursions around the island or to the ruins of Akrotiri, which many believe to be the ruins of the lost city of Atlantis are also popular here.

And because our cruise ship remains here until 10pm, you can enjoy the sun setting over those cliffs, from the sun deck of our ship, as she sails away to our next port.

Views of Santorini, the island considered by many to offer the most beautiful views of any island in the world.
Thurs. Sept. 5th - DAY AT SEA
OMG – THE BRAND NEW VIVIA HAS SO MUCH TO OFFER AND SO MUCH TO DO ON A DAY AT SEA.
Multiple pools which line the edges of the ship make for that true "Infinity feeling" that you are gazing into the horizon. Jacuzzis are also plentiful, as are the numerous sun loungers to enjoy the also plentiful sunshine!

One of the Infinity pools on the new NCL VIVA
And when you are ready for some time away from the sun, the NCL Viva has many options indoors for you with planned activities you can participate in throughout the day, if you so desire. We will also have a team trivia opportunity for our group to enjoy socializing with each other.
Fri. SEPT. 6th
Messina (Sicily), Italy 7am-6pm
The third largest city on the island of Sicily, Messina welcomes cruise ship visitors with its lovely harbor, extraordinary architecture and wonderful food. Stroll through Messina's Piazza Cairoli taking in magnificent fountains and cathedrals, or sip Marsala wine at a sidewalk cafe. Savor sites from the famed movie "The Godfather" and pick up a momento form the movie if you wish.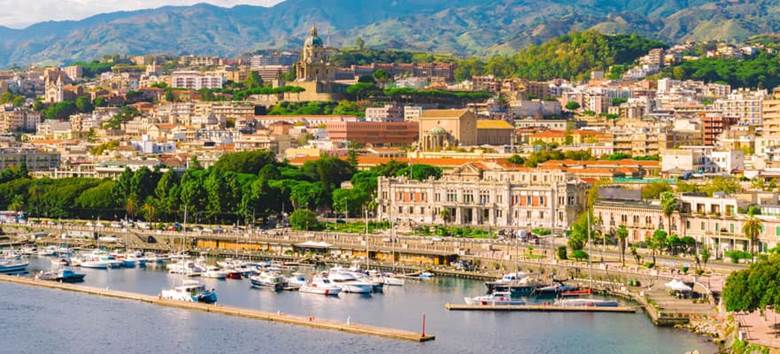 Delightful Messina Sicily
Sat. SEPT. 7TH
Naples, Italy 6:30am-4:30pm
Cruise to Naples, located on Italy's stunning Amalfi coast, a city rich in history. A tour around Naples' grand piazzas, cathedrals and castles in the old center will take you back centuries. Take an optional excursion to see the ruins of Pompeii, or to explore the island of Capri, or just a scenic drive along the Amalfi coast with its mesmerizing views!

The mesmerizing views along the Amalfi Coast of Italy
Sun. Sept. 8th
Florence/Pisa (Livorno), Italy 9am-8:30pm
How lucky to visit the Tuscan region, Florence & Pisa, resplendent in art and history. What's even more fortunate is that all the main attractions in Florence are centrally located for the perfect walking tour. See Santa Croce, Piazza del Duomo and Michelangelo's David. Take a shore excursion to visit Florence, or the Leaning Tower of Pisa, or an excursion to visit Both!!

Enjoy a visit to see the famed Leaning Tower of Pisa
Mon. Sept. 9th.
Nice/Monaco (Villefranche), France
At the foot of the Alps is the jewel of the French Riviera. Luxuriate on long sandy beaches and terrace cafes. Stroll along the Promenade des Anglais of Nice France, or visit Cannes to see the site of the annual Cannes Film Fest. Visit the palace that Princess Grace once called home in Monaco and while you are there, which the daily pageantry of the Changing of the Guard .
If you feel lucky, test your luck at the famous casino of Monte Carlo
Tuesday Sept. 10th

Rome (Civitavecchia), Italy Disembark ship
Endless adventures await in Rome. With two and a half thousand years of history, art and culture, it is no wonder Rome is one of the most visited cities on the planet. Gaze at the masterpieces of the Vatican or walk into the past with visits to ancient relics, historic monuments and legendary museums. Or people-watch while sipping on an espresso in a quaint cafe.
If you have a late afternoon or evening flight, the cruise line offers Rome city sightseeing tours which end at the Rome airport and include transport of your bags.
OR YOU CAN ALSO BOOK OUR SEPT. 10-20 CRUISE ON THE SAME SHIP, GOING FROM ROME TO LISBON PORTUGAL, WITH VISITS TO BARCELONA SPAIN, SEVILLE SPAIN, MOTRIL SPAIN, THE LIVELY ISLANDS OF IBIZA AND MALLORCA SPAIN, THE FASCINATING ISLAND OF GIBRALTAR TO SEE AND TAKE THE CABLE CAR TO THE TOP OF THE FAMED ROCK OF GIBRALTER, PLUS ANOTHER DAY VISITING LIVORNO ITALY (MORE TIME TO EXPLORE FLORENCE) AND ANOTHER DAY IN NICE FRANCE (MORE TIME TO EXPLORE THE MANY AMAZING VILLAGES AND BEACHES OF THE FRENCH RIVIERA)
Group dinners – we will have group dinners each night in one of the two main dining rooms on the ship. This is your chance to socialize each evening with everyone in our group.
SHORE EXCURSIONS

Each port we visit brings you many choices of optional excursions, professionally run by the cruise line. Each passenger booked in our group will get $25 off their choice of NCL excursion in each port (or $50 off for single occupancy booked passengers).

You can book your choice of shore excursions on NCL's site or via their dedicated shore excursion reps over the phone, if you wish, you can book them once you are on the ship with the help from their dedicated team of excursion reps.

Your trip escort from S.C.A.T. will be on one of the excursions in each port and will email you his list of those excursions

NCL PERKS
ALL PASSENGERS WILL ALSO RECEIVE 150 FREE WIFI MINUTES PER PERSON
PASSENGERS IN OCEAN VIEW OR BALCONY CABINS WILL ALSO RECEIVE THEIR CHOICE OF EITHER ONE OF TWO PERKS PACKAGES
PERKS PACKAGE A

RECEIVE A DEEP DISCOUNT ON NCL'S CLASSIC DRINKS PACKAGE, RECEIVING UNLIMITED DRINKS OF $15 OR LESS FOR ONLY $235

AND

RECEIVE 2 SPECIALTY RESTAURANT DINNERS IN ANY OF THE SHIP'S FOUR SPECIALTY RESTAURANTS - ITALIAN, FRENCH, BRAZILIAN AND A CLASSIC STEAKHOUSE
(plus the above listed shore ex. and Wi-Fi perks)
OR IF YOU ARE NOT MUCH OF A DRINKER, CHOOSE PERKS PACKAGE B AND RECEIVE
$50 PER PERSON SHIP BOARD CREDIT ($100 PER PERSON IF BOOKED IN SINGLE OCCUPANCY)
AND 10 FREE PHOTOS OF YOURSELF FROM THE SHIP'S PHOTO STAFF, TAKEN IN THE PORTS OR ON THE SHIP.
(plus the above listed shore ex. and Wi-Fi perks)
PRICING AND PAYMENTS
The price for the 10 day cruise August 31-Sept. 10, 2024 on the brand new ship Norwegian Viva is:
If you choose to book in an inside cabin with a roommate to be assigned by our office or with your own friend: $2275 plus tax of $224 = $2498 per person
Or if you wish to upgrade to a cabin with a private Balcony to relax on and enjoy the view of the clear blue water and the sea breezes, just add only $700 per person , making your total only $2975 plus tax
SINGLE OCCUPANCY – if you wish the privacy of your own cabin, you have three options. You can book a traditional inside or balcony cabin and pay the single supplement or, you can book one of the smaller sized Studio cabins, which are designed specifically for single occupancy.
Traditional Inside cabins range in size between 160 and 200 square feet, while Studio cabins, designed for solo occupancy, are 94 sq. feet
The cost for traditional Inside or Balcony Single occupancy cabins is:
Inside cabin Single occupancy : $3885
Balcony cabin Single occupancy: $5429
STUDIO CABINS PRICING : The pricing on Studio cabins is based on NCL availability of Studio cabins at the time of a request to book one. It is usually significantly less that the cost of the traditional Inside cabin Single occupancy, base the Studio cabin is smaller and designed for one person, while the traditional inside cabins are designed for two people occupying the cabin.
So if you wish a quote on a Studio cabin for this cruise, at the rate current to the time of your request, please call us at 800-717-3231 M-F 9A-5P ET or 404-247-8413 M-F 10-6P ET, or send an email to scatwitheric@gmail.com
PRICING FOR THE OPTIONAL 3 NIGHT PRE CRUISE

AUGUST 28-31,2024
Including:
3 nights at the Athens Utopia Ermou Hotel, centrally located within a short walk to the restaurants & shops of the famed Plaka district and to Syntagma Square.


Full day 3 island boat cruise tour
Acropolis/Parthenon Athens city tour
Private group transport from the hotel to the cruise ship
With a roommate to be assigned or travelling with your own friend as your roommate: $849
Or in Single occupancy $989

DEPOSITS, PAYMENTS AND CANCELATIONS
Norwegian Cruise Line only requires a deposit of $125 to book a space on any of their cruises. So if you wish to book your space on this cruise, just call us at either of the above numbers.
The balance payment for this cruise will be due April 3rd, 2024
If you need to cancel this cruise and you are booked either in single occupancy (traditional or studio cabin), or you are booked with a friend of your own arrangement, you can cancel any time until March 15th, 2024 to get your $125 deposit refunded by NCL.
If you ask us to assign you a roommate, you can cancel any time until February 1st, 2024.