OCEANIA CRUISE OF AUSTRALIA, BALI, INDONESIA, SINGAPORE AND PAPUA NEW GUINEA
FEATURING 2 FULL DAYS & 1 NIGHT ON THE BREATHTAKING ISLAND OF BALI, 2 DAYS VISITING THE AMAZING SITES ON THE ISLAND NATION OF PAPUA NEW GUINEA, A FULL DAY AND OVERNIGHT IN SCINTILLATING SINGAPORE, A DAY AT THE FAMOUS GREAT BARRIER REEF IN AUSTRALIA, A DAY AT LEGENDARY KOMODO ISLAND – THE ONLY PLACE IN THE WORLD WHERE YOU CAN SEE THE FAMOUS KOMODO DRAGONS, PLUS 3 MORE PORTS IN AUSTRALIA & 1 MORE PORT ON THE ISLAND OF JAVA INDONESIA WHERE YOU CAN VISIT THE LARGEST BUDDHIST TEMPLE IN THE WORLD AND THE BIRTHPLACE OF COFFEE (WHERE THE COFFEE TERM "JAVA" COMES FROM )
Cruise dates Fri. March 22-Thurs April 11th.

Plus an optional 4 night Pre cruise land package in Sydney Australia, with accommodations along its iconic Darling Harbor
Mon. Mar. 18-Fri. Mar. 22nd

The famous Sydney Opera House
Join us for a one of a kind luxury cruise visiting the "Land Down Under" – Australia, plus so much more!

Our cruise begins in Sydney, with an optional 4 night Pre cruise land package in this amazing capital of Australia March 18-22. Sydney hosts a multi-day St. Patty's Day Festival which runs through March 19th, so our passengers choosing to take our optional four nights Pre cruise package will enjoy the festivities of this celebration's final day and see the unique site of the famous Sydney Opera House illuminated in bright green spotlights.
Passengers choosing to join us for our four nights in Sydney will enjoy a full day tour featuring the stunning sites at Blue Mountains National Park, as well as stops at Wentworth Falls and at the famed Seven Sister Rock Formations and a visit to Featherdale Wildlife Park, SYDNEY'S HANDS ON WILDLIFE PARK , to see their most famous residents, the kangaroos and koalas, where you can choose to feed the kangaroos if you wish and see or hold if you wish, the native koalas, as well as experiencing walking in the enclosures with other local native wildlife such as wallabies, wombats and even the dingos (made popular by the true story of a local legend…and later made into a popular movie) .
Our 4 night Pre cruise package also includes a beautiful sightseeing cruise from Darling Harbor, taking you to see many of the sites along Sydney's famed harbors and lastly, our four night Pre cruise program includes a guided tour inside the world famous Sydney Opera House with lunch included at its Opera Bar restaurant providing panoramic views of the harbor front and of the magnificent Sydney harbor Bridge.
Our accommodations for the four nights will be at the fabulous Novotel Sydney on iconic Darling Harbor, with its fabulous boardwalk along the waterfront's many eclectic dining, shopping and entertainment opportunities.
Following our optional four night Sydney program, we will be taken to our Oceania Cruise ship embarking in Sydney, which will take us on our epic 20 day cruise from which we will enjoy a day in Cairns, where you may wish to take a shore excursion to snorkel or scuba dive at the most famous of such spots in the world – The Great Barrier Reef. Or you may choose instead to take a shore excursion to visit Cairns' other famed site, the Kuranda Rainforest. Our cruise will also visit three other ports in Australia.
Next, our cruise visits 2 ports on the independent island nation of Papua New Guinea, where a world of amazing sites and scenery await you.
Then it's on to the many splendors of Indonesia, with its highlights being a full two days and one night the ship will visit the breathtaking island of Bali, as well as a day on the unique Komodo island, which is the only place in the world where you can see the unique creatures for which the island was named – The Komodo Dragons and a day on the island of Java, famous for being the home of Borobudur, a UNESCO World Heritage Site that is the world's largest Buddhist temple, and was built amazingly, around 800 A.D.
Lastly, our cruise will visit the scintillating city/nation of Singapore for a final full day and overnight to enjoy so many sites and sounds, such as the unique views from the top of the Marina Bay Sands and the always lively nightly laser lights show, and to top it off, enjoy sipping on a Singapore Sling, at the bar where the famed drink was invented.
OUR CRUISE INCLUDES
AIR FARE FROM ANY OF 27 US AND CANADIAN CITIES (OR CHOOSE A $1700 DISCOUNT IF YOU PROVIDE YOUR OWN FLIGHTS)
AIRPORT TRANSFERS FROM THE SYDNEY AIRPORT TO THE CRUISE SHIP (FOR PASSENGERS NOT TAKING OUR OPTIONAL 4 NIGHT PRE CRUISE PACKAGE)
AIRPORT TRANSFERS FROM THE SHIP TO THE AIRPORT WHEN THE CRUISE ENDS IN SINGAPORE ON APRIL 11TH.
AND INCLUDED ONBOARD SERVICES:
WINE, BEER & CHAMPAGNE WITH EACH LUNCH AND DINNER ONBOARD OUR SHIP AND FREE SOFT DRINKS AT ALL TIMES
FREE WIFI AT ALL TIMES ON OUR SHIP SO YOU CAN ENJOY THE FREEDOM AND FLEXIBILITY TO COMMUNICATE WITH FRIENDS AND COLLEAGUES BACK HOME VIA EMAIL OR YOUR SOCIAL MEDIA OF CHOICE
FREE GRATUITIIES ON BOARD
FREE SPECIALTY DINING ON BOARD OUR SHIP, FEATURING ITS ITALIAN RESTAURANT, ITS FABULOUS STEAK AND SEAFOOD RESTAURANT AND ITS ALWAYS ELEGANT GRAND DINING ROOM. EVERY RESTAURANT ONBOARD THE NAUTICA IS FREE!
AUSTRALIA AND THE SOUTHERN HEMISPHERE IS ENJOYING THE SUNSHINE OF SUMMER DURING THE MONTH OF MARCH AND THEN EARLY APRIL BRINGS THE SWEET SMELLS AND SITES OF AUTUMN.
Trip Itinerary
OPTIONAL 4 NIGHT PRE CRUISE SYDNEY "DOWN UNDER" LAND PACKAGE
Monday March 18th, 2024 – Arrive in Sydney Australia, either via the cruise line's included air or on your own arrangement – taking the cruise line's $1700 air credit for doing your own air. (Most flights from the US depart from either LAX or SFO and will cross the international date line in flight, thus to arrive in Sydney on Monday March 18th from either LAX or SFO, you will most likely have a flight departure date of Sat. March 16th).
Upon arrival in Sydney, make your way to our hotel, our fabulous 4.5 star hotel, the Novotel Sydney on spectacular Darling Harbor.
Our rooms are deluxe rooms, with 2 beds per room, and all rooms have a room safe, hairdryer and more.
ICONIC LOCATION

With its soaring lobby and cool vibes, Novotel Sydney on Darling Harbor is a resort within the city and is located in the heart of Sydney's iconic and vibrant Darling Harbor. This lifestyle hotel balances eclectic details with striking public spaces that are playful and filled with light and energy. Just a 20 minute drive from Sydney Airport, the resort provides great accommodation and amenities, and is within short walking distance of shopping, dining and all points within Sydney's City Center.
All rooms feature luxury bedding for a restful night's sleep, state of the art high speed Wi-Fi connections, 48-inch SMART TV's with Google Chromecast and include plush working and dining areas. Complimented by a wide range of facilities; such as fitness room, outdoor pool and tennis court.
ENJOY ALL THAT DARLING HARBOR HAS TO OFFER.
Novotel Sydney Darling Harbor has the best location in all of Sydney, sitting along Sydney's iconic Darling Harbor. Here you can enjoy attractions such as the Sea Life Aquarium, Madame Tussaud's Wax Museum of famous figures and the world's largest IMAX Theater, showing both IMAX and first run new feature theatrical movies.

The harbor is also lined with many fabulous restaurants, making choosing where to eat dinner, a delightful dilemma to choose, as you stroll the fabulous boardwalk along the harbor.
GREAT DINING options FOR DINNER & a scrumptious included breakfast daily
Novotel Sydney on Darling Harbor is home to The Ternary, one of Tripadvisor's top 10 rated restaurants in Sydney, offering dazzling views of the Sydney city skyline, in an inviting, social and harmonious open space. Let The Ternary take you on a culinary journey with discerning menus created by our team to celebrate fresh, seasonal and sustainable produce with an emphasis on texture and flavor balance.

And start each morning with an exquisite arrival of hot foods and tasty pastries at Novotel's INCLUDED BREAKFAST DAILY
With a beautiful view of Darling Harbor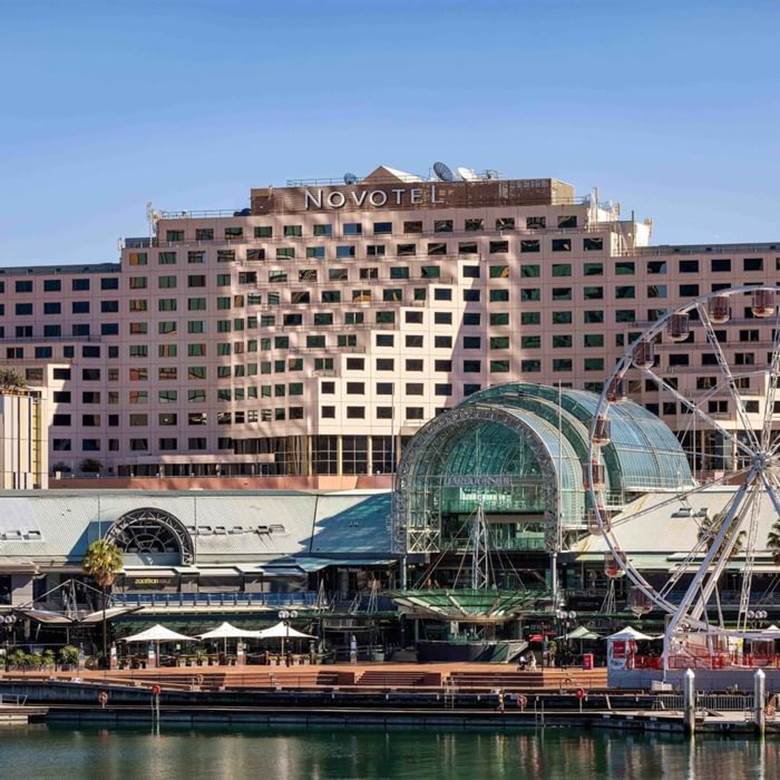 Our hotel for our 4 nt. Pre cruise is the Novotel on iconic Darling Harbor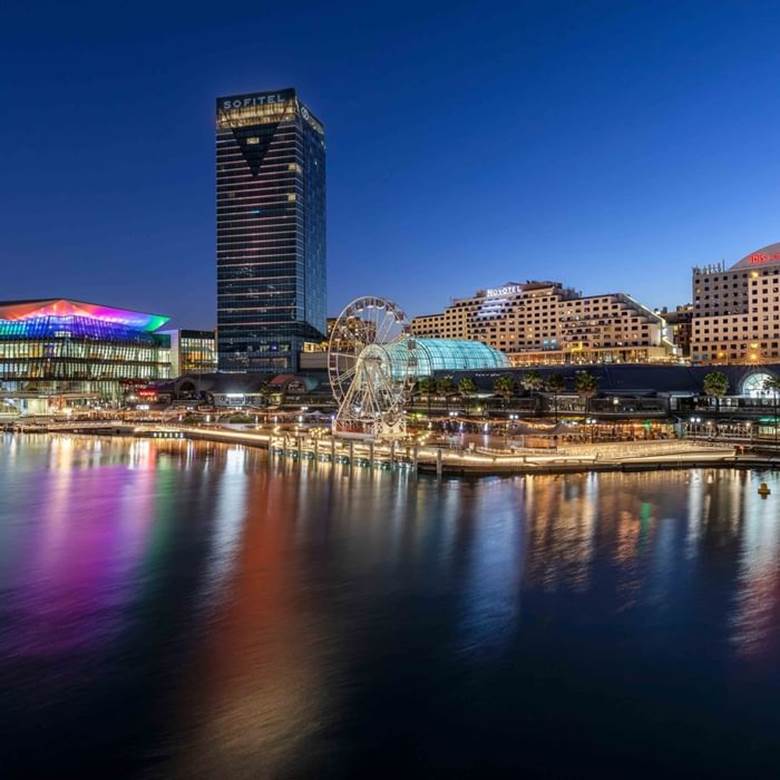 A night time stroll along Darling harbor is a memorable delight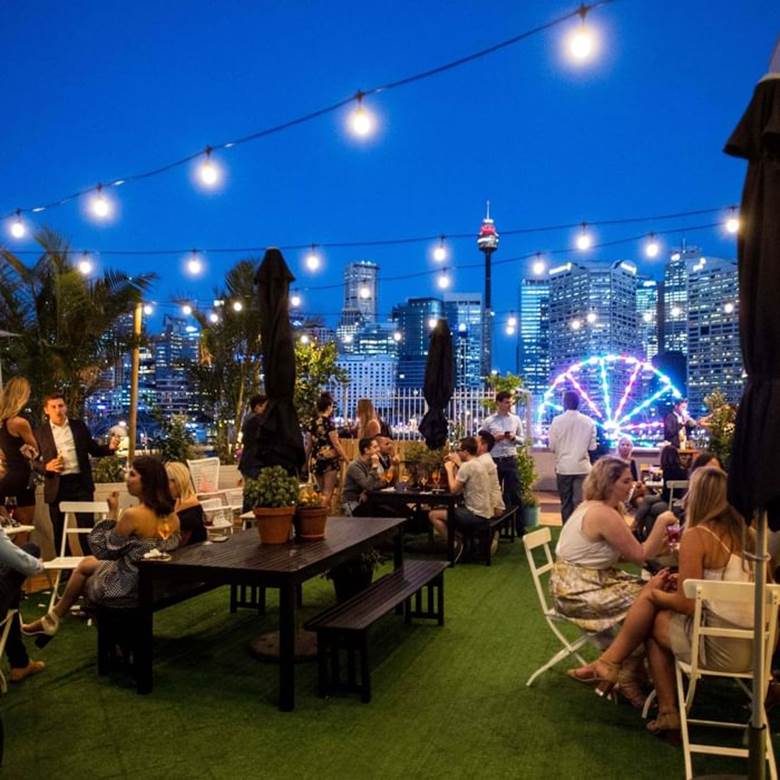 An outdoor patio overlooking Darling harbor and Sydney's fabulous skyline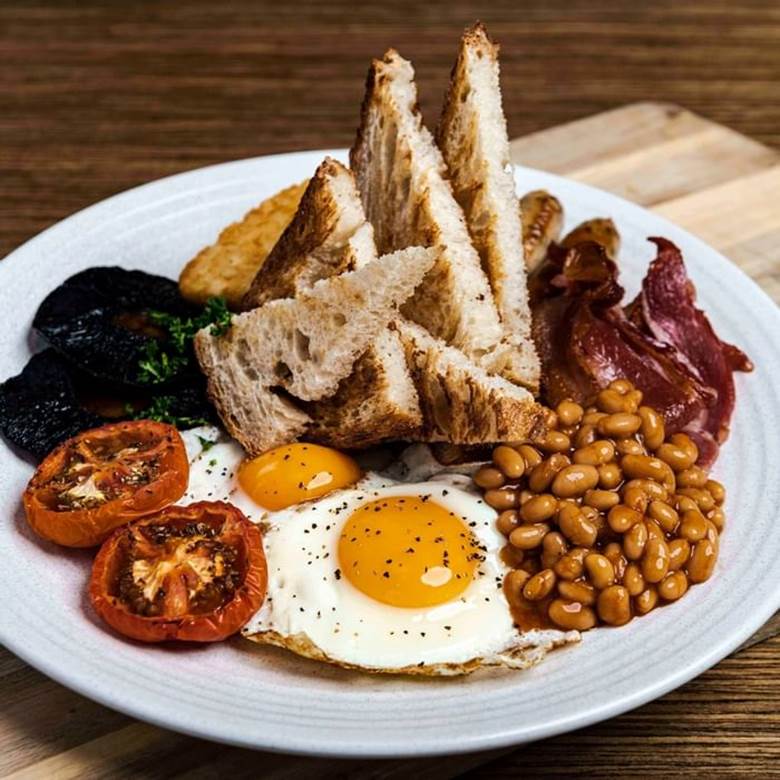 Start each morning with our fabulous included hot breakfast

A glimpse of the soaring lobby at the Novotel Sydney Darling Harbor
Relax this afternoon and then this evening we will enjoy a meet and greet get together welcoming you to Sydney and Australia "The Land Down".

Tuesday March 19th – Relax this morning and then at 11am we will meet in the hotel lobby and we will be driven the short 10 minutes to the Sydney Opera House. Today we will enjoy a guided city tour inside of the famous Sydney Opera House, followed by an included lunch at its opera Bar Restaurant with stunning views overlooking the harbor front and the Sydney Harbor Bridge. Enjoy your choice of meals such as Gnocchi with pumpkin and pesto sauce, or other great dishes.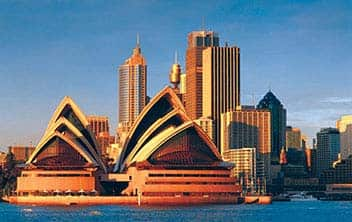 The famous Sydney Opera House
The remainder of the afternoon is At leisure.

You will have free time to enjoy, if you wish, the final day of Sydney's multi day St. Patty's Day Festival.

TONIGHT, Enjoy the unique view of green lights illuminating the famed Sydney opera house and other sites of the city. You may even wish to go to an irish pub tonight for a glass of green beer and some irish music as the festival concludes.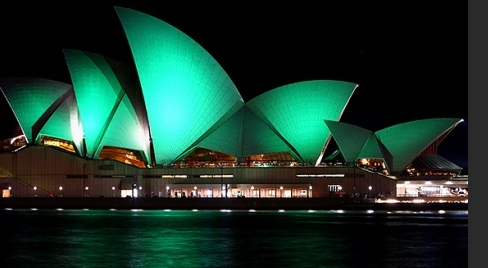 Each year the Sydney opera house is illuminated for the annual st. patty's day festival which in 2024 will run march 16-19.
Wed. March 20th – Today we will enjoy a visit to a wildlife park to see the most famous residents of the lands down under –koala bears and kangaroos, which you can feed and touch if you wish, as well as other native wildlife including wombats, wallabies and even dingos. The tour will also visit a beautiful National Park in the Blue Mountains, a stunning waterfall a unique rock formation and a charming garden village.
What To Expect on today's included tour
After morning pickup in Sydney, enjoy the scenic drive to the UNESCO World Heritage-listed Blue Mountains National Park. Stretch your legs and meet amazing native Australian animals during a stop at Featherdale Wildlife Park. You might like to hand-feed the kangaroos and emus, or have your photo taken with a koala. Be sure to bring your camera for great photos.

Travel with our friendly and knowledgeable local tour guides, excited to share our beautiful home and surrounding regions with you.
Blue Mountains National Park – Enjoy Beautiful and varied lookouts and walks through this World Heritage Listed region. We will be here for four hours and you will see so much!


Echo Point Lookout - Known as the Garden Village of the Blue Mountains, we will visit the town of Leura, which is full of local Aussie charm and warmth
Wentworth Falls Lookout - One of our favorite waterfalls, see the famous Jamison Valley open up in front of you as we walk into the bush for some great views of the Wentworth Falls and the Valley of the Waters.

Upper Wentworth Falls
Upper Wentworth Falls, the first section of Wentworth Falls waterfall, as viewed from the base. The falls are in two drops, the Upper falls segment pictured here and a Lower Wentworth Falls not pictured here, together making a very impressive image, so don't forget to charge your camera!

The Three Sisters

One the most famous and unusual rock formations in the Blue Mountains, learn the story of how they got their name from a story of romance and forbidden love.


The Three Sisters rock formations tower over the sea

Featherdale Sydney Wildlife Park – SYDNEY'S HANDS ON WILDLIFE PARK

One of Sydney's best loved animal parks, Featherdale lets you get up close and personal with many of Australia's unique marsupials, birds and reptiles.
Explore Featherdale's three kangaroo and marsupial walk through areas where you will have the chance meet and hand feed our "roo" family with Featherdale's special kangaroo food!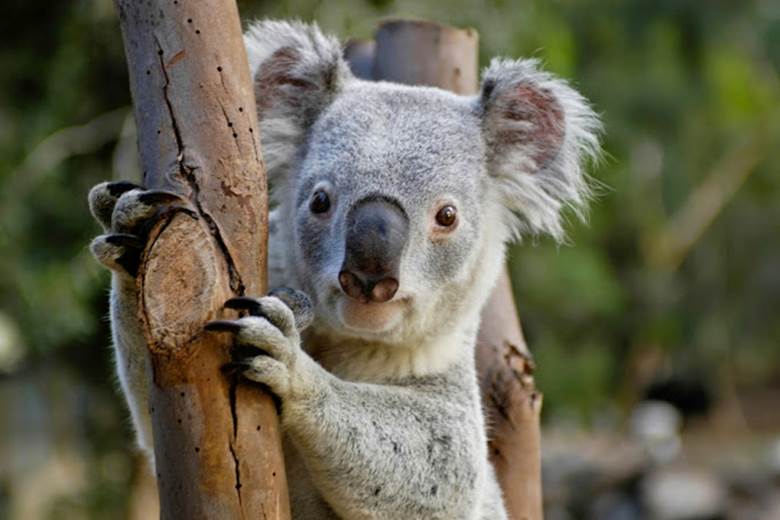 The curious Koalas at Featherdale Wildlife Park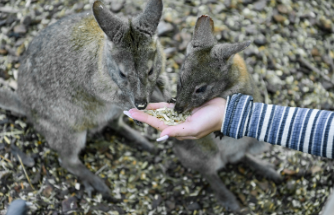 You can get up close and feed the kangaroos if you wish, at Featherdale Wildlife Park
You will experience up close visits with many, many different animal species here, including the rare wombats, wallabys, Tasmanian devils and the infamous dingos (made popular by the true story of a local legend…and later made into a popular movie)!
The park even has penguins!

The layout of Featherdale Wildlife Park's extensive array of species you can get an up close experience with as you wish.

Thursday March 21st – This morning we will enjoy an included sightseeing cruise from Darling harbor, taking us to see many beautiful sites along Sydney's scenic waters.
This afternoon is a free afternoon to relax and see more of Sydney at your own leisure. You may wish to visit the popular Bondi Beach or Manley Bay, each feature great beach walking paths and swimming/sun bathing opportunities or you may wish to continue your sightseeing on the open top Big Red Bus Tours featuring more than 20 more attraction stops in a 90 minute audio narrated hop on/off tour.
Friday March 22nd – Today we will be taken to our cruise ship. The Oceania Cruise Lines Nautica cruise ship.
Elegantly Charming

Sleek and elegantly charming, Nautica's decks are resplendent in the finest teak, custom stone and tile work, and her lounges, suites and staterooms boast luxurious, neo-classical furnishings. Nautica offers every luxury you may expect on board one of our stylish ships.
The Nautica holds only 684 passengers, along with 400 dutifully trained crew, making this a very exclusive luxury cruise experience you will enjoy. You will never feel lost in a crowd, never have long waits for anything, never feel crowded when enjoy the main pool and Jacuzzis on the sun deck, or in getting on or off the ship for excursions.
Culinary Masterpieces

Memorable dining begins with open-seating, as it allows you to dine when you are ready and with whomever you choose.
Regardless of which of our restaurants you select, there are no dining surcharges. IT'S ALL INCLUDED ON OCEANIA!
Enjoy Toscana's authentic Italian dishes, Polo Grill's steakhouse fare, Continental cuisine in the Grand Dining Room, and made-to-order American favorites in the Terrace Café. You may also indulge in delicate pastries and freshly made sandwiches along with illy® specialty coffees at Baristas.
Learn, Indulge & Relax

From reading comfortably in the library to sipping fine vintages at a wine tasting, a wonderful spectrum of enriching activities awaits you on board. Attend an engaging guest lecture in anticipation of your next destination or enjoy the upper deck as you improve your golf game on the putting green. Spend the afternoon with friends at a lively trivia contest or bridge tournament. Or simply enhance your sense of well-being at our new Aquamar Spa + Vitality Center, which offers a wide array of programs, services and experiences designed to help you live your best life.

There are several bars, including the always popular martini bar, the elegant grand bar, the dramatic Horizons bar, with its floor to ceiling windows and of course, the always popular Waves Bar at the main pool on the sun deck.
Revel in the perfect afternoon on deck with your favorite cocktail, glass of wine or chilled beer. Come happy hour, signature cocktails and frosty beverages create a delightfully carefree segue to the lively evening ahead as the sun sets.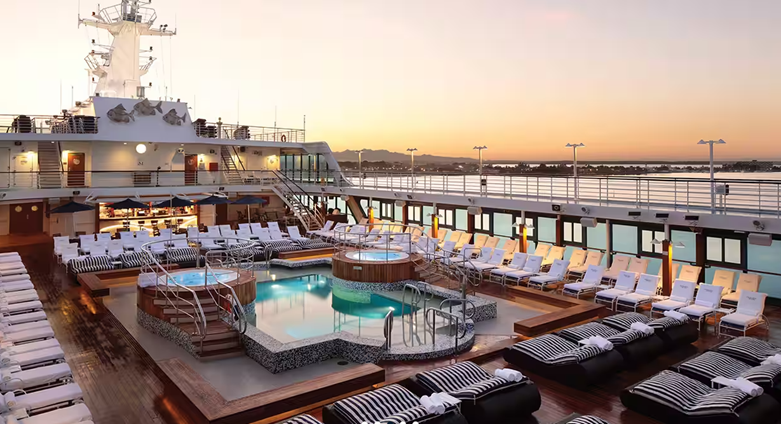 The beautiful main pool with its twin Jacuzzis all surrounded by plush sun loungers,
perfect for you to blissfully enjoy a day at sea.
Whether you prefer to soak up the rays or love the tranquil shade, stunning views of the sea and compelling new destinations create the backdrop to enjoy from your poolside lounge chair. Enjoy the refreshing freedom to completely unwind in between your adventures ashore. Just sit back, relax and enjoy life on the high seas.
And High atop the ship, revel in the breathtaking views and refreshing sea breeze. Breathe in the fresh sea air with a few invigorating laps on the running track at your own pace or choose from an array of activities and games.

Golf enthusiasts will enjoy practicing their swing and playing 9 holes of golf on the putting greens. More friendly competition awaits on the shuffleboard court.

Round up newfound friends for a lively game and check the daily shipboard newsletter, Currents, for sports deck competitions that give you the chance to win Big Points.
Golf Putting Green
Shuffleboard
Fitness Track
And From Pilates and yoga to full-body strength training, you are certain to find a complimentary fitness class to suit your preferences. One-on-one personal training is also available, as is the latest exercise equipment, such as treadmills, cycling and elliptical machines, and free weights.
The Luxury of Space

The generous dimensions of our suites and staterooms afford the ultimate in luxury. Interiors are decorated with traditional hardwoods, rich fabrics, fine furnishings and original art. A fashionable color palette blends sea, sky and comforting earth tones to create a soothing environment. Plump the goose-down pillows of the Ultra Tranquility Bed, an Oceania Cruises exclusive, and relax in bed while reading the latest bestseller. Stretch out on the plush couch and watch live news broadcasts or the latest Hollywood blockbuster on the flat-screen television. Relax on the private teak veranda, a feature of the vast majority of accommodations.
Afternoon Tea
A TIME-HONORED PASTIME
Teatime is a celebratory daily event at four o'clock. As a classical string quartet plays softly, our staff presents bountiful four-tiered pastry carts filled with freshly made finger sandwiches, petits fours, scones and sinful desserts. Of course, a selection of traditional and artisanal teas is the centerpiece of this splendid afternoon pastime.
Daily cruise itinerary at a quick glance:
DAY

PORT

ARRIVE

DEPART

Mar 22 Fri

Embark 1 PM

6 PM

Mar 23 Sat

7 AM

6 PM

Mar 24 Sun

Mar 25 Mon

Mar 26 Tue

11 AM

8 PM

Mar 27 Wed

8 AM

7 PM

Mar 28 Thu

Mar 29 Fri

7 AM

4 PM

Mar 30 Sat

10 AM

7 PM

Mar 31 Sun

Apr 1 Mon

Apr 2 Tue

9 AM

6 PM

Apr 3 Wed

Apr 4 Thu

10 AM

6 PM

Apr 5 Fri

11 AM

Apr 6 Sat

6 PM

Apr 7 Sun

Apr 8 Mon

7 AM

5 PM

Apr 9 Tue

Apr 10 Wed

11 AM

Apr 11 Thu

Disembark 8 AM
Port descriptions:

Sydney, Australia

Day 1: Friday, March 22, 2024 (OR Longer… if you choose to add our optional 4 night Pre cruise Sydney "Down Under" land package.
Visit the famous Opera House, stroll along the Darling harbor with its lively attractions, or cruise around it. Ascend up the famous Sydney Harbor Bridge on a guide bridge tour for fabulous views, take a walk through the Rocks district where Sydney began, or enjoy celebrated Bondi Beach. Head into the beautiful Blue Mountains for a taste of the country; visit a wildlife park to see the kangaroos and koalas the or some of Australia's most famous residents and enjoy Australia's fabulously unique creatures.
Day 2: Saturday, March 23, 2024 Newcastle, Australia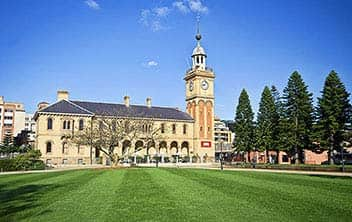 This welcoming beachside city boasts an intriguing maritime history along with beautiful coastline and diverse natural landscapes ranging from lush rainforests to preserved wetlands to coastal sand dunes. In addition to its celebrated beaches, the city's unique ocean baths are among the largest in the Southern Hemisphere. The most spectacular views of the beaches and harbor are found at Fort Scratchley Historic Site, where you can also learn about the city's naval and mining history in the system of underground tunnels.
Day 5: Tuesday, March 26, 2024 Townsville, Australia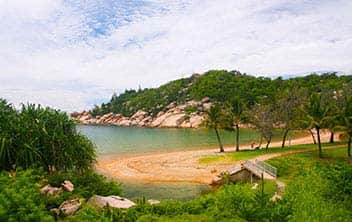 Discover the local beaches and enjoy the tropical scenery, the seafront promenade, galleries and shops. Venture out to stunning Magnetic Island with its national park, miles of walking trails, wildlife and magnificent coral reefs.
Day 6: Wednesday, March 27, 2024 Cairns, Australia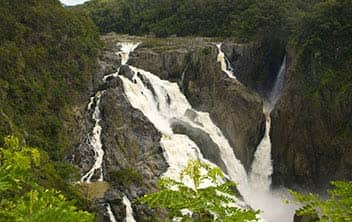 This is the place to see the magnificent rainforest from the Kuranda Railway and visit local wildlife like koalas and emus in a rainforest habitat. Or learn about Aboriginal tradition at the culture park. Explore the town, its charming homes and the lovely botanical garden.
Or take a snorkel or scuba diving shore excursion in the famous Great Barrier Reef.
Day 8: Friday, March 29, 2024 Alotau, Papua New Guinea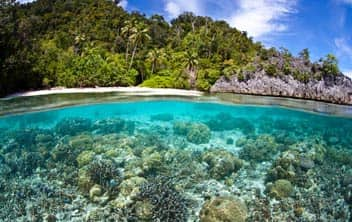 Amidst a land of thriving tribal cultures and pristine mountainous rainforest, Alotau is located in the extreme eastern end of Papua New Guinea where human habitation began over 45,000 years ago. Perched on the edge of Milne Bay, this picturesque hillside town makes the perfect base for exploring the outlying capes, coves and islands. The nearby village of East Cape offers excellent snorkeling, while Fergusson Island brims with fascinating geothermal features such as hot springs, bubbling mud pools, spouting geysers and volcanoes. The quaint settlement of Wagawaga offers beautiful waterfalls and gorgeous scenery from its cove location at the foot of sheer mountains that rise from the southern peninsula.
Day 9: Saturday, March 30, 2024 Port Moresby, Papua New Guinea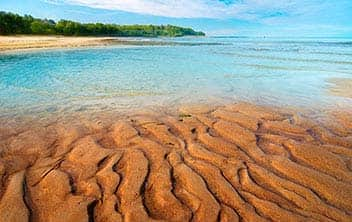 Named by Captain John Moresby in 1873, the capital of Papua New Guinea was transformed from a sleepy port town into a booming military base during World War II. Explore the cultural exhibits at the National Museum, and stroll the Port Moresby Nature Park – a charming oasis full of local and exotic species, along with over 150 native animals. Travel to nearby Koki or Hanuabada, traditional stilt villages offering remarkable insight into the local culture. For beautiful views of Port Moresby and the surrounding harbor, head up to Paga Hill or Touaguba Hill.
Day 12: Tuesday, April 2, 2024 Darwin, Australia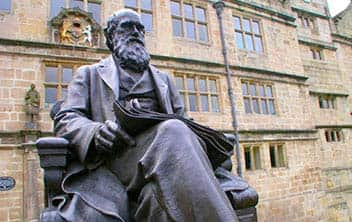 Discover Aboriginal culture and art at the Fine Arts Museum, see the city and its wonderful gardens, or venture into the outback to fabulous Territory Wildlife Park and its many wonders. Or head for the incredible waterfalls at Litchfield National Park. Watch crocodiles at a research station, or take a cruise along the Adelaide River and watch the saltwater crocs leap from the water to catch their prey.

Day 14: Thursday, April 4, 2024 Komodo, Indonesia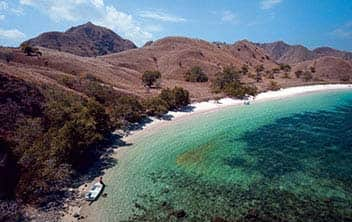 Komodo is one of the 17,508 islands of Indonesia and one of three major islands making up Komodo National Park, a UNESCO World Heritage Site. In addition to being a popular destination for diving, it is the only natural habitat of the Komodo dragon. The island of Komodo includes approximately 60 square miles of craggy mountains, deep canyons, savannas and monsoon rainforests.
Day 15: Friday, April 5, 2024 Bali (Benoa), Indonesia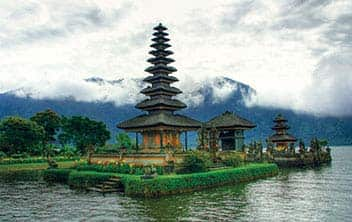 Experience this exquisite island and its gentle people as you explore the lush countryside of terraced rice fields and mountains dotted with temples. Visit a royal palace, watch an entrancing dance performance, or see carvers at work. Enjoy villages filled with beautiful arts and crafts and the daily festivals with villagers parading in their finery to local temples.

Day 16: Saturday, April 6, 2024 Bali (Benoa), Indonesia
Enjoy a Second Day to experience and explore this exquisite island and its gentle people as you explore the lush countryside of terraced rice fields and mountains dotted with temples. Visit a royal palace, watch an entrancing dance performance, or see carvers at work. Enjoy villages filled with beautiful arts and crafts and the daily festivals with villagers parading to local temples.
Day 18: Monday, April 8, 2024 Semarang (Java), Indonesia
Journey to the magnificently restored temple of Borobudur, a UNESCO World Heritage Site that is the world's largest Buddhist temple, built around 800 A.D. and forgotten for centuries under the teeming Javanese jungle. Circumnavigate the tiers until you reach the top. Survey the surrounding countryside and be sure to reach out and touch the foot of a Buddha for luck. Or venture further to the Dieng Plateau with its stunning scenery, volcanic vents and 8th century Hindu temples.
This island is also where coffee was first produced by the Dutch in the 1600's and where they coined the phrase "Java", which today refers to the drink itself.
Day 20: Wednesday, April 10, 2024 Singapore, Singapore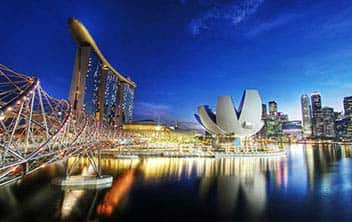 (Enjoy both a full day and overnight with our ship docked in Singapore overnight, enabling you to see not only the daytime highlights, but also the exciting Singapore nightly laser lights show and its vibrant nightlife if you wish.
Our overnight here in what will be our disembarkation port the next day, also provides another great advantage in the flexibility of booking your flight home to depart at any hour of the day, regardless of how early.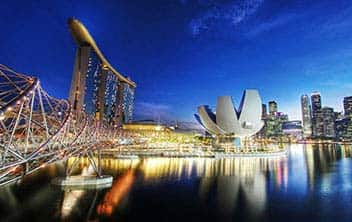 Discover a delightful city of contrasts, from its old Chinese quarter and colorful Hindu temples to its modern skyscrapers, famous Tiger Balm Gardens and magnificent National Orchid Garden. Stroll along the Esplanade. Take a short cruise along the Singapore River and a tri-shaw ride through town. Visit the Kranji Memorial and Changi Chapel and Memorial, dedicated to those who lost their lives here during World War II.

CRUISE PRICING INCLUDING:
ROUND TRIP AIRFARE FROM YOU CHOICE OF 27 US OR CANADIAN CITIES (OR CHOOSE THE $1700 AIR CREDIT IF YOU PROVIDE YOUR OWN AIR)
YOUR 20 DAY CRUISE ABOARD THE OCEANIA NAUTICA CRUISE SHIP MARCH 22-APRIL 11 FROM SYDNEY AUSTRALIA TO SINGAPORE, VISITING AUSTRALIA'S GREAT BARRIER REEF, THREE MORE PORTS IN AUSTRALIA, 2 PORTS IN THE ISLAND NATION OF PAPUA NEW GUINEA, 2 DAYS IN BALI,, A DAY ON KOMODO ISLAND PLUS A PORT ON THE ISLAND OF JAVA, INDONESIA AND A FINAL DAY AND OVERNIGHT ON BOARD IN SINGAPORE
ALL MEALS IN ALL RESTAURANTS ON THE SHIP FEATURING THE GRAND DINING ROOM, AS WELL AS A SPECIALTY ITALIAN AND A SPECIALTY STEAK/SEAFOOD RESTAURANT ONBOARD
ALL BEER, WINE AND CHAMPAGNE DURING ALL LUNCHES AND DINNERS ONBOARD
ALL SOFT DRINKS ALL THE TIME ANY WHERE ANY TIME ON THE SHIP
ALL GRATUITIES ON THE SHIP
ALL WIFI ON THE SHIP (SO YOU CAN KEEP IN TOUCH WITH FAMILY, FRIENDS AND COLLEAGUES BACK HOME VIA EMAIL, TEXT, YOUR FAVORITE SOCIAL MEDIAS AND SURFING YOUR FAVE WEBSITES)
AND $600 PER PERSON IN SHORE EXCURSION CREDITS TO USE TOWARDS BOOKING FABULOUS SHORE EXCURSIONS FROM OCEANIA CRUISE LINE EITHER ON THEIR SITE, OR ONBOARD.
AND AN EXTRA $50 PER PERSON IN ONBOARD SPENDING MONEY FROM OCEANIA CRUISES.
CRUISE CABIN CATEGORIES (BASED ON 2 PEOPLE PER CABIN – BRING A FRIEND OR LET US ASSIGN YOU A ROOMMATE OF THE SAME GENDER)
CATEGORY G – INSIDE CABIN - $6699 WITH AIR OR $4999 PER PERSON IF YOU PROVIDE YOUR OWN AIR

CATEGORY F INSIDE CABIN - $6849 PER PERSON WITH AIR OR $5149 PER PERSON WITHOUT AIR

CATEGORY D OCEAN VIEW WITH A PORTHOLE - $7149 PER PERSON WITH AIR OR $5449 P.P. W/O AIR

CATEGORY C2 DELUXE OCEAN VIEW WITH PICTURE WINDOW: - $7449 PER PERSON WITH AIR OR $5749 PER PERSON WITHOUT AIR
CATEGORY B2 OCEAN VIEW WITH PRIVATE VERANDAH BALCONY $8899 PER PERSON WITH AIR OR $7199 PER PERSON WITHOUT AIR
CATEGORY A2 - CONCIERGE CLASS OCEAN VIEW WITH PRIVATE VERANDAH BALCONY AND ACCESS TO THE PRIVATE CONCIERGE CLASS SPA AREA, POOL AND CONCIERGE SUN LOUNGE - $9199 per person with air or $7499 without air

SINGLE OCCUPANCY: OCEANIA OFFERS A LIMITED NUMBER OF OCEAN VIEW WITH PICTURE WINDOW CABINS IN SINGLE OCCUPANCY AT A REDUCED SINGLE SUPPLEMENT OF 50%, MAKING THE TOTAL PRICE FOR SINGLE OCCUPANCY IN THIS CATEGORY - $7449 + $3750 = $11,199
ALL OTHER CABIN CATEGORIES ARE AT 100% SINGLE SUPPLEMET FOR SOLO OCCUPANCY.
PRICING FOR OUR OPTIONAL 4 NIGHT PRE CRUISE SYDNEY AUSTALIA DOWN UNDER PROGRAM
INCLUDING
4 NIGHTS AT THE 4.5 STAR NOVOTEL SYDNEY DARLING HARBOR HOTEL ON THE ICONIC SYDNEY DARLING HARBOR WITH 2 BEDS PER ROOM IN DELUXE ROOMS with hair dryer, room safe and more.
BREAKFAST DAILY FEATURING DELICIOUS HOT FOODS AND SCRUMPTIOUS PASTRIES
FULL DAY TOUR OF THE BLUE MOUNTAINS NATIONAL PARK, WENTWORTH FALLS, THREE SISTERS ROCK FORMATIONS, THE FEATHERDALE WILDLIFE PARK, & MORE


GUIDED TOUR INSIDE THE FAMED SYDNEY OPERA HOUSE FOLLOWED BY LUNCH AT ITS OPERA BAR/RESTAURANT OUTDOORS WITH STUNNING VIEWS OF THE SYDNEY HARBOR BRIDGE


SIGHTSEEING CRUISE DEPARTING FROM DARLING HARBOR


GROUP TRANSPORT FROM THE HOTEL TO THE CRUISE SHIP
ONLY $979 PER PERSON WITH TWO PEOPLE PER ROOM
Optional single room supplement for our 4 night Pre cruise program: $449
PAYMENTS:
A $500 CRUISE DEPOSIT IS DUE WITHIN 7 DAYS OFBOOKING YOUR SPCE FOR THE CRUISE

A $250 DEPOSIT IS DUE WITHIN 7 DAYS OF BOOKING FOR THE OPTIONAL 4 NT. PRE CRUISE PROGRAM
THE BALANCE PAYMENT IS DUE OCOTBER 10TH.
CANCEL POLICY:

ALL DEPOSITS ARE NON REFUNDABLE IF YOU ASK US TO ASSIGN YOU A ROOMMATE

IF YOU PROVIDE YOUR OWN ROOMMATE OR TRAVEL IN SINGLE OCCUPANCY, YOU CAN CANCEL FOR A REFUND OF YOUR DEPOSIT UNTIL SEPT. 15TH.
ALL BALANCE PAYMENTS ARE NON REFUNDABLE
TRAVEL INSURANCE IS AVAILABLE FOR PURCHASE FROM THE CRUISE LINE UPON REQUEST. ASK FOR RATES IF INTERESTED. TRAVEL INSURANCE PURCHASED FROM THE CRUISE LINE COVERS ONLY THE CRUISE SEGMENT OF THE TRIP (AND AIR IF YOU TAKE THE CRUISE LINE'S INCLUDED AIR)

OCEANIA Cruise Line's Primary AIR gateway cities for their included air: ATL, BOS, DTW, CLT, ORD, MDW, DFW, DEN, IAH, LAX, MIA, YUL, JFK, LGA, EWR, MCO, YOW, PHL, PHX, SAN, SFO, SAV,SEA, TPA, YYZ, YVR,IAD, DCA. Other cities are available at an added cost.