Why choose our trips?
We have been fulfilling travel dreams of single travelers since 1995. Our experience means you save money and have the most fun.
Eighty percent of our clients are repeat clients. They love the way we treat them, love our itineraries and love our prices.
Our trips are limited to fun group sizes. Our average group size is between 15 and 30 people, so our passengers truly make friendships with each other and with their trip leader and you never feel lost in a crowd.
Our trips are not designed as a dating or "hook up" source. (Relationships can develop and we have had four marriages result from our trips), but our primary goal is to provide a source for singles to travel the world safely, meet new single friends, sharing memorable travel experiences and saving money, by traveling in a group, without a forced single supplement.
Our cruises offer customized private group excursions in each port. Our land tours have professional local guides showing you the best of their country.
We give you the chance to communicate with everyone going on your trip 30-45 days before your trip even starts, so by the time it does start, you feel like you are already friends!
So whether you are looking for singles cruises or singles tours by land, you will find that when you take one of our singles trips, you too will be back again as a repeat client on another of our singles cruises and tours.
2022/2023 Trips
CRUISE OF TAHITI, BORA BORA AND THE SOUTH PACIFIC & MARQUESAS ISLANDS

March 25-April 6, 2022

With Optional 2 night pre cruise stay in Tahiti


SOLD OUT 45 spaces on this incredible cruise!
This trip requires all passengers provide proof of being vaccinated for Covid 19 to enter the country and/or cruise ship.
Aboard the luxury yacht Regatta of Oceania Cruise Line, a premium cruise line consistently ranked as one of the three most luxurious cruise lines (on par with Crystal and Regent Seven Seas cruise lines)

Also includes discounted gratuities, all taxes, Free WiFi and three Free shore excursions per person (you can choose your own from Oceania's list or join us on our three selected group shore excursions. We will email our selections to everyone between 90 and 120 days prior to the sailing. We automatically book all our passengers on our three included group excursions, email them to all our passengers and then each passenger can decide for their own booking, whether to switch any one or more of the selected group excursions to any other complimentary excursions offered by Oceania)

Our cruise Also includes unlimited soft drinks, cappuccinos, espressos, bottled waters, teas and juices
Sleek and elegantly charming, Regatta is the flagship of the Oceania Cruises fleet. Her decks are resplendent in the finest teak, custom stone and tile work, and her lounges, suites and staterooms boast luxurious, neo-classical furnishings. Regatta offers every luxury you may expect on board one of our stylish ships. She features four unique, main dining restaurants, two specialty restaurants (One is Italian and the other is Steak & Seafood), a world-class fitness center and spa, pool, hot tubs, spacious sun deck with plush sun lounging recliners, eight bars/lounges, a casino and luxurious staterooms, nearly 70% of which feature private verandas. With just 684 total guests to pamper, our 400 professionally trained European staff ensure you will wait for nothing.
RHINE RIVER CRUISE
with
AN ENTIRE SHIP OF JUST SOLO TRAVELERS

ALL WITH A FREE SINGLE SUPPLEMENT

Book your cabin by June 1st, 2021 and Also Receive $120 ship board credit FREE.
CRUISE DATES TUESDAY JULY 26-TUESDAY AUG. 2ND, 2022

With optional 2 nt. pre cruise in Basel Switzerland
Join us for a one of a kind cruise. A cruise where the entire ship is only solo travelers and every passengers gets his/her own cabin & all receive a
FREE SINGLE SUPPLEMENT
SOLD OUT
BUT SPACE IS STILL AVAILABLE ON THE SAME SOLO TRAVELERS ONLY RHINE RIVER CRUISE JULY 18-25,2023.
Please scroll down this page to click on that cruise or call our office.
This trip requires all passengers provide proof of being vaccinated for Covid 19 to enter the country and/or cruise ship.

THE STUNNING RHINE GORGE WHICH WE WILL SAIL THROUGH FOR INCREDIBLE PHOTO OPPS AND MEMORIES OF A LIFETIME
We are cruising the beautiful Rhine River. We will start are cruise in gorgeous Basel Switzerland.

Next we will visit Lucerne, the most beautiful and most popular city in Switzerland for admiring the stunning Swiss Alps in all their summer glory.

Next we head to the Bernese Oberland where we will enjoy an included train shore excursion to admire more incredible Swiss Alps vistas, only accessible by train.

Our cruise also visits ports in France and Germany, with included shore excursions, as well as a morning cruising through the stunning Rhine Gorge, with its dramatic cliffs, steep vineyards and other scenic wonders. The temperatures in our cruise ports along the Rhine River in late July average a perfect 78 degrees.
SPECTACULAR SCOTLAND
INCLUDING THE ROYAL EDINBURGH MILATARY TATOO PARADE AND MUSIC FESTIVAL AT FABULOUS EDINBURGH CASTLE
This trip requires all passengers provide proof of being vaccinated for Covid 19 to enter the country and/or cruise ship.
One space available for a female with a roommate assigned
One room available for two friends traveling/booking together. (2 beds).

The Royal Edinburgh Military Tattoo Bagpipe Parade
at the Edinburgh Castle Esplanade
Trip dates August 8-15,2022

With Optional two night "Outlander"/"G.O.T". sites pre tour in Glasgow

Pre tour dates: August 6-8, 2022

& Optional 3 day post trip visit of Loch Ness, Cairngorms National Park
and Inverness, in the beautiful Scottish Highlands

Post tour dates Aug 15-18, 2022

Join us for a special visit to Scotland. Scotland's biggest party is the Royal Edinburgh Military Tattoo where an enormous parade of Scottish bagpipe players march across the grounds of the Royal Edinburgh Castle, along with other acts playing traditional Scottish music and acts invited from other countries playing a bit of their native music.

A spectacular laser show on and over the castle followed by an equally spectacular fireworks show above the castle concludes this amazing and memorable event and we will have reserved seating for it all in this most incredible setting at the Edinburgh Castle.

Our trip also includes a guided tour of the country, showing us the stunning beauty across Scotland, as well as 5 included dinners (one of which is a fabulous Scottish dinner with traditional Scottish music and dancing in Edinburgh on day 6 of our tour ).

If you want more fun, join us for our optional 2 night pre tour featuring visits to sites from the hit TV shows "Outlander" and Game of Thrones", our optional 3 night post tour with a boat ride on legendary Loch Ness and a visit to the charming village of Inverness and its surrounding quaint countryside villages.

Inveraray Castle, one of three fabulous castles we will visit on our tour of Spectacular Scotland

Highlights of our 7 day tour of Scotland August 8-15, 2022:
Royal Edinburgh Military Tattoo

• Expect an unforgettable evening of music, ceremony, theatre and dance with reserved seats for the Royal Edinburgh Military Tattoo. The Tattoo is a huge parade and Scottish music & arts festival, with the magnificent setting of the Royal Edinburgh Castle. A spectacular laser show projected on the castle walls, followed by an equally spectacular fireworks show caps off this amazing evening. It is a truly unforgettable event to witness in an amazing setting.
• Blair Athol Distillery
• Blair Castle
• Culloden Battlefield
• Edinburgh Castle
• Cruise on Loch Lomond - enjoy a scenic cruise along Loch Lomond to admire breathtaking seascapes
• Inveraray Castle
• Isle of Skye
• Kelvingrove Art Gallery & Museum
• St Andrews
Dining Experiences:
• 7 breakfasts & 5 dinners - including a festive Scottish evening dinner with traditional local music in Edinburgh are all included in your trip price.
FALL COLORS
Cruise of Canada & New England
from Québec City, Québec Canada to Boston MA
Cruise dates: OCTOBER 7-14, 2022
With Optional 2 night pre cruise in Quebec City Quebec October 5-7,2022
This trip requires all passengers provide proof of being vaccinated for Covid 19 to enter the country and/or cruise ship.
Explore three ports in Canada and two in Maine on this 7-day cruise from Quebec. Your first stop is Charlottetown, known as the birthplace of Canada, and inspiration for the novel Anne of Green Gables. Seafood is another star attraction, especially mussels. Savor a bowl of steamers doused in citrus butter. The world's largest fiddle greats you in Sydney, a fitting tribute to its Celtic community. Gets hands-on and experience this fascinating culture at Highland Village, a living museum. Acadia National Park is yours to explore from Bar Harbor. Bike or hike its scenic trails or enjoy a boat ride along its rocky shores for vistas beyond belief. Afterward, tie on a bib and take lots of selfies as you feast on the local catch, fresh Maine lobster.
Take in autumn's palette of gorgeous colors on this 7-day journey through Maine, Nova Scotia, Prince Edward Island Canada & 2 scenic ports in French Canada..The first two weeks of October are the peak season of fall foliage colors in Maine, Nova Scotia and French Canada.

Enjoy a day in Bar Harbor, Maine, where you can explore nature's stunning fall colors at beautiful Acadia National Park. Enjoy a tour of its scenic wonders by coach, or choose to go on your own via biking or hiking its scenic trails or enjoy a boat ride along its rocky shores for vistas beyond belief. Afterward, tie on a bib and take lots of selfies as you feast on the local catch, fresh Maine lobster, at one of the many local eateries or at a traditional lobster bake.
A second stop in Maine takes us to scenic Portland Maine.

Admire the rugged coastline that surrounds Halifax Nova Scotia, the world's second-largest natural harbor, plus enjoy a second day to explore fabulous Nova Scotia with a day on Cape Breton Island, at the far end of gorgeous Nova Scotia to admire more of the fall foliage colors.

A second stop in Nova Scotia takes us to the beautiful town of Sydney.

On a day in Prince Edward Island, the smallest of Canada's provinces, trace the birth of Canada where it happened and view bright colors everywhere - from the Victorian architecture to the red sandstone cliffs, to the bright colors in the fall leaves. Sample homemade island jams, visit the Anne of Green Gables homestead and stroll the boardwalk on the waterfront of the stunning Charlottetown on PEI.

Plus, at the start of your cruise, enjoy the weekend in Quebec City on an optional 2 night post cruise land package to explore the charming Old Town featuring French culture & architecture as well as an opportunity to visit Montmorency Falls, which at 83 m (272.3 feet) high, a full 30 m (98.4 feet) taller than Niagara Falls, the Montmorency Falls are a spectacular sight.
FALL COLORS OF THE DANUBE CRUISE
OCTOBER 31-NOV. 7, 2022

PLUS OKTOBERFEST CELEBRATION UNDER A TRADITIONAL BEER TENT PIER-SIDE
AND A FUN HALLOWEEN COSTUMER PARTY ONBOARD SHIP
7- Night Cruise With 3 Nights Prague Pre-Cruise



Fall Colors along the Danube with one of its many scenic bridges in the background
CRUISE FROM VILSHOFEN TO BUDAPEST
Those longing for the Beauty of Old World Europe will get to travel into the very heart of the continent, where empires were built, kings and queens were crowned and some of the world's greatest music was composed and performed by the likes of Mozart and Beethoven. Grand European cities like Prague, Vienna, Bratislava and Budapest forever remain timeless. Admire the beauty of Salzburg and the Czech Republic's charming mountain town, Český Krumlov. From grand abbeys and fortresses perched high above the Danube to plentiful iconic UNESCO World Heritage Sites, be romanced by the Danube with all her regal and romantic splendor.
The Fall Colors along the Danube River are beautiful with red, orange and gold creating breathtaking photo opps. from the boat itself, as well as on our shore excursions, included in each port the river boat visits
CRUISE OF THE HOLY LANDS
ISRAEL, EGYPT, GREECE, TURKEY AND CYPRUS

ENJOY THIS ALL INCLUSIVE CRUISE WITH UNLIMITED DRINKS, ALL MEALS, ALL GRATUITIES, AND ALL TAXES INCLUDED, AS WELL AS SHORE EXCURSIONS INCLUDED IN EGYPT AND TURKEY CRUISE PORTS

CRUISE DATES SAT. DEC. 10-17, 2022

OPTIONAL 4 NIGHT PRE CRUISE LAND PROGRAM in Athens – Including sightseeing of Athens, as well as the incredible cliff top monasteries of Meteora, the impressive engineering wonder of the Corinth Canal, the scenic Odontotos Railway, the incredible Cave of Lakes, plus free time in the beautiful mountain top village of Kalavrita

OPTIONAL 3 NIGHT POST CRUISE LAND PROGRAM -Including sightseeing of Olympia, where the ancient Olympic games were held, featuring the very first ancient Olympic flame cauldron, a visit to the Temple of Poseidon to view the Sunset over this magnificent seaside temple, as well as a visit to the incredible outdoor amphitheater of Epidaurus, with acoustics you will be amazed by!
This trip requires all passengers provide proof of being vaccinated for Covid 19 to enter the country and/or cruise ship.




The pathway through the ruins of Ephesus which we will visit on an included shore excursion.
Join us for a most unique cruise. Our cruise will begin in ATHENS. Our cruise will feature a full day in EGYPT with an included excursion visiting the legendary PYRAMIDS, SPHINX AND CAIRO MUSEUM. Our cruise will also feature a full day in KUSADASI TURKEY with an included excursion to the ruins of EPHESUS. We will also spend a day on the island of RHODES GREECE, with an optional excursion to the ruins of the Palace of Lindos and free time to explore the walled city with its charming shops, cafes and historical monuments. Our cruise also includes a day on the island of CYPRUS with optional excursions to see its scenic and historical gems and a day in the holy land of ISRAEL, with an optional excursion to float in the Dead Sea, take the cable car to the top of Mount Masada and explore the holy city of Jerusalem, or take an optional excursion to visit the biblical birthplace of Jesus in Bethlehem.

UNLIMITED FREE DRINKS ARE INCLUDED THE ENTIRE CRUISE, (ALCOHOLIC AND NON ALCOHOLIC) AS WELL AS FREE GRATUITIES.
So escape the December cold in much of the U.S. and enjoy the warm weather in Egypt, Israel & more, as you relax, sipping one of your all inclusive cocktails aboard our magnificent cruise ship and visit amazing wonders of the holy lands and more.

CHRISTMAS MARKETS AND NEW YEAR'S EVE
DANUBE RIVER CRUISE

CRUISE DATES DECEMBER 25, 2022 – JANUARY 1, 2023
OPTIONAL 3 NIGHT PRE CRUISE PROGRAM IN PRAGUE, CZECH REPUBLIC
DECEMBER 22-25, 2022
JOIN US FOR A FESTIVE WAY TO CELEBRATE CHRISTMAS AND NEW YEAR'S EVE THIS YEAR.

WE ARE GOING TO PRAGUE TO ENJOY ITS LEGENDARY CHRISTMAS MARKETS AND CHRISTMAS SPIRIT.

NEXT ITS ONTO TO GERMANY TO BOARD OVER RIVER BOAT FOR A SEVEN NIGHT DANUBE RIVER CRUISE VISITING PORTS IN GERMANY, AUSTRIA AND HUNGARY, HIGHLIGHTED BY A FULL DAY AND OVERNIGHT DOCKED IN BOTH VIENNA AUSTRIA AND BUDAPEST HUNGARY.
WE WILL ENJOY A FESTIVE NEW YEAR'S EVE DOCKED OVERNIGHT IN BUDAPEST, WHERE YOU CAN CHOOSE BETWEEN ENJOYING FESTIVE STREET PARTIES AND HOLIDAY FIREWORKS, OR A MORE SUBDUED CELEBRATION ONBOARD OUR RIVERBOAT.

OUR SAILING IS ON THE AMALEA OF AMA WATERWAYS. AMA IS RATED THE #1 RIVER BOAT CRUISE LINE IN THE WORLD (per cruisecritic.com in their most recent rankings in 2019. Scroll down at the end of the trip itinerary to see details of the fabulous AmaLea of AMA Waterways.
Penguins of Antarctica & South America
A Cruise of Nature at its Breathtaking Best
Sun. January 15 - Sun. Jan. 29,2023

With Optional one night pre cruise in Buenos Aires Sat. Jan 14- Sun. Jan. 15, 2023
(with tango dinner show and city tour)
Optional 2 night post cruise visit to
Iguazu Falls Argentina – The Widest Falls in the World with over 200 separate catarats of falls to admire


ELEPHANT ISLAND IN THE ANTARCTIC PENINSULA
On this special cruise we will enjoy two days in the Antarctic Peninsula to admire the amazing penguins waddling on the breathtaking icy landscapes, including the largest colony of nesting penguins in Antarctica, plus Antarctic Elephant Seals and much more.

But our visit to Antarctica is just the Tip of the Iceberg.

We will also mingle among the real "March of the Penguins" to see the King Penguins, (one of the largest species of penguins), plus elephant seals and sea lions in the Falkland Islands.

We will visit Puerto Madryn, Argentina, home to the World's Largest colony of MagellAnic Penguins and visit Puerto Arenas, Chile, known for its huge natural penguin colony on Magdalena island where penguins as far as the eye can see frolic everywhere across a huge sandy plain.
We will also visit Ushuaia Argentina, to visit the southernmost national park in the world and our final port day will be enjoying the posh and chic beach scene of Punte Del Este UGUGUAY, before returning to Buenos Aires.

Our optional one night pre cruise package includes a night in the land of Eve Peron, with a dinner show featuring the legendary Tango dancing and a half day city tour the next morning, featuring the balcony where she gave her dying speech to her adoring faithful followers and a visit to the most elaborate cemetery in the world including the tombstone of Eva Peron.

Our Optional 2 night post cruise package will feature a short flight from Buenos Aires to Iguazu, two nights hotel and a full day tour of the widest falls in the world, with a boat ride to the edge of the falls.
Featuring the Mayan Temples of Tikal and Xaxha, the native markets of Chichicastenengo and Solola, a visit to the colonial city of Antigua and three glorious days along the shores of stunningly beautiful Lake Atitlan.

Lake Atitlan - pictured with two of the three volcanoes which serve as a backdrop to this gorgeous lake
(Also pictured is the aerial view of our hotel where we will enjoy three nights along the lake)
Join us for an incredible week exploring the amazing sites of Guatemala.
While most only know Guatemala for the Mayan temples at Tikal, there is so much more to this Central American treasured country.
We will enjoy visits to both Tikal as well as the Mayan temples of Xaxha. We will enjoy three nights on the shores of the stunningly beautiful lake Atitlan, with its backdrop of three dramatic volcanoes framing its shorelines.
Here we will enjoy a boat ride to visit a native Indian village.
We will also enjoy an opportunity to Soak in the Thermal Baths at Los Thermales, or go kayaking on the lake.
And for an even greater feel of the serenity along the lake, enjoy an opportunity to attend either a spiritual yoga class with a stunning view or, attend a native Cacao ceremony (or attend both)
Also, we will visit two native outdoor markets, one known for its great opportunities to barter/bargain for local handicrafts, while the other is known for the opportunities to watch the locals bargain with each other for their own local goods.
Lastly, an opportunity to enjoy a zipline ride over one of the Mayan temples is a final Wow Experience on this one of a kind tour.
The start of November through the end of April is the dry season in Guatemala, with average highs in the mid to upper 70s and an average of 29 days of sunshine and clear blue skies per month in the dry season. March is also the Least humid month, so the weather should be quite pleasant during the time period of our tour.
WALKING TOUR OF THE CINQUE TERRe AND PORTOFINO REGION OF ITALY
Sat. May 20-Sat. may 27, 2023

With included one night pre tour stay in Pisa, Italy
THIS TRIP IS LIMITED TO ONLY 14 PASSENGERS SO MAKE YOUR RESERVATION EARLY



VIEW OF THE COASTLINE OF THE STUNNING CINQUE TERRE REGION OF ITALY
Join us for an incredible week of exploring the incomparable scenic beauty of the Cinque Terre and Portofino regions of Italy.

On the beautiful Italian Riviera, five villages cling alongside stunning seaside cliffs. Known as Cinque Terre (Italian for Five Villages), they are fairy tale like visions of pastel hued homes, immaculate little churches, beaches dotted with colorful umbrellas and stunning scenery everywhere you look.

These villages are linked by ferries and trains but the best way to see these quaint seaside villages and dramatic scenery is by a network of footpaths that offer spectacular views of the Ligurian Sea, the wildflowers, olive groves and the spectacular cliffs surrounding it.


The best way to experience the breathtaking beauty of this region is by foot and our tour will feature professionally guided walks to truly experience the sights, sounds, tastes and aromas of this unparalleled region. Our walks are all at low altitudes, just a few hundred feet above sea level with very little ascent, so anyone in reasonable fitness can enjoy each day's walk. These professionally guided walks are each between 5 and 8 miles and all feature incredible views and plenty of stops for photos. We will have opportunities to enjoy lunches with amazing views, local cuisine and fabulous local wines, or liquors at your leisure, during or at the end of each day's walk. We will even have an included wine tasting to enjoy at the end of one of our walks and we will enjoy an included lunch with a panoramic view during two of our walks.
All of our walks are private for just our group and all are led by a local who will share a local's knowledge of the region to our private group. Our group is limited to only 12 people, plus 2 trip escorts from S.C.A.T. plus our local walking guides, so our passengers on this trip have the best opportunity to experience this incredible region in the best small group environment.
We will be based the entire week in one hotel, enabling all to unpack just once and enjoy this gorgeous region of Italy. Our hotel is a short walk from charming restaurants to enjoy authentic Italian cuisines and wines with a view each evening, at your leisure and plenty of chic shopping, following our walks, if you desire, or enjoy our hotel's indoor pool and sun terrace with Jacuzzi, to relax, after our daily walks, or enjoy relaxing on the beach on a lounge chair overlooking the sea, or if you wish, take a dip in the warm sea.. Our hotel is also walking distance to the local train station, making for easy access on the one full free day in our itinerary, for you to visit any of the nearby cities, attractions or return for another day in the Cinque Terre villages at your own leisure.

Late May is the ideal period to enjoy the walks and villages of the Cinque Terre, as the flowers have just bloomed, the average daily temperature is a very comfortable 70 degrees and the summer crowds have not yet arrived.
TREASURES OF PERU
Featuring Machu Pichu, Cuzco, & the Sacred Valley
Plus a visit to the Pisac open-air market to shop for native handicrafts
Plus Lake Titicaca to interact with the native Uros Indians,
And 2 nights in Ica to enjoy a wildlife cruise of the Ballestas Islands (a Mini-Galapagos & to enjoy a desert jeep ride over the vast sands)
Add an Optional 2 day extension to Sun and Moon islands of Bolivia, off the coast of Lake Titicaca

JUNE 15-24, 2023

Optional post tour two night Bolivia extension dates June 24-26,2023.



The famous ruins & temples of Machu Pichu Peru
Join us for a journey to the sacred lands of Peru. We will explore the Incan wonder that is Machu Pichu, exlore the treasures of the sacred valley of Ollantaytambo and Cusco, shop for local handicrafts in the open air market of Pisac, visit with the native Uros Indians along the shores of beautiful Lake Titicaca and enjoy 2 nights in Ica with an incredible two hour wildlife cruise of the Ballestas islands, which has been called a "mini Galapagos islands", due to its abundance of so many species of wildlife on its shores and rocks in full view for great photo opps
A thrilling one hour jeep safari across the desert sands near Ica will be another memorable experience.

And if you want more, join us for our optional 2 day extension to visit the stunning Sun and Moon islands of Bolivia, just off the coast of Lake Titicaca.

Weather at this time of year is ideal, as it is the dry season in Peru. This means we will enjoy ideal sightseeing weather with very little to no rain at all, across all regions on our trip itinerary. Temperatures are also mild in June, with day time highs pleasantly in the 70's in Lima and along the Paracas coast and in the upper 60's in Cusco, Machu Pichu and Lake Titicaca.
RHINE RIVER CRUISE
with
AN ENTIRE SHIP OF JUST SOLO TRAVELERS

ALL WITH A FREE SINGLE SUPPLEMENT


CRUISE DATES TUESDAY JULY 18th-TUESDAY JULY 25th, 2023

With optional 2 nt. pre cruise in Basel Switzerland

Join us for a one of a kind cruise. A cruise where the entire ship is only solo travelers and every passengers gets his/her own cabin & all receive a
FREE SINGLE SUPPLEMENT



THE STUNNING RHINE GORGE WHICH WE WILL SAIL THROUGH FOR INCREDIBLE PHOTO OPPS AND MEMORIES OF A LIFETIME

Following our Sold Out July 2022 Rhine River Cruise for Only Solo Travelers with a Free Single Supplement, we are offering a repeat of the same sailing in July of 2023.
We are cruising the beautiful Rhine River. We will start are cruise in gorgeous Basel Switzerland.

Next we will visit Lucerne, the most beautiful and most popular city in Switzerland for admiring the stunning Swiss Alps in all their summer glory.

Next we head to the Bernese Oberland where we will enjoy an included train shore excursion to admire more incredible Swiss Alps vistas, only accessible by train.

Our cruise also visits ports in France and Germany, with included shore excursions, as well as a morning cruising through the stunning Rhine Gorge, with its dramatic cliffs, steep vineyards and other scenic wonders. The temperatures in our cruise ports along the Rhine River in late July average a perfect 78 degrees.
Optional 2 night pre cruise stay in Basel Switzerland

Sunday July 16th – Tuesday July 18th, 2023

Sunday July 16th, 2023-Arrive in Basel Switzerland on your own flight arrangement and make your way via taxi to our hotel, the Best Western Dreilaenderbruecke.

The Best Western Hotel Dreilaenderbruecke is situated in the border triangle Germany-France-Switzerland in the middle of the beautiful Markgräfler Rebland.

You can expect 80 comfortable non-smoking, air-conditioned rooms with at least a 42-inch full HD-TV, mini bar, telephone, shower and room safe.

Our reception is staffed 24-hours a day. There is free Wi-Fi in public areas as well as in the guest rooms. Our restaurant "Bellevue", our hotel bar and in summer our terrace with view of the Rhine promises you a comfortable stay. The convenient connection to the motorway and the direct tram connection to Basel city center are ideal.

The entire hotel is smoke-free and All rooms feature air conditioning, hair dryer and in room safe.

Monday July 17th, 2023 – Today we will enjoy a short walking tour of central Basel, followed by the rest of the day at leisure to explore as you wish.

Tuesday July 18th , 2023– The morning is at your leisure. We will check out approx. Mid-day and be taken together to our river cruise boat for boarding.
SOLO TRAVELERS ONLY

YACHT CRUISE OF CROATIA AND HER ISLANDS

August 19-26, 2023

A LUXURY YACHT FOR ONLY 19 PASSENGERS – ALL SOLO TRAVELERS

ALL IN SINGLE OCCUPANCY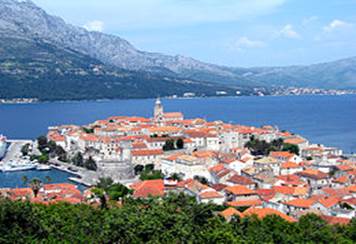 Korcula town on the island of the same name

Imagine yourself reclining under a deep azure sky, as the polished teak deck moves almost imperceptibly with the rhythm of the sea and a refreshing evening breeze glides in the air.

In the small, picturesque ports on the Dalmatian coast, surrounded by low cliffs, where the 'mega-cruise liners", boasting their ever-larger passenger numbers, are conspicuous by their absence here, you are cruising along Croatia's breathtaking Dalmatian coast aboard your very own yacht-cruiser.

Normally the preserve of the wealthy, you can now experience a magnificent vessel carrying less than 20 guests. Smaller numbers means a more personal service, but even more importantly our yacht will visit stunningly attractive out of the way ports like Split, Korcula Island, Hvar Island, and at Mljet National Park on secluded Mljet Island. At each stop, you will enjoy an included guided tour, provided by a member of the cruise team. Each of these tours offers a much more intimate onshore experience, because each tour is private for just the 19 people aboard this exclusive Solo Travelers Only Yacht Cruise of Croatia.
With so few fellow travelers, a 'select' atmosphere soon prevails as you gather in the convivial surroundings of the bar or up on the sun deck with your new solo traveler friends. The friendly, attentive yet unobtrusive staff attends to your every need as if you owned the vessel yourself – that's how relaxed it is on this unique type of cruise.
Enjoy spectacular coastal views while reclining on a sun lounger or hammock or soaking in the hot tub on the ample Sun Deck.
Below you will find the Salon Deck with the elegant restaurant and bar, beautifully furnished and fully air conditioned for your comfort. Each day begins with an excellent breakfast on board with a selection of hot and cold options, before we enjoy an included daily guided tour in each of the stunning ports we will visit each glorious sun filled day.
And with that sunshine, comes plenty of opportunities for swimming in clear blue waters and for enjoying stunning secluded beaches.
A delicious lunch is provided onboard in five of our sun kissed ports.

At dinner time, enjoy a mix of gourmet dinners onboard, including the Welcome Dinner on night one, the Captain's dinner on our last night, plus two more gourmet dinners onboard. You will also have an opportunity in three of our ports, to sample the local cuisine in your choice of the numerous seaside cafes and restaurants with a view and wonderful ambience with an opportunity to then take a stroll and explore the island atmosphere and vibe at night, as our yacht remains each night in our port of call, so you can take an after dinner stroll, or just enjoy each island's nighttime atmosphere and fun, at your leisure and at your own pace, exploring these fascinating unspoiled ports after the sun has gone down.

After just a few days of this extraordinary experience you will be on first-name terms with the ship's crew and your fellow Solo Traveler Only cruise guests. There is very little formality – shorts and t-shirts are the order of the day. This is exactly how vacations should be!
11-DAY CRUISE ON NORWEGIAN PRIMA
Fjords, Waterfalls and Mountainscapes of Norway and Iceland
Plus Chocolates of Belgium, Canals of Amsterdam
& Northern Lights Viewing in Reykjavik Iceland
Cruise from London (Southampton), England
ON THE BRAND NEW NCL SHIP PRIMA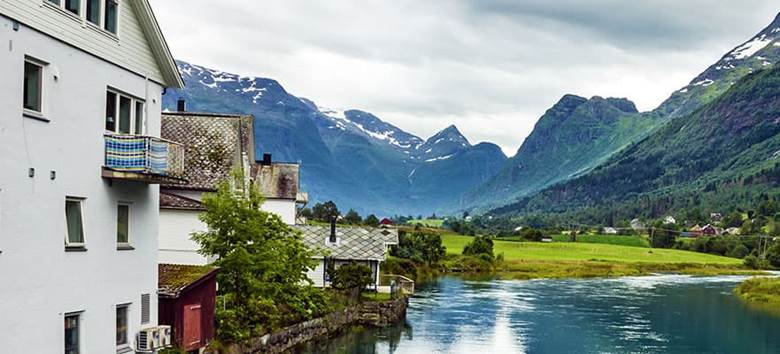 Geiranger Norway

Viewing The Northern lights on a nighttime excursion in iceland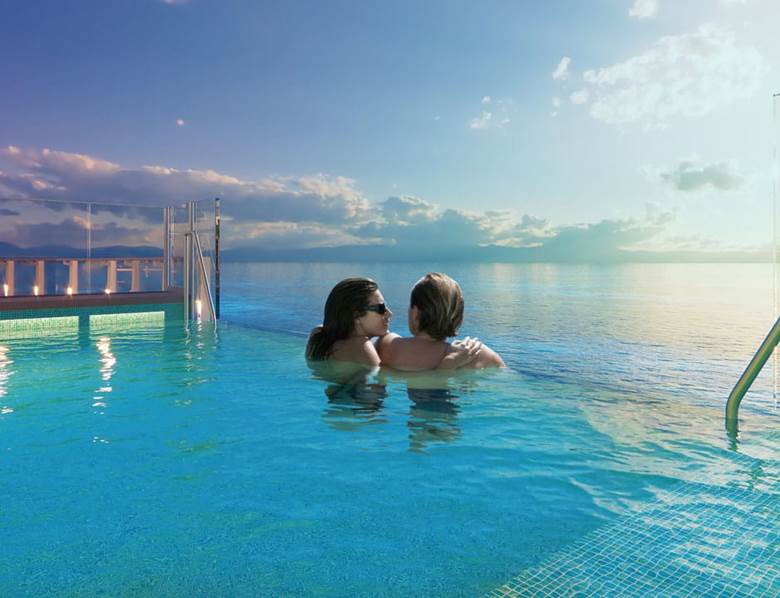 Stare into the ocean's horizon while soaking in the Infinity Pool onboard the brand new ship Prima from NCL
Create magical CRUISE AND SIGHTSEEING memories on a journey of mythological lore, fascinating history and extraordinary beauty with Norwegian Prima — the first in a new class of ships designed to elevate every expectation. Launched in 2022, this BRAND NEW SHIP is the most amazing ship you have ever sailed aboard.
Capture a breathtaking photo as you walk over water across Ocean walk, our first glass bridge over the ocean. Stroll through The Concourse, a seaside sculpture garden, and explore interactive art installations that incorporate technology for stunning effects. Or swim up to the horizon on Infinity Beach, a first at sea Infinity Pool, allowing you to swim and relax with a stunning view of the sea and the infinite horizon.
Enjoy drinks at our unique Indulge Outdoor Lounge, with more stunning ocean views, along with plush ocean view chairs, couches and sun loungers

Iceland, Greenland, Nova Scotia and the Bay of Fundy
Grand Cruise Journey of Arctic Geysers, Calving Glaciers, and Fiery Lands of Ice
STARTING IN REKJAVIK ICELAND AND ENDING IN NEW YORK CITY
ON THE BRAND NEW LUXURY SHIP EXPLORA I FROM MSC'S NEW ULTRA LUXURY EXPEDITION BRAND EXPLORA JOURNEYS
CRUISE DATES SEPTEMBER 9-25, 2023



The panoramic vistas of sea and mountains over Nuuk Greenland

The exotic and lavish indoor pool with retractable roof on the brand new Explora I
WITH OPTIONAL 2 NIGHT PRE CRUISE IN REYKJAVIK featuring a visit to the Blue Lagoon Hot Springs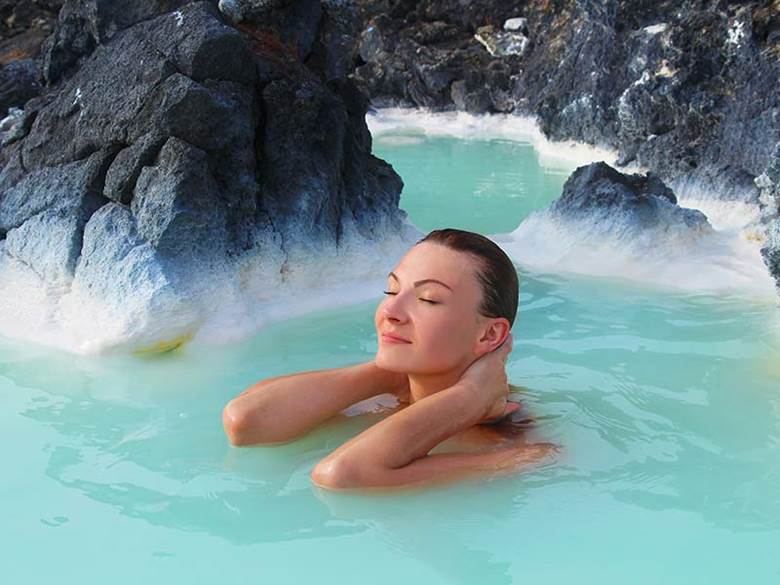 Relaxing in the thermal waters of the Blue lagoon Hot Springs in iceland
Join us for a cruise on another brand new luxury cruise ship, cruising to more exotic locations.
The Explora I from Explora Journeys (the new luxury brand cruise line from MSC Cruise Line)
Explora Journeys ships are upscale luxury similar to the luxury found on the former Crystal cruise line. (So if you loved cruising on Crystal, you will love cruising on Explora !!!)
The cabins on Explora I are all over 300 feet in size (which is 2 to 3 times the size of mainstream cruise lines.) They are truly suites rather than just cabins !
And…

They all have a private terrace - similar to but much larger than a traditional cruise balcony, the private terraces on the Explora I have not just a table and 2 chairs, but actually the private terraces in each cabin on Explora I have a table, 2 chairs AND A DAY BED TO RELAX IN THE SUNSHINE ON YOUR OWN LUXURIOUS TERRACE OF YOUR OWN SUITE ON EXPLORA I !!!
The ship's maiden voyage will be on May 31 of 2023, so our voyage September 9 of 2023 will be an exciting time to sail on this amazing new ship.
FALL COLORS CRUISE ON THE RHINE, MOSSELLE AND NECKAR RIVERS
With HALLOWEEN PARTY ON THE FIRST NIGHT OF YOUR CRUISE
No Single Supplement for Anyone on this
Singles Only Cruise

STUNNING FALL COLORS AND CASTLES ALONG THE RIVER
Cruise Overview

A spectacularly scenic cruise of wonderful contrasts, from refined and historic Heidelberg to delightfully quaint Boppard and the old world charm of medieval Strasbourg plus the enduring allure of the glorious Rhine Gorge. Stepping aboard you will appreciate the superb surroundings of your floating luxury hotel for the next seven nights with spacious and well-appointed cabins or suites, private bathrooms and meticulously prepared fine cuisine.
From Cologne, we slip our moorings and head on our journey south to Koblenz spending a morning exploring this historic town sitting at the confluence of the Rhine and Moselle rivers then continuing to the beautiful old town of Boppard for the evening. Continuing our journey we navigate through the outstanding natural beauty of the world-famous Rhine Gorge onto Mainz famous for the 'Gutenberg' Bibles. Next we enjoy a guided tour of stunning Heidelberg, on the route of Europe's 'Grand Tour', nestling by the picturesque River Neckar.
By day five, we arrive in Strasbourg, a delightful city with its center largely unchanged since the 14th century, a mosaic of winding alleys and lanes lined with quirkily crooked, half-timbered houses. During periods of its history Strasbourg has been both German and French, and today you can see this influence in its language, cuisine and appearance, creating a truly individual city. Then to Colmar, almost embarrassingly perfect - a typically quaint medieval Alsatian town.
The following day we return journey downstream, stopping in Rudesheim one of the liveliest towns on the river, before continuing through the Rhine Gorge to Cologne. Here we enjoy a guided walking tour of the city with time to explore the stunning cathedral, an excellent finale to this most wonderful cruise.
We are cruising on the same river boat, the Oscar Wilde, that everyone loved on our July of 2022 Rhine River cruise. The boat has a capacity of only 160 passengers, but on this special SOLO TRAVELERS ONLY CRUISE, ALL CABINS WILL BE SINGLE OCCUPANCY AND THAT MEANS ONLY 80 TOTAL PASSENGERS ONBOARD AND MUCH MORE SPACE FOR EVERYONE TO ENJOY ON THE OUTSIDE DECKS TO SEE THE BEAUTIFUL FALL COLORS AND IN THE LOUNGES AND DINING ROOMS.
ENJOY BEAUTIFUL FALL COLORS ALONG THE BANKS OF THE RHINE, MOSSELLE AND NECKLAR RIVERS, AS WELL AS IN THE PORT TOWNS AND VILLAGES WE WILL VISIT ON OUR DAILY INCLUDED SHORE EXCURSIONS.
SILVERSEA CRUISE OF SOUTH AFRICA, THE SEYCHELLES ISLANDS, ZANZIBAR AND MADAGASCAR
WITH OPTIONAL FOUR NIGHT POST CRUISE NEW YEAR'S EVE CELEBRATION IN CAPE TOWN SOUTH AFRICA
(Rated 1 of the top 7 places in the world to celebrate New year's Eve…See below for the other 6)
ENJOY TWO DAYS IN RICHARD'S BAY SOUTH AFRICA FOR
A SPECTACULAR INCLUDED SAFARI EXCURSION EACH DAY
A SAFARI EXCURSION TO SEE THE BIG FIVE WILDLIFE
Lion, Leopard, Rhino, Elephant and African Buffalo.

SEE THE BIG FIVE ON AN INCLUDED SHORE EXCURSION
&
A HIPPO AND CROCODILE WILDLIFE EXCURSION
ALSO ENJOY ON OUR CRUISE
A NATIVE LEMUR WILDLIFE EXCURSION IN MADGASCAR
A BEACH DAY IN THE STUNNING SEYCHELLES ISLANDS
SPICE PLANTATIONS AND RARE RED COLOBUS MONKEYS on ZANZIBAR
PLUS A CABLE CAR RIDE TO THE TOP OF TABLE MOUNTAIN
IN CAPE TOWN SOUTH AFRICA
AND SO MUCH MORE FUN IN THE SUN!
Join us on a holiday cruise of epic sightseeing experiences. We will cruise on the Silver Spirit of high end luxury Silversea cruise line. The ship only holds 600 people so you will never feel in a crowd.
EVERYTHING IS INCLUDED ON SILVERSEA CRUISES
AIRFARE IS INCLUDED FROM YOUR HOME CITY ROUND TRIP
ONE NIGHT PRE CRUISE HOTEL ARRANGED BY SILVERSEA IS INCLUDED
ALL AIRPORT TRANSFERS - TRANSPORT FROM YOUR HOME TO THE AIRPORT, THEN FROM THE ARRIVAL AIRPORT TO THE PRE-CRUISE HOTEL, FROM THE HOTEL TO THE SHIP; FROM THE SHIP TO THE AIRPORT AT CRUISE END AND FROM YOUR HOME AIRPORT BACK TO YOUR HOME
ONBOARD – ITS ALL INCLUDED TOO !
Butler service in every suite
Unlimited Free Wifi
Personalized service – nearly one crew member for every guest
Multiple restaurants, diverse cuisine, open-seating dining
Beverages in-suite and throughout the ship, including champagne, beer, select wines & spirits
24-hour dining service
Onboard entertainment
Complimentary transportation into town in most ports
Onboard gratuities
AND a shore excursion is included in each port. (The list of excursions you can choose form in each port, is listed under each port of call so just scroll down this page to view each port of call and its included shore excursion choices.
All cabins are suites and all are a minimum of 335 square feet for ocean view cabins or a minimum of 375 square feet for ocean view with private balcony cabins.
The weather is perfect in December in the Seychelles island and the other ports on our Southern Hemisphere Summer itinerary with average highs in the mid 80s and warm sunny days to go along with the soothingly cool ocean breezes..
ALL TRIPS CRUISES LAND TOURS WEEKEND TRIPS RESERVATIONS
PAYMENTS eMAILING LIST REFERENCES GALLERY CONTACT US