Ski trip to Sundance Film Festival Park City Utah – January 2015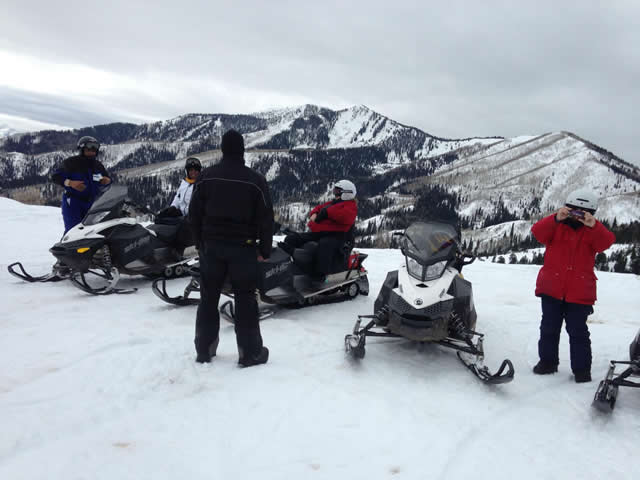 Snowshoeing adventure outside Park City Utah
New Years trip to Malaysia, Thailand and Vietnam – Dec. 2014/Jan. 2015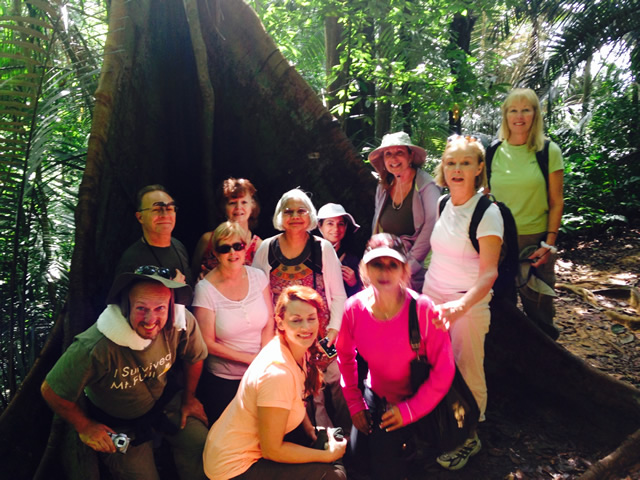 In the tropical rainforest just outside Kuala Lumpur Malaysia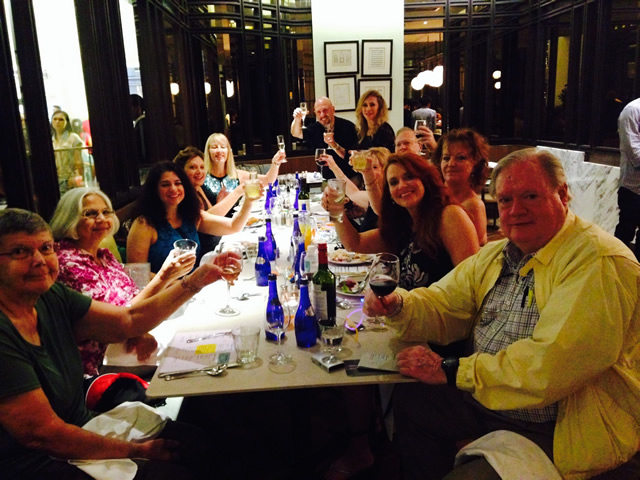 New Years Eve dinner before the fireworks display in Kuala Lumpur Malaysia
Cruise from Sydney Australia to Bali Indonesia November 2014

In the Blue Mountains outside of Sydney Australia
Nepal/Bhutan – October 2014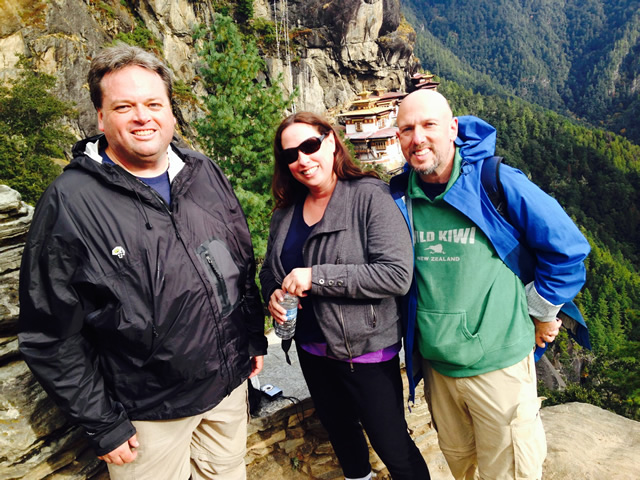 Hiking to a scenic monastery in the mountains

The gorgeous sunrise over the Himalayas
Peru – July 2014

On the trail to Machu Pichu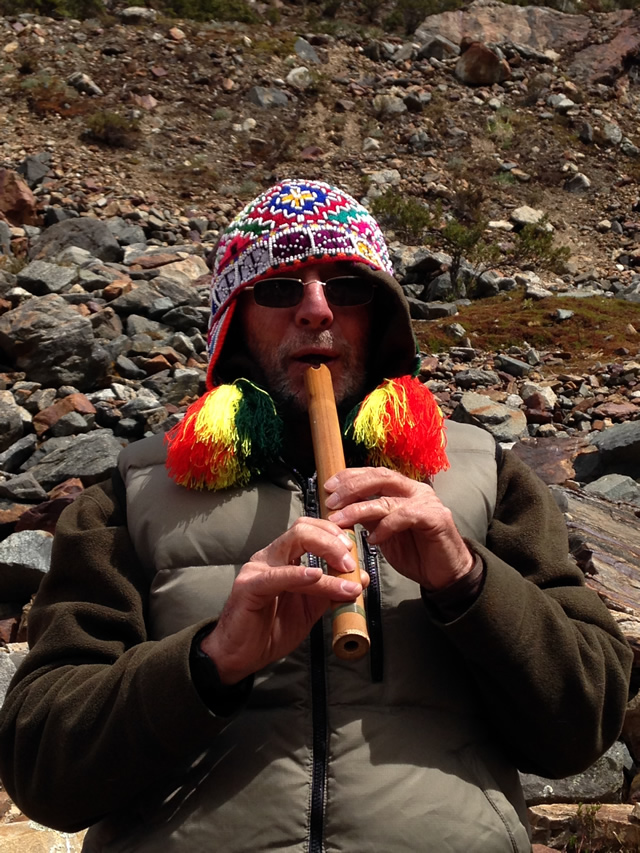 A local playing Native Indian music of Peru
World Cup Soccer trip – Brazil – July 2014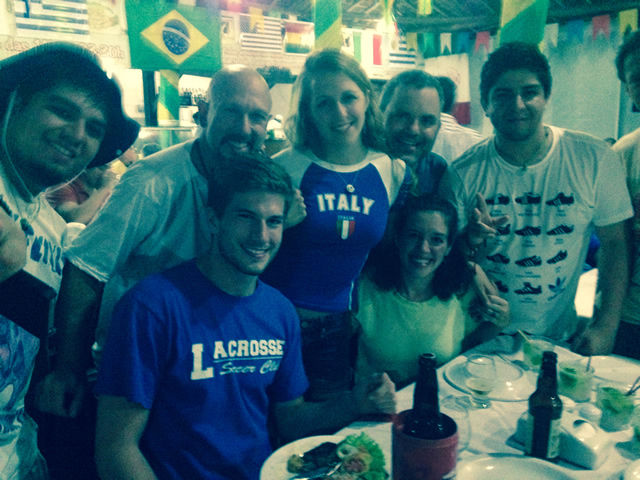 Partying before one of the big games
New Zealand – Feb. 2014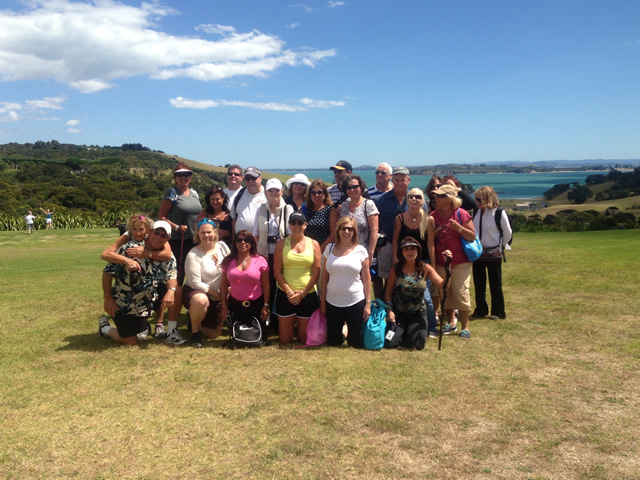 Waiheke island new Zealand, off the coast of Auckland

along the lake in Queenstown New Zealand
Cruise of Tahiti and the South Pacific islands: January 2014

Our group enjoying a waterfall on an island tour of Tahiti.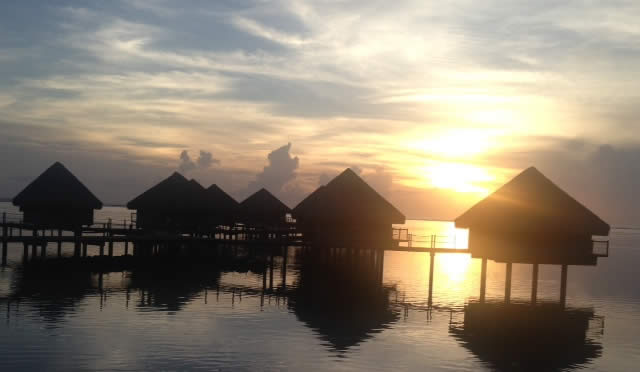 The bungalows at the hotel we stayed at on our 2 night pre cruise stay on Tahiti.
Uganda Gorilla Safari – December 2013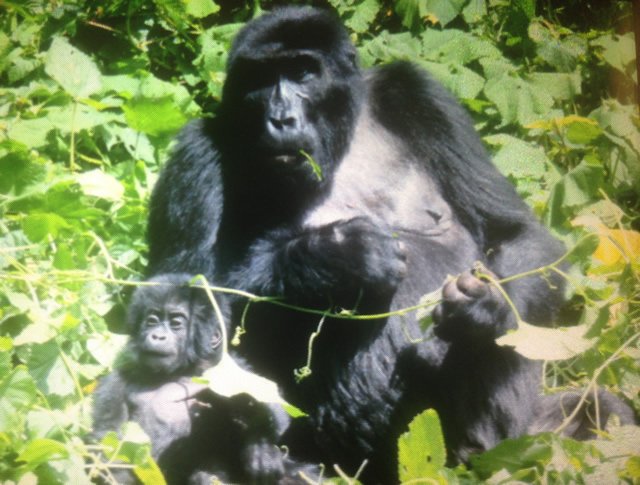 A gorilla and her baby in the Bwindi National Forest

3 gorillas in a family in the Bwindi National Forest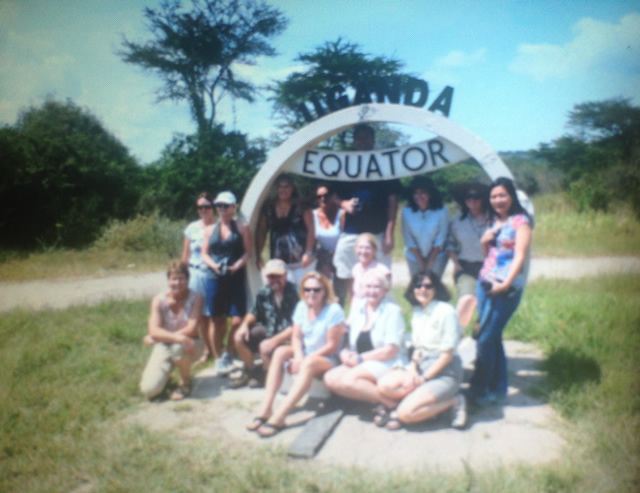 Our group makes a photo stop at the Equator
INDIA/NEPAL - November 2013

The group donns local headgear at a holy site in Delhi India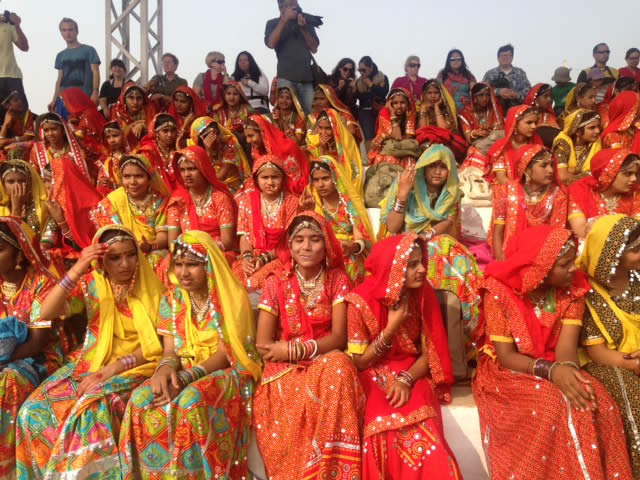 Local women gather at the annual Pushkar Camel Festival in Pushkar India during our visit to the festival
GREECE – September 2013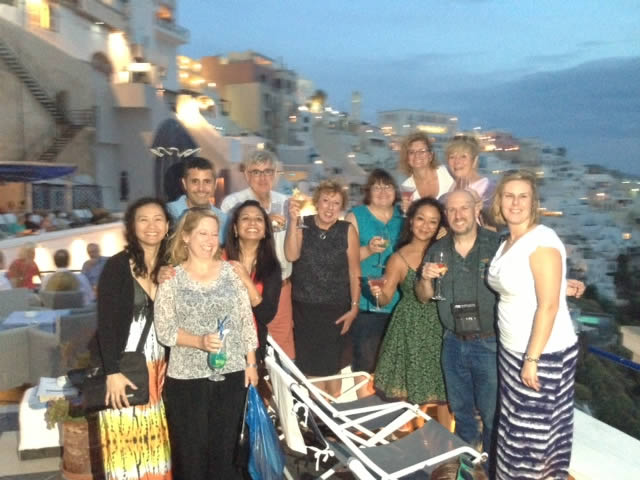 Our group enjoys sunset and a drink at an outdoor winery on the island of Santorini Greece

Dining overlooking the cliffs on the island of Santorini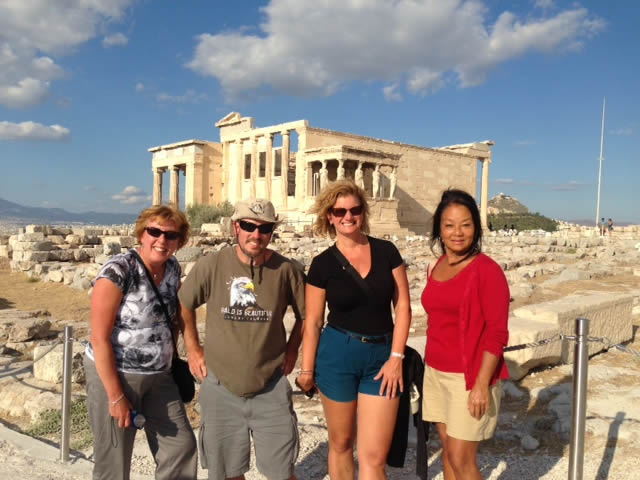 Exploring the Parthenon at the Acropolis in Athens Greece
JAPAN – JULY 2013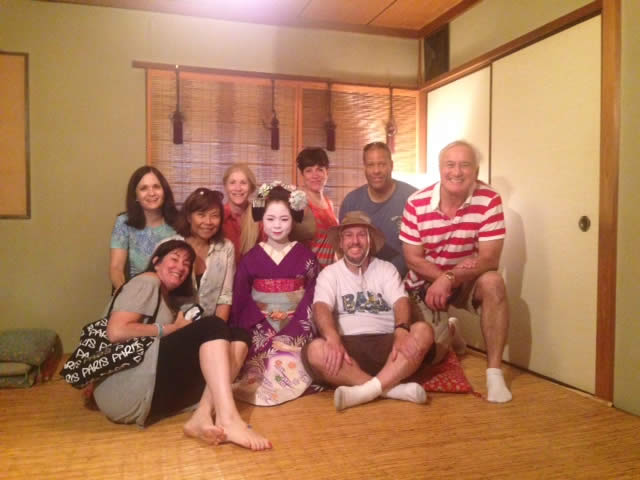 Some of our passengers with our Geisha during our private dance performs in Kyoto Japan July 24 th, 2013

Some of our singles at the volcanic park on the island of Kagoshima Japan July 26, 2013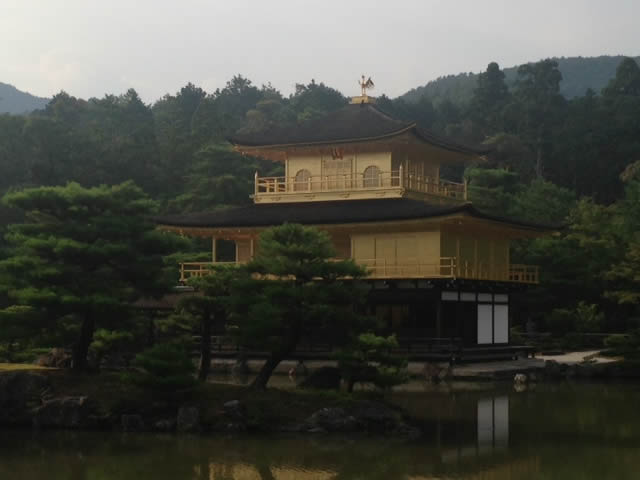 Our visit to The Golden Pavilion in Kyoto Japan produced this stunning view of ancient Japanese architecture
Australia 2013

Some of our travelers on our 2013 trip to Australia and New Zealand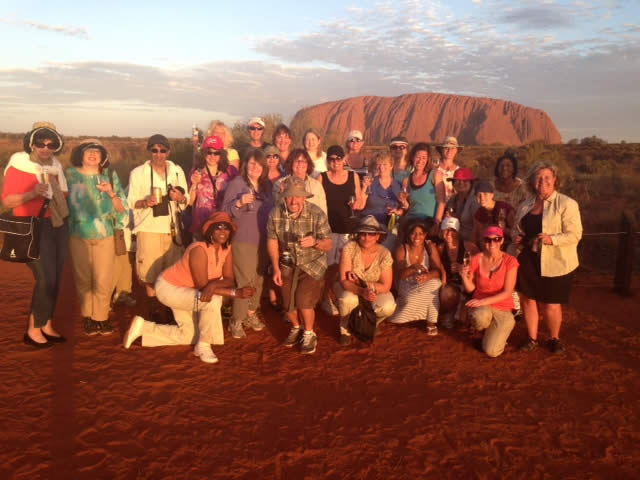 Singles enjoy the setting sun at Ayers Rock in Australia - March 2013
COSTA RICA – NEW YEARS TRIP – 2012-2013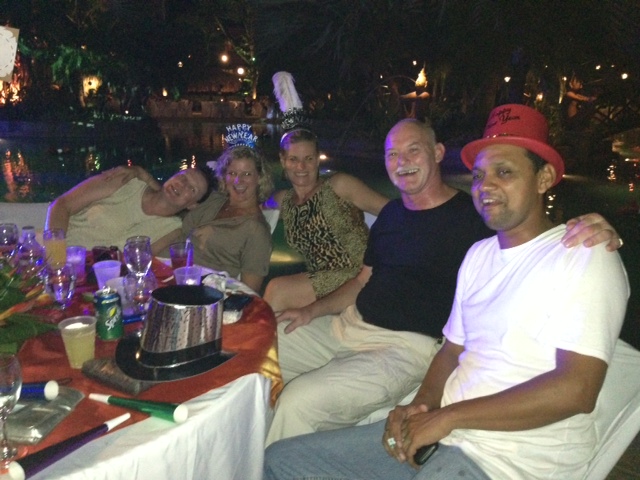 Celebrating New year's Eve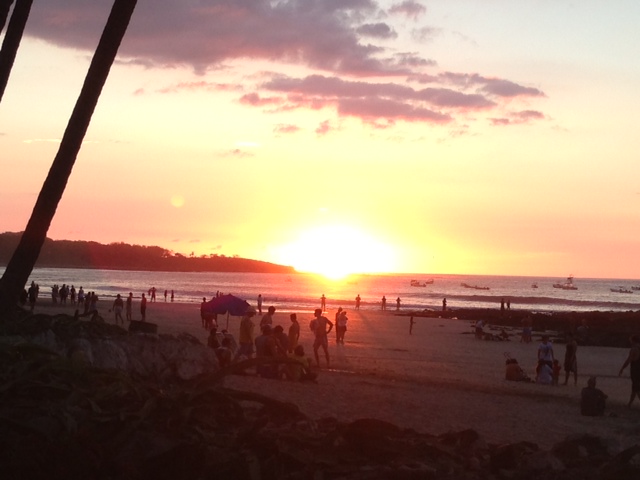 Sunset on Tamarindo beach. A favorite pastime on this annual trip. Life doesn't get better than that
THAILAND – NOVEMBER 2012

At the Tiger Temple outside Bangkok we had the chance to sit with an adult tiger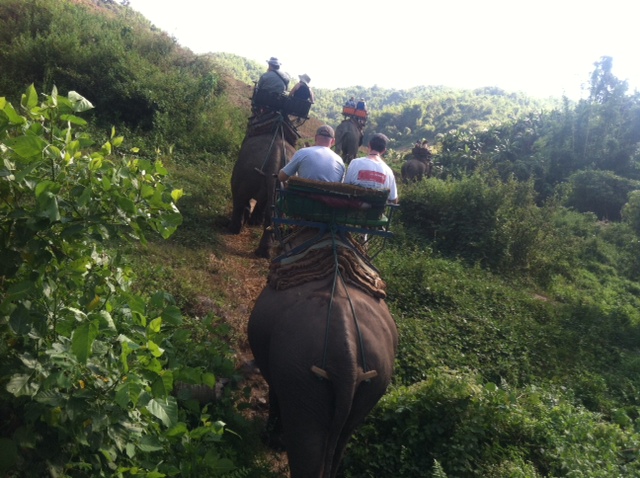 We were Riding elephants through beautiful scenery in Thailand
Safari of South Africa, Zimbabwe and Botswana 2012

Beauty atop Table Mountain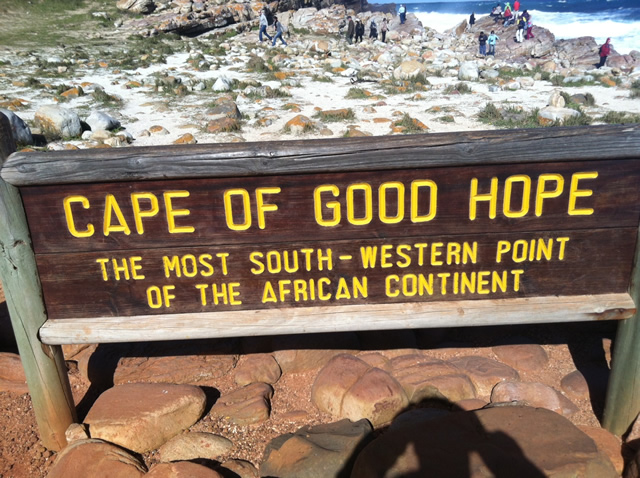 We took some time to explore the coastline formations at the Cape of Good Hope
Peru – October 2012

Overlooking Machu Pichu Mountain

The sand dunes of Ica Peru
WINTER ADVENTURE AND PARTY WEEK IN HAWAII - 2012

The group just after enjoying our catamaran sailing excursion from Waikiki beach.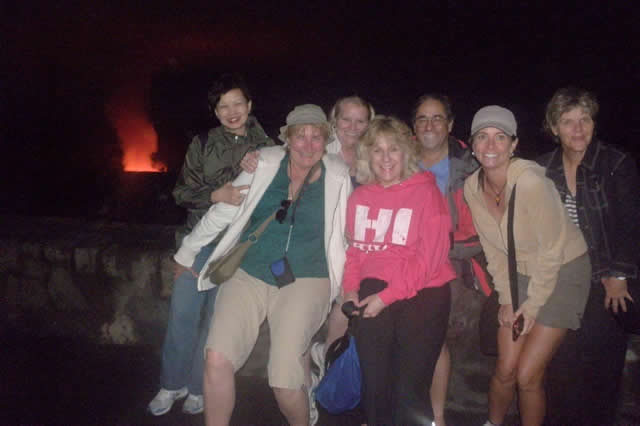 Some of the singles in our group enjoying the view of the volcano at night on the Big Island

Two passengers walk the black lava beach on the big island of Hawaii.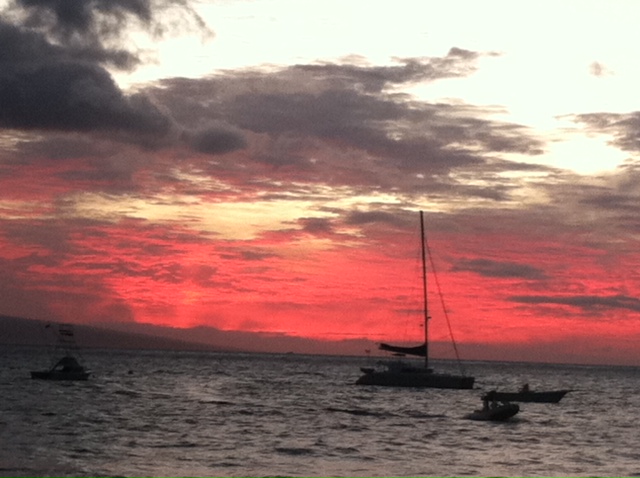 Sunset behind our hotel on Kaanapali beach in Maui
New Year's 2011-2012 trip to Costa Rica

Three of our passengers enjoying a photo op at our New Years Eve party

our group getting ready to enjoy the fun and thrill of ziplining on our Costa Rica New year's trip
FRANCE/ITALY/SWITZERLAND - JULY 2011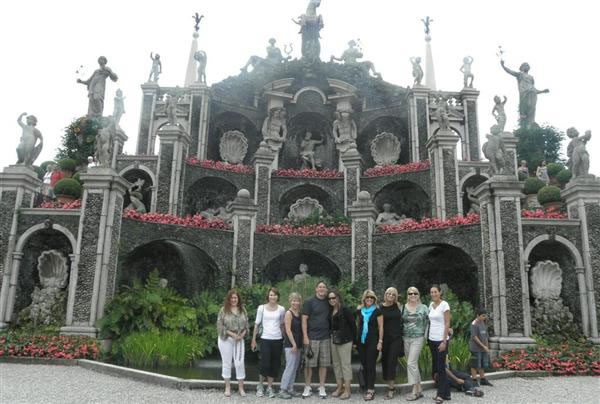 Outside a castle in northern Italy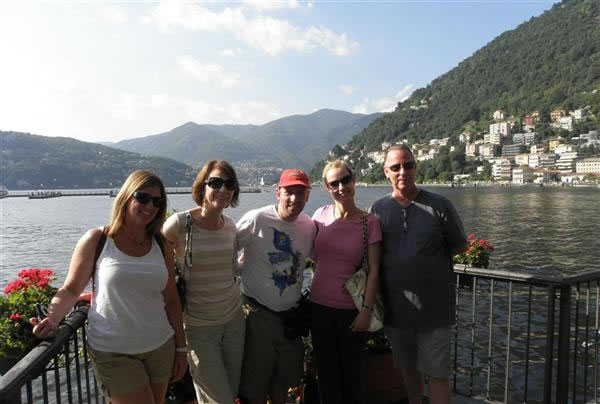 Picturesque views along the coast of Italy

Chillin' at a streetside café in France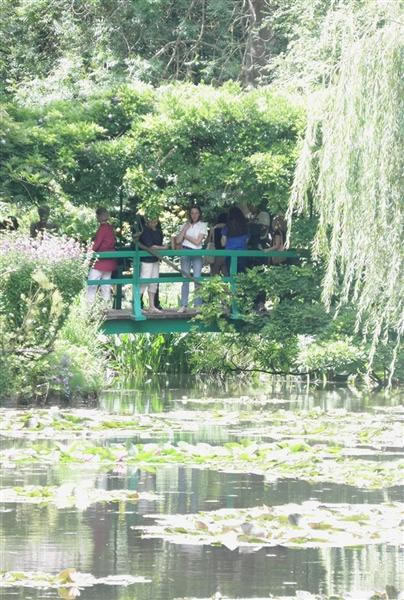 Exploring Monet's gardens outside Paris on this annual favorite
AMAZING TURKEY – MAY – 2011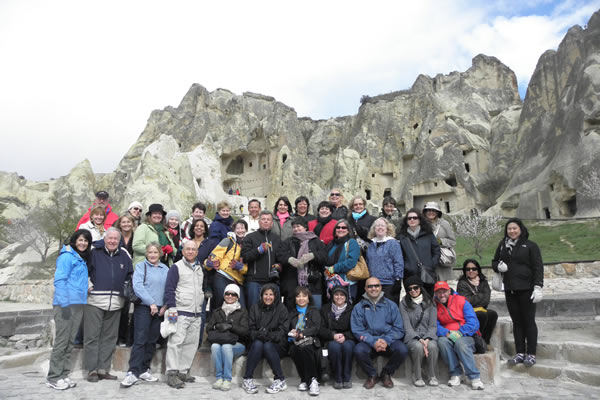 Group photos at fabulous rock formations of Cappadocia Turkey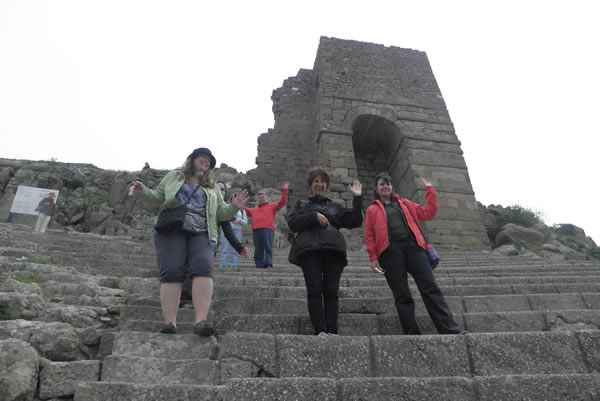 Singles climb steps at steepest amphitheater in the world

Lunch at an outdoor cafe in Istanbul
Hawaii 2011

Relaxing on a Hawaiian catamaran sailing excursion

Waterfall hike on Maui

Gorgeous scenery on Maui
DUBAI TRIP NEW YEAR'S 2010-2011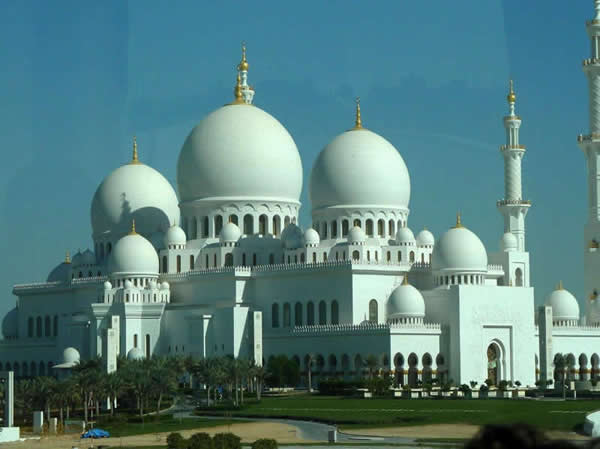 Amazing architecture in Abu Dhabi

singles having fun in the desert - taken on our 4 x 4 desert safari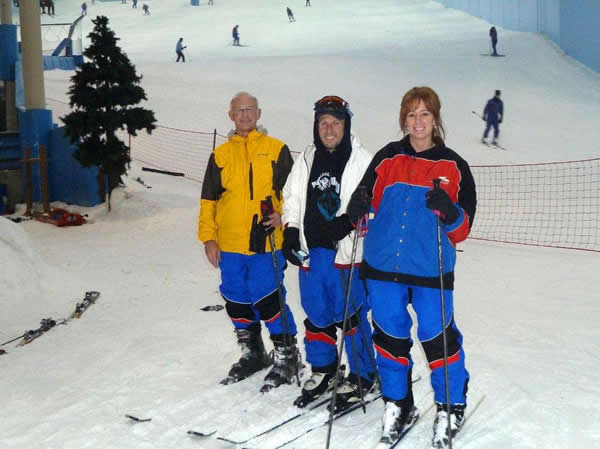 Three singles enjoy the slopes at Ski Dubai - The world's first and largest indoor ski slopes
Escapade to India - Nepal Nov. 2010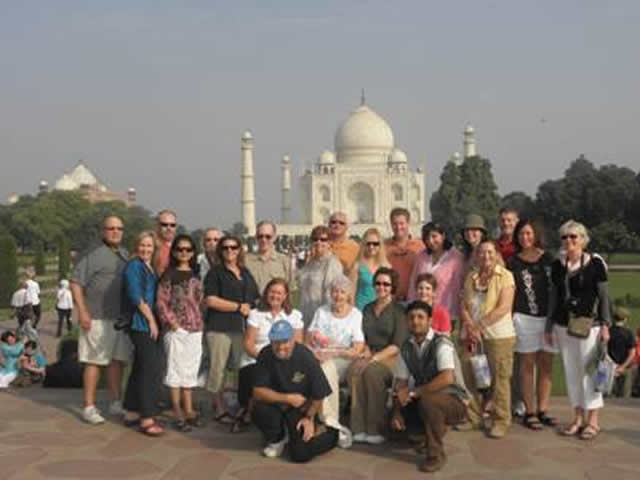 Our group looks mighty fine in front of one of the world's most beautiful buildings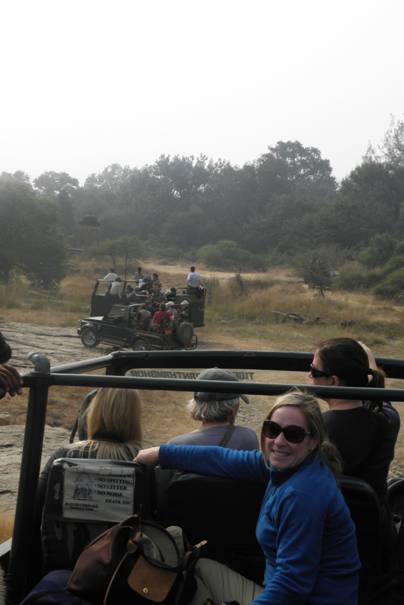 Riding in the open air jeeps on the safari drives in Rhanthambhore National Park, India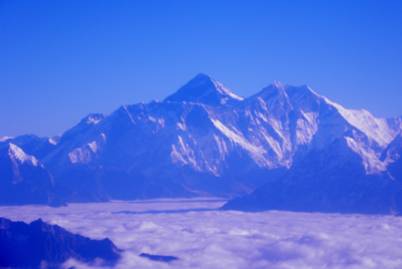 Mount Everest over Nepal with the clouds below, as seen from our flight - seeing excursion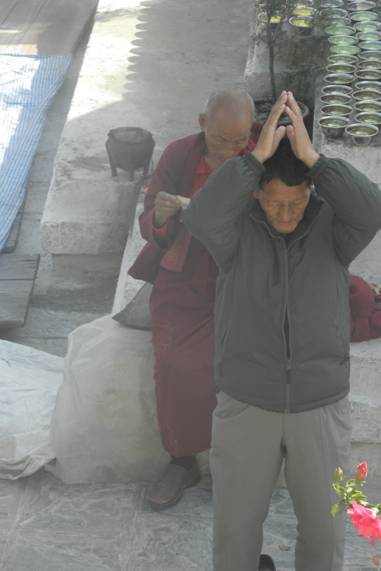 Prayer rituals in Kathmandu Nepal
Winter Olympics in Vancouver/Whistler Canada Feb. 2010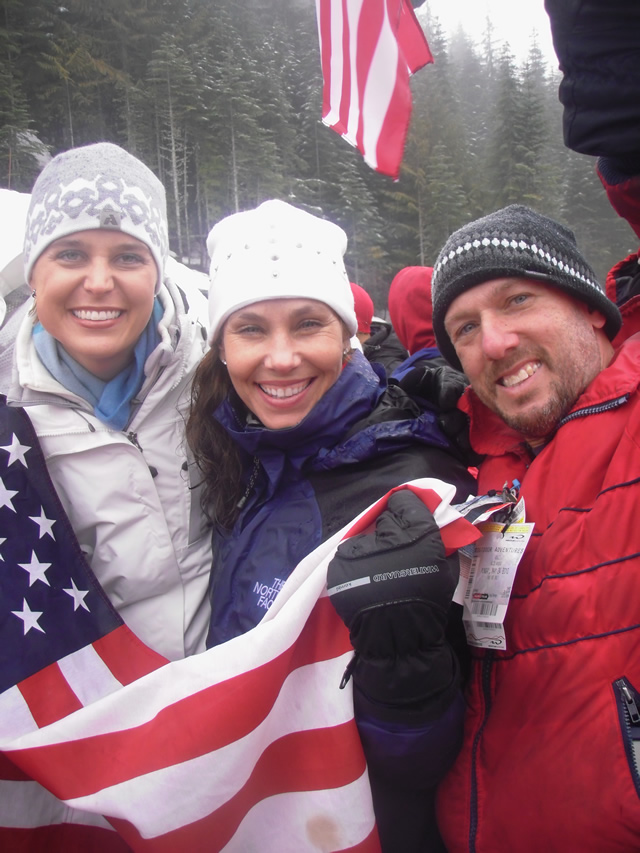 Cheering on the good ol USA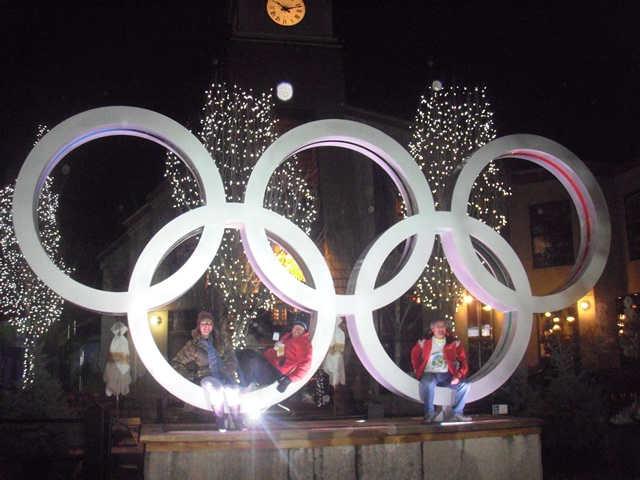 Fun at the Olympic Rings display in Whistler Village at the Winter Olympics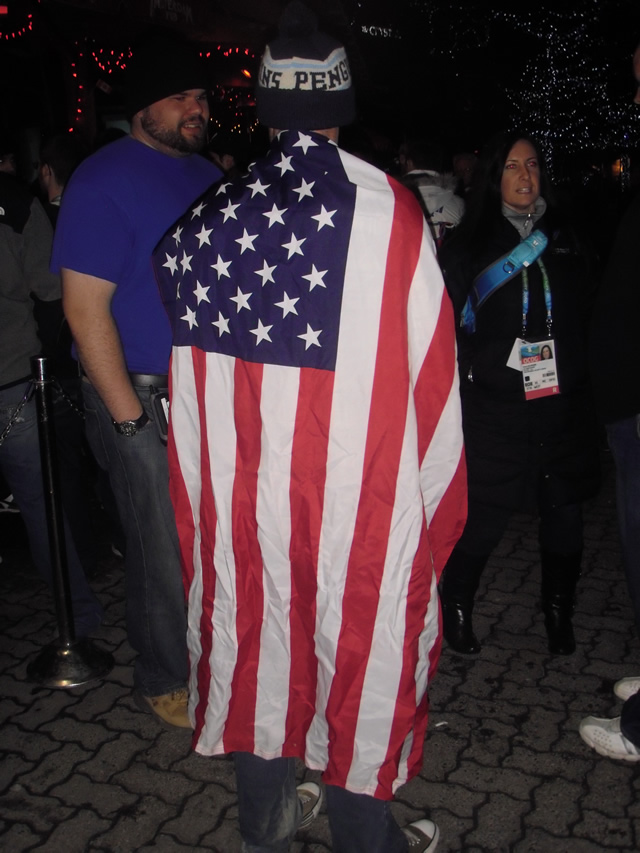 More patriotic USA spirit at the Olympics
Australia/New Zealand New Year's trip 2009-2010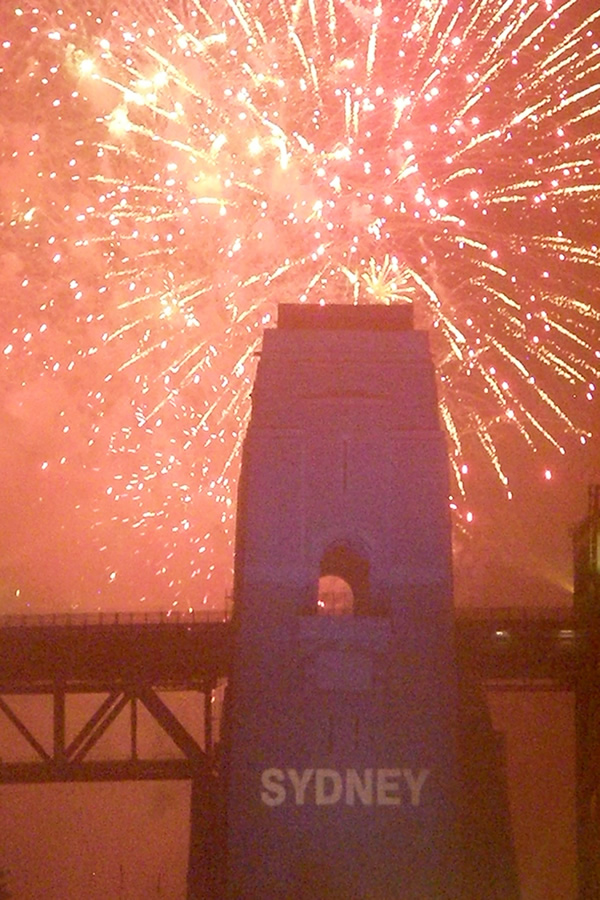 The Spectacular fireworks over Sydney harbor on NYE

One of our passengers holding the program from the performance at the Sydney Opera house on NYE,
prior to the fireworks. Some of our group enjoyed both as a "double feature"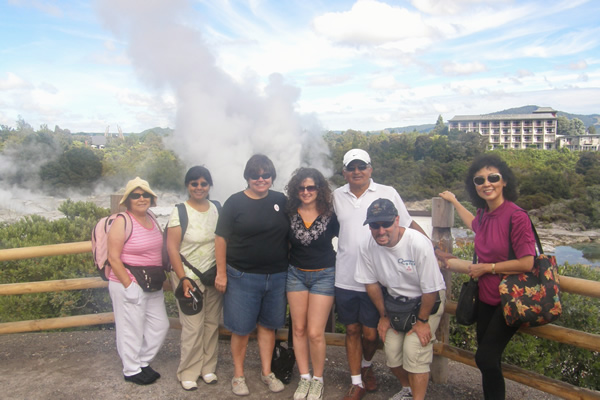 The geysers of Rotorua New Zealand
CHINA – OCTOBER 2009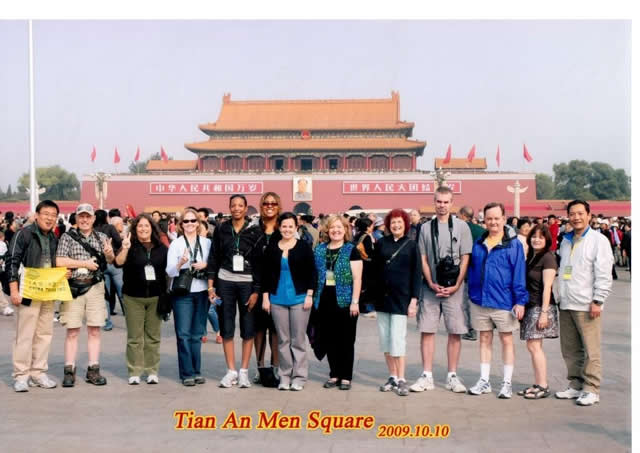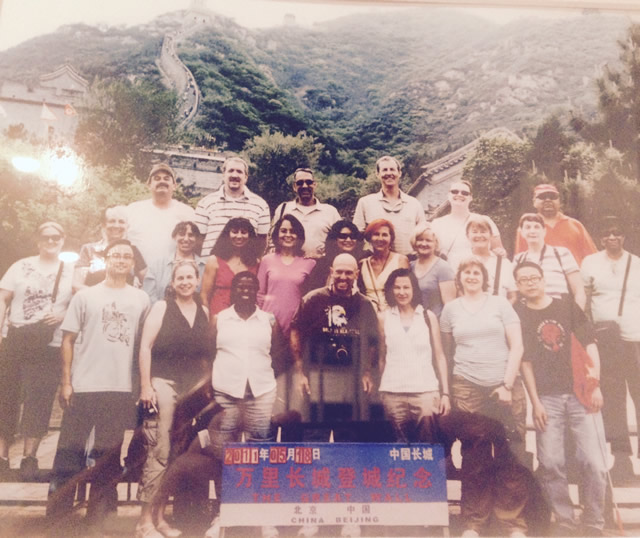 Group photo along the Great Wall of China.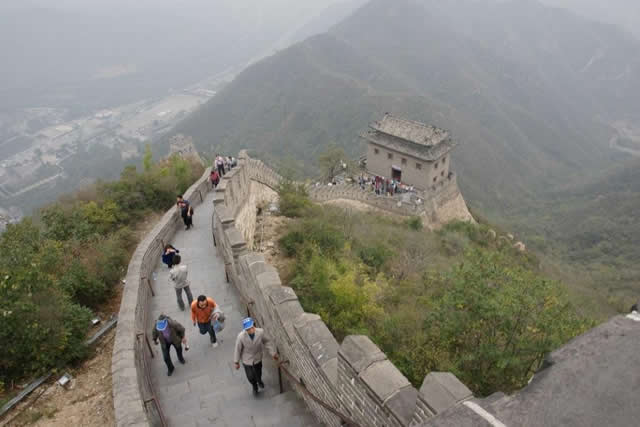 Walking along the Great Wall of China
Greece – September 2009

A few of our singles enjoying a sunny day in Santorini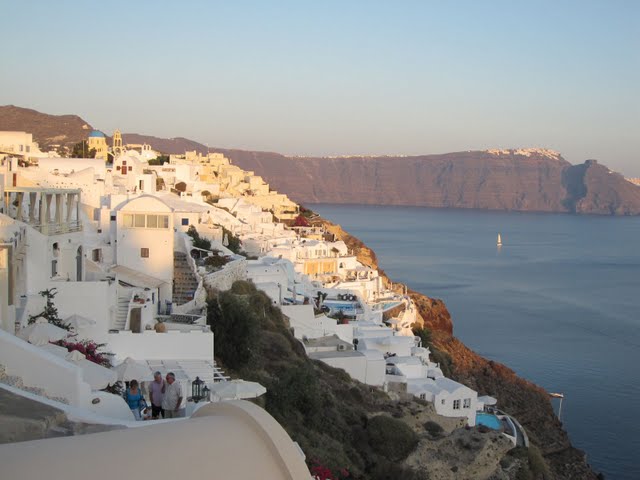 Scenes of Oi, on the island of Santorini, as taken by one of our passengers on our Sept. 2009 trip to Greece

Beach party on the last night in Santorini
Alaska – Summer 2009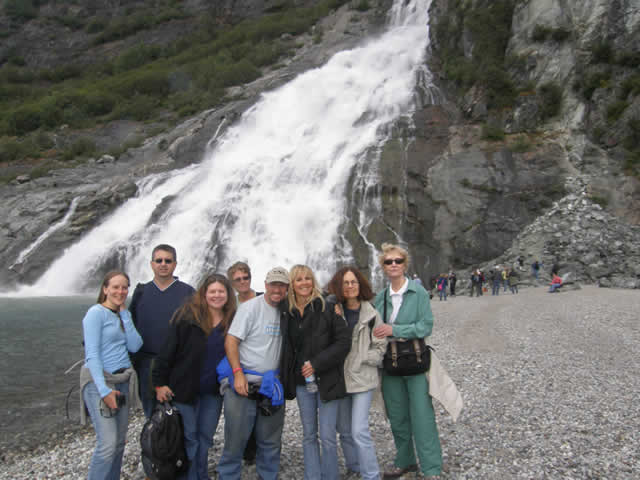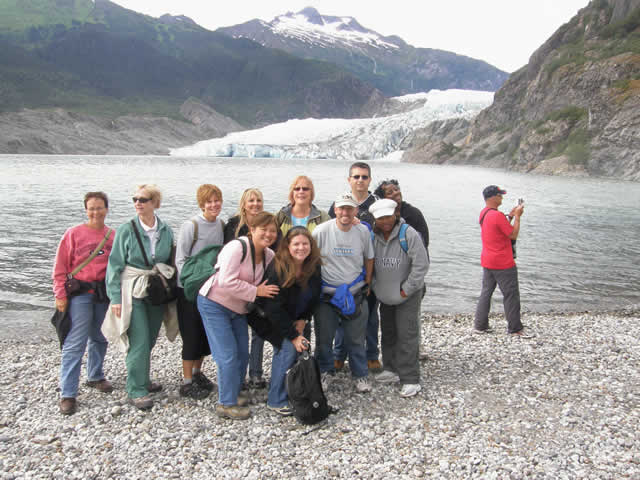 BEST OF FRANCE JULY 2009 – including the Tour de France bicycle race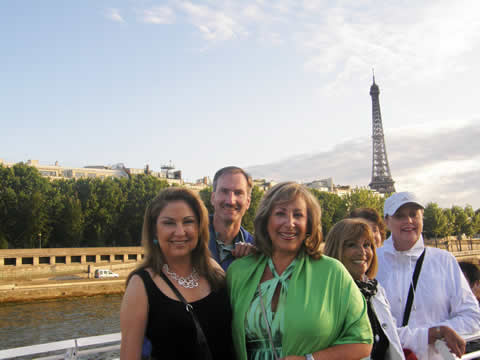 Scenic Paris overlooking the Eiffel Tower

Outdoor dining in France

Our group enjoys lunch in the region of Grasse France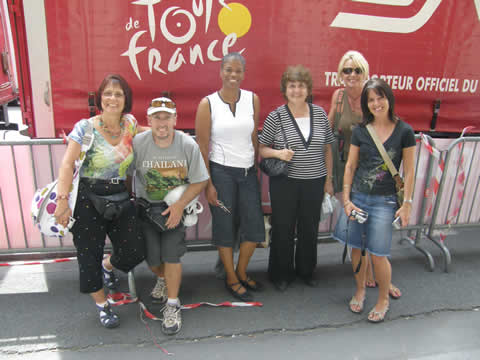 We attended the final stage of the 2009 Tour de France bicycle race
Best of Italy 2009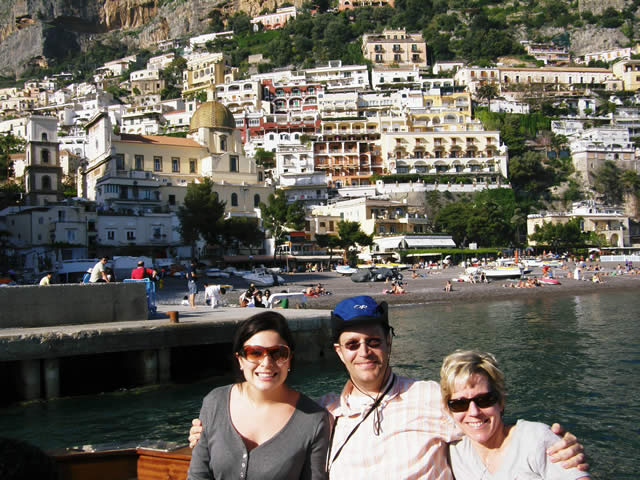 The group on the beautiful Amalfi Coast
2008 - 2002

Med Cruise 2008

Singles African Safari 2007

Nature's Fury - Singles African safari 2007

Singles atop the Leaning Tower of pisa 2006

Thailand photo 2006

Enjoying a leisurely stroll with new friends

on a unique Mediterranean beach 2006

Cruisin' fun 2006

canadian rockies photo 2006

A one-of-a-kind experience -- riding a camel in the

Canary Islands, off the coast of Spain 2006

Lunch at a charming restaurant in

Sorrento, Italy, after visiting the historical

ruins of Pompei and Mt. Vesuvius 2006

Its a party! One of our great shipboard hot tub parties. Do you see our special guest? It's "Captain Stubing", uniform and all! 2006

New found friends splash up good times

under Dunns River Falls in Jamaica 2006

Singles at the Blyde River Canyon - South Africa Safari - May 2005

costa rica 2005 group photo at hanging bridges

Singles enjoying a moment in the sun while touring the Canadian Rockies, Aug. 2004

Greece group photo 2004

New Year's Cruise Photo 2004


A TSW singles passenger relaxes above scenic Santorini. Greek Islands Cruise, Sept. 2003


Singles at Acroplis of Athens, Greek Islands
Sept. 2003


Rocky Mountain Dude Ranch Holiday
Labor Day 2003


On the Grand Canal of Venice Cruise of the Greek Islands & Venice, Sept. 2003


Sunset in paradise: Santorini, Geece
Sept. 2003


Scenic Alaska aboard Princess Cruise Line
August 2003



Singles enjoying a view at the Rock of Gibralter

New Year's trip - Dec. 2002/Jan.2003

singles enjoy a sailing/snorkling excursion in Costa Rica - July 2002

Siteseeing Scenic Salzburg - New Year's European Celebration - 2002